Video "Hajime !" / Stanislav Horuna : "Shotokan forever !"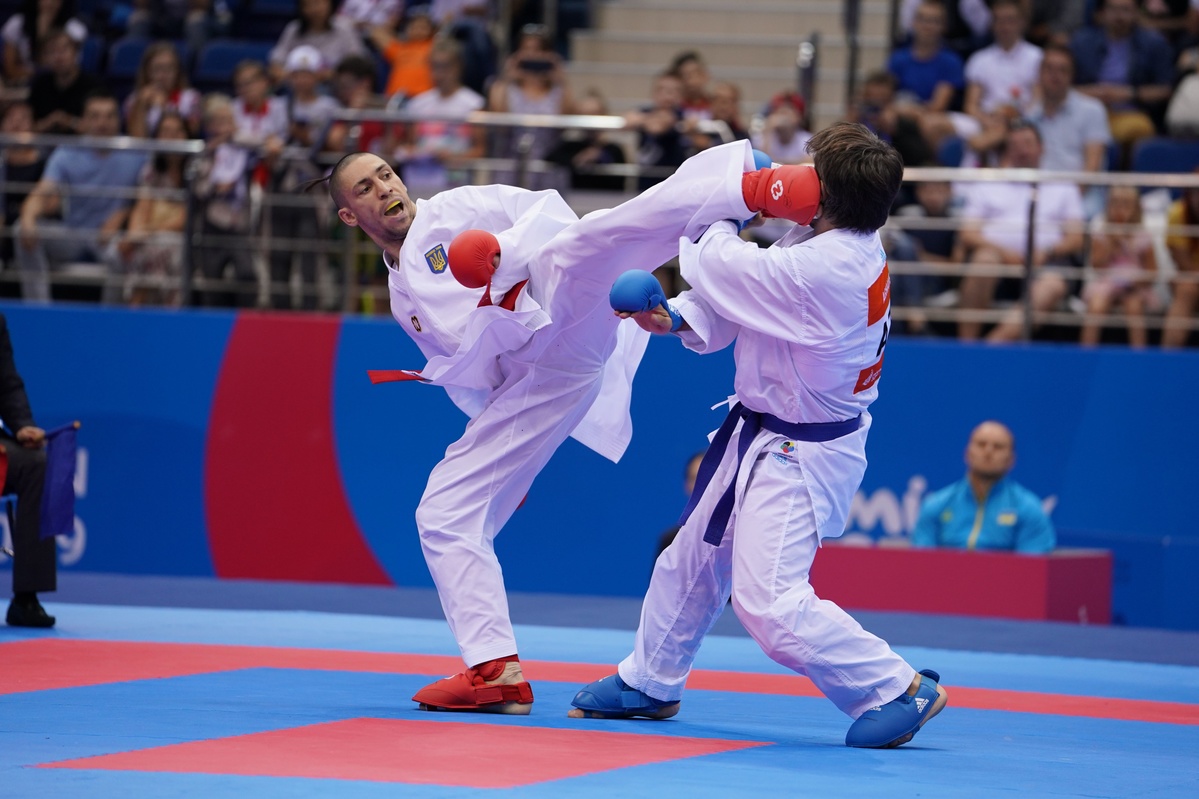 His answers look like his Karate, incisive, clever, thoughtful and alive. Gichin Funakoshi or Mas. Oyama ? Rafaël Aghayev or Luigi Busa ? Kihon or Kata ? Kizami or Gyaku ?... Ukraine's Stanislav Horuna, 4-time European medalist and 3rd in the 2014 Worlds, played the interview game "Hajime !"…
By Ludovic Mauchien / Photos : Kphotos / DR
---
There are some fighters we do not want to miss, because we know that something can happen at any time, that the beauty of it can dazzle us at any moment.
Stanislav Horuna is one of them. Rafael Aghayev and Luigi Busa too. And they are in the same category ! Enough to say that the Ukrainian champion has a lot to do. And he is doing it well.
With his 5 podiums including 2 wins (Rabat and Santiago) in 2019, the 4-time European medalist (2014, 17, 18, 19) and world bronze medalist in 2014 is well placed in the race for Olympic qualification. It should be played out between him and US Thomas Scott. Hajime !
Tags