European Games / Zaretska in champion's mode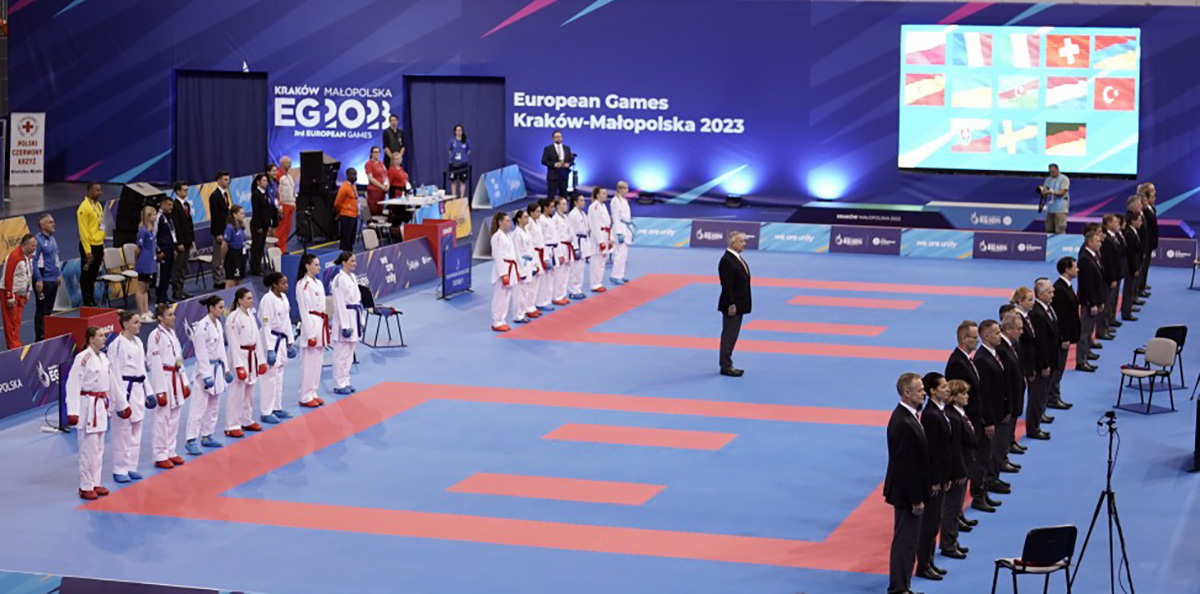 For the last day of the competition, the biggest information is with any doubt the win of Irina Zaretska. Defeated in the European final by Quirici, she takes her revenge. Alizee Afier took the bronze. Croatian Ivan Kvesic and Johanna Kneer win their 1st European Games.
By Florian Fournier / Photo : WKF
---
-75kg / An Ukrainian hides another one
After Horuna in 2019, Andrii Zaplitnyi wins the European Games. In final, he beats Daniele De Vivo. (3-3).
Podium
Zaplitnyi (Ukr)
De Vivo (Ita)
Mahauden (Bel) / Eltemur (Tur)
-84kg / Karaqi wins an unprecedented final
In a final unprecedented, Alvin Karaqi takes the best on Brian Timmermans (3-2).
Podium
Karaqi (Alb)
Timmermans (Ned)
Martina (Ita) / Babos (Pol)
+84kg/ 2nd in 2019, Kvesic wins in 2023
Andjelo Kvesic leads the final 5-0 but he finally wins by shikkaku against Fatih Sen. After his silver medal in 2019, the Croatian wins for the first time the European Games.
Podium
Kvesic (Cro)
Sen (Tur)
Arkania (Geo) / Gurbanli (Aze)
-61kg/ Khamis beats the champion
In final, the German Reem Khamis beats the European Games champion in -61kg, the Ukrainian Anita Serogina. (3-2)
Podium
Khamis (Ger)
Serogina (Ukr)
Mangiacapra (Ita) / Gozutok (Tur)
-68kg/ Zaretska finished on the top
The confrontation between Irina Zaretska and Elena Quirici is now inevitable. This time, Zaretska wins in the final (4-1). After her second place in 2019, Irina Zaretska wins another competition with these European games.
Podium
Zaretska (Aze)
Quirici (Swi)
Agier (Fra) / Makyan (Arm)
+68kg/ Johanna Kneer in gold
For the first time, Johanna Kneer wins the European Games. Scoring first, she takes the senshu et wins the fight against Clio Ferracuti. 5-5, final score.
Podium
Kneer (Ger)
Ferracuti (Ita)
Torres Garcia (Spa) / Kydonaki (Gre)
Tags