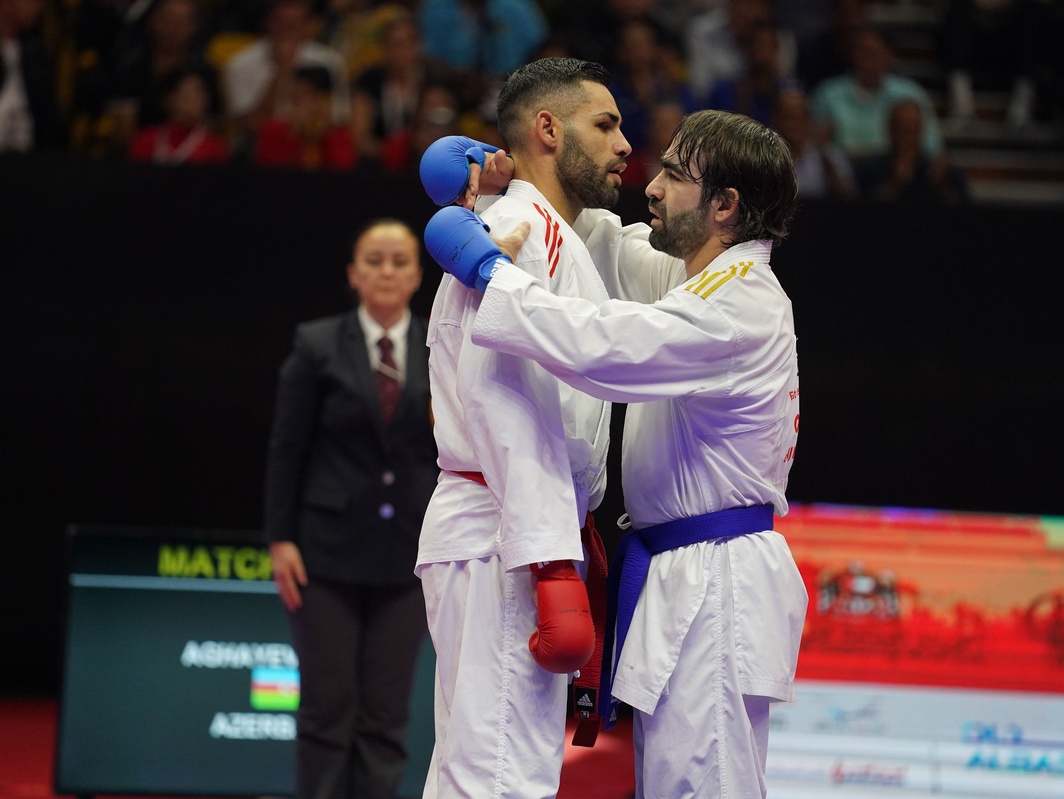 For 15 years, their games have bewitched us. Rafael Aghayev and Luigi Busa, 37 and 34 years old, will still be among the -75 kg main contenders at the 55th European championships which begin on Wednesday in Gaziantep, Turkey (May 25-29). As usual ! We thought they were retired, or almost. No ! The flame that animates them is still alive. We left them on an Olympic final won by the Italian. We will find them in Turkey with the same thirst for victory.
By Ludovic Mauchien
Photo : Kphotos
He will be at the European championships in Turkey (May 25-29), like the whole Ukrainian team. This will be their 2nd time abroad since the start of the war on February 24.A month ago, Stanislav Horuna and his compatriots were invited by the Portuguese federation to participate in Karate1 Matosinhos. It was on this occasion that we met Stanislav on April 21, with his son Lev, 3 years old, an improvised assistant director who ends up being (kindly) scolded by his father.
By Ludovic Mauchien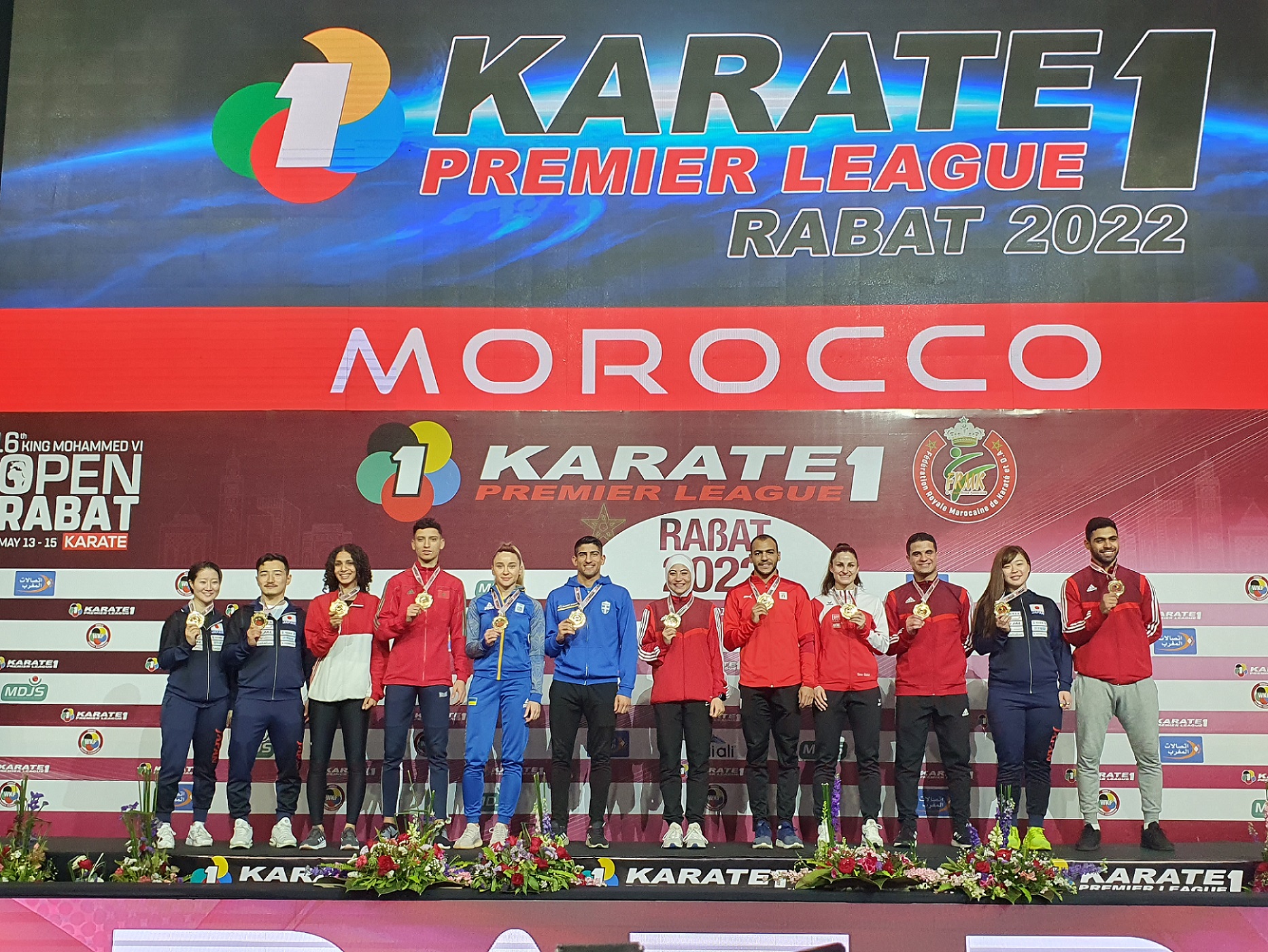 The Karate1 Rabat, even though some top athletes were missing, offered nice fights and allowed young champions to assert themselves, or even to win their 1st K1, as the Moroccan Jina (3rd of the worlds in Dubai in -60 kg), the Egyptian world champion Badawi (-84 kg) or his compatriot Salama (-50 kg). 1st win also for the Greek Xenos (-67 kg) and the Japanese Ono and Moto in Kata. Japan's Uekusa, Switzerland's Quirici and Ukraine's Terliuga, who beat the world champion in the final, left their mark.
By Ludovic Mauchien in Rabat (Morocco)
Photo : LM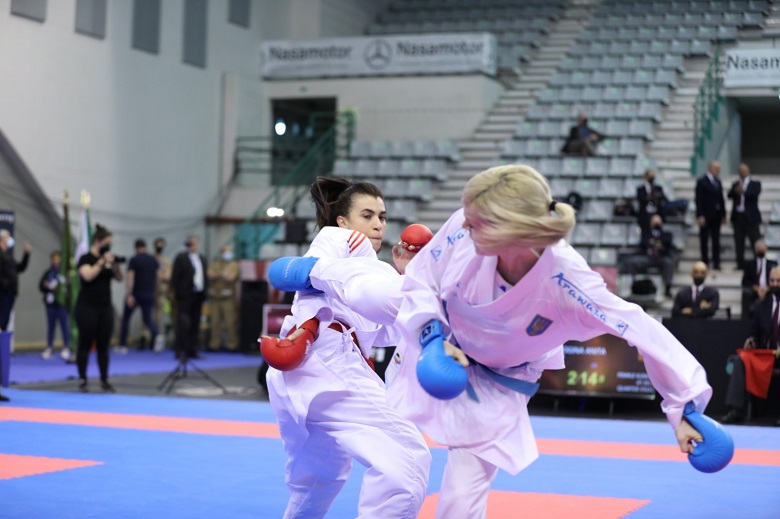 On this final day in Portugal for the Karate1 Matosinhos, the Ukraine team shines thanks to its women athletes. Anzhelika Terliuga and Anita Serogina win the gold and Melnyk the bronze.
Other hightlight of the day, Steven Da Costa wins the gold and remains the boss. Many athletes win their 1st Karate 1.
By Florian Fournier
Photo : Karatepix
After the K1 Matosinhos, the next step is in Rabat (Morocco) from May 13 to May 15. For this edition, few athletes are present. Only 20 karatekas on average by category. But the level stays high. At two weeks of the European and Panamerican championships, the Karate 1 Rabat is a good preparation. Terliuga, Zaretska, Torres Garcia, Xenos, Mahauden, Kvesic, Seck, Figueira and Torres will settle the last details. To notice, the comeback of Ayumi Uekusa.
By Florian Fournier
Photos : Karatepix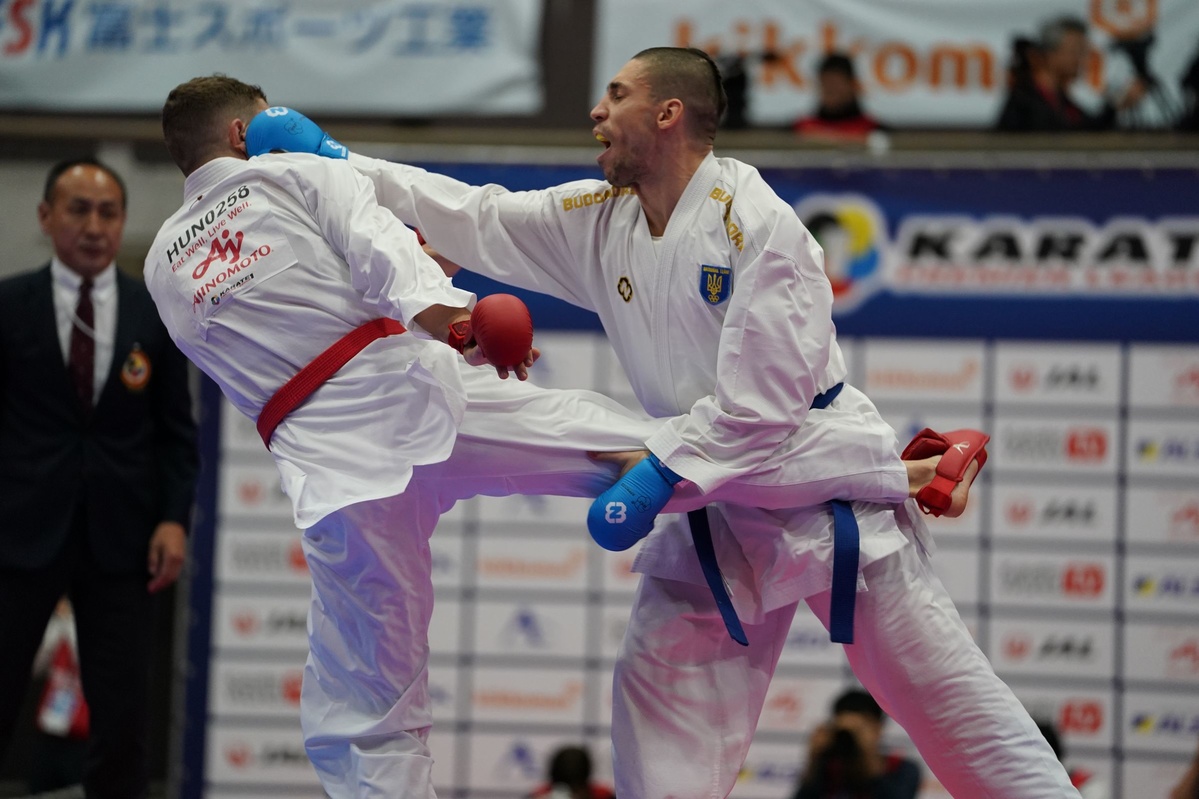 From April 22 to 24, the majority of the best karatekas on the planet will be in Portugal to compete in the 2nd karate 1 of the year. 1 month before the European championships, it is a life-size test that presents itself to European karatekas.
Arkania, Da Costa, Horuna, Quintero, Sofuoglu, Uygur, Crescenzo, Torres Garcia, Agier, Zarestka, Quirici, Semeraro, Terliuga, Ozcelik and the Japanese will smell again the adrenaline of a great competition.
By : Florian Fournier
Photo : D.R