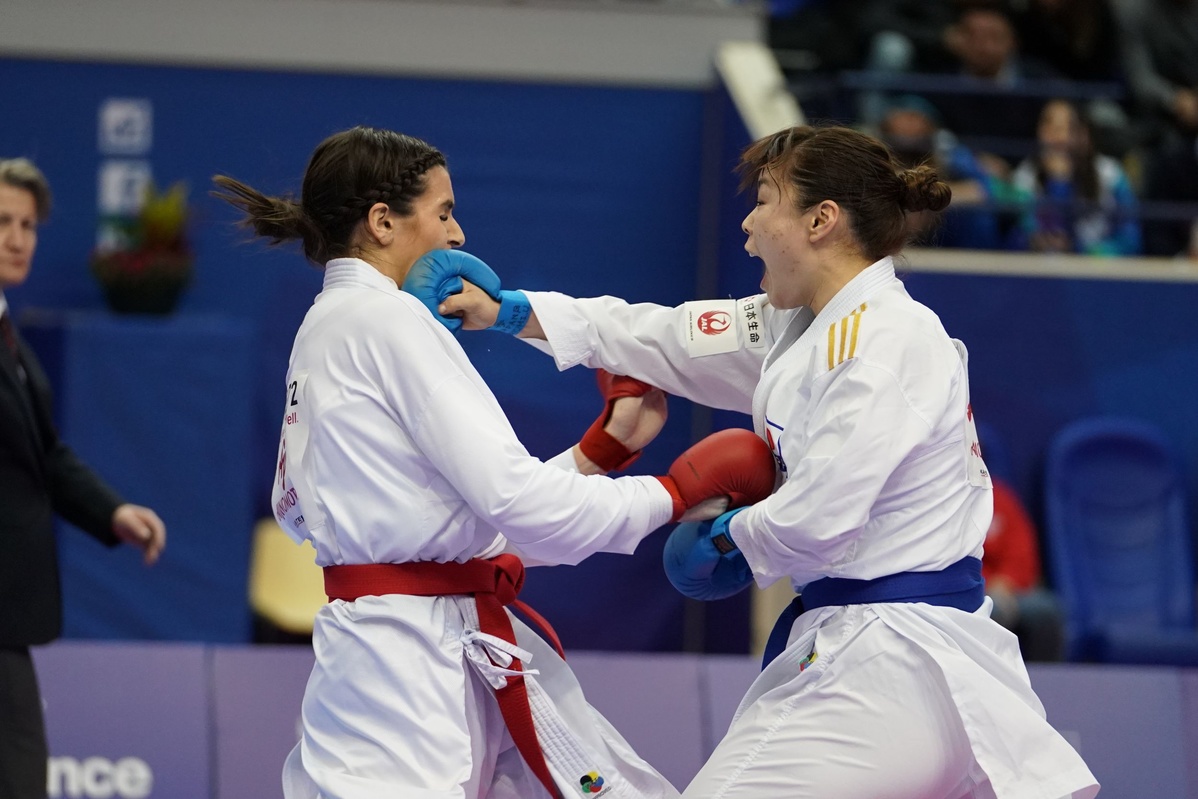 The new vintage is known ! The 2019 Grand Winners were announced after the Madrid Premier League last weekend (29 Nov-1 Dec). Ozcelik (-50 kg), Uekusa (+68 kg) and Sanchez Jaime (Kata) are laureates for the 3rd time in a row ! In all, 6 Karatekas retain the title, including Aghayev (5 podiums, 1 win). A year that has seen exceptional performances achieved by Assadilov (9 podiums, 7 wins in K1), Aktas (8 finals, 6 wins in 2019), Ozcelik (11 podiums, 6 golds) and Terliuga (5 wins, 6 finals out of 7 possible in Premier League).
By Ludovic Mauchien
Photos: Kphotos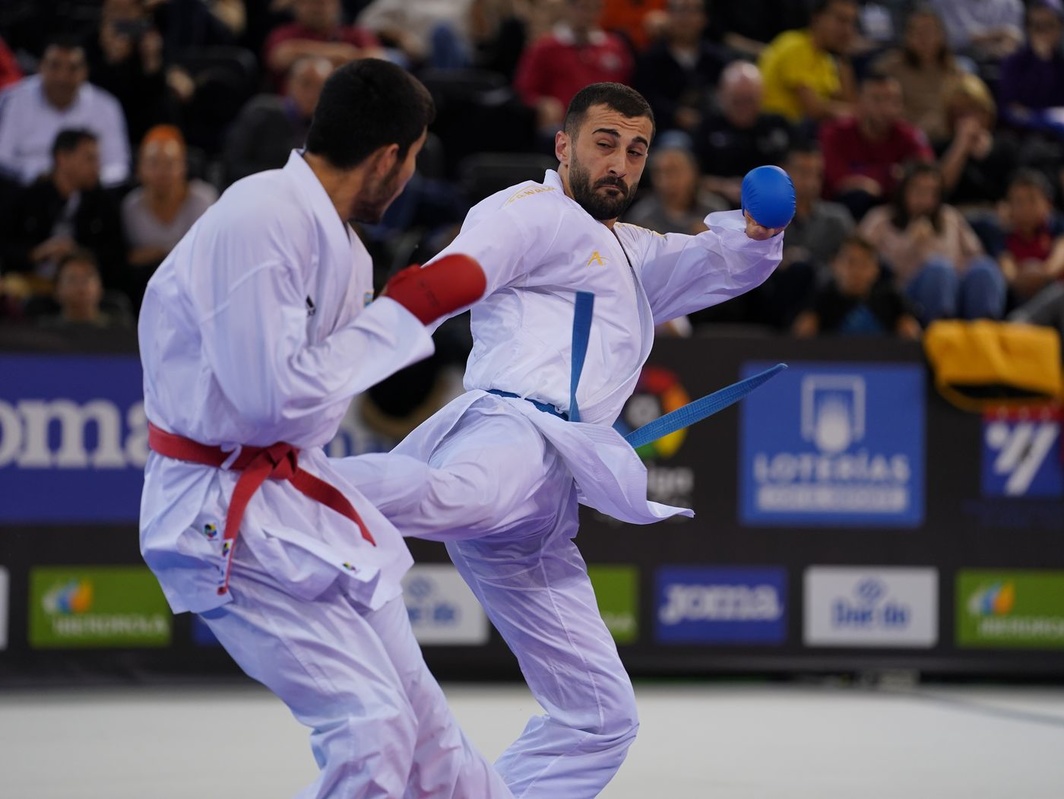 The Madrid Karate 1 of last weekend (29 Nov-1 Dec) has given rise to many surprises but it has not fundamentally changed the Olympic standing. Assadilov, 7th win of the year, and Zaretska, 3rd success in a row, get very close to the qualification as Aktas in +75 kg (photo). In Kata, Sanchez Jaime and Quintero are now qualified for the Olympics. In -75 kg, Busa, ½ finalist, takes the 2nd place of the standing. In -67 kg, Steven Da Costa, 3rd, consolidates his position of leader... The ranking and the analysis category by category.
By Ludovic Mauchien
Photo : Kphotos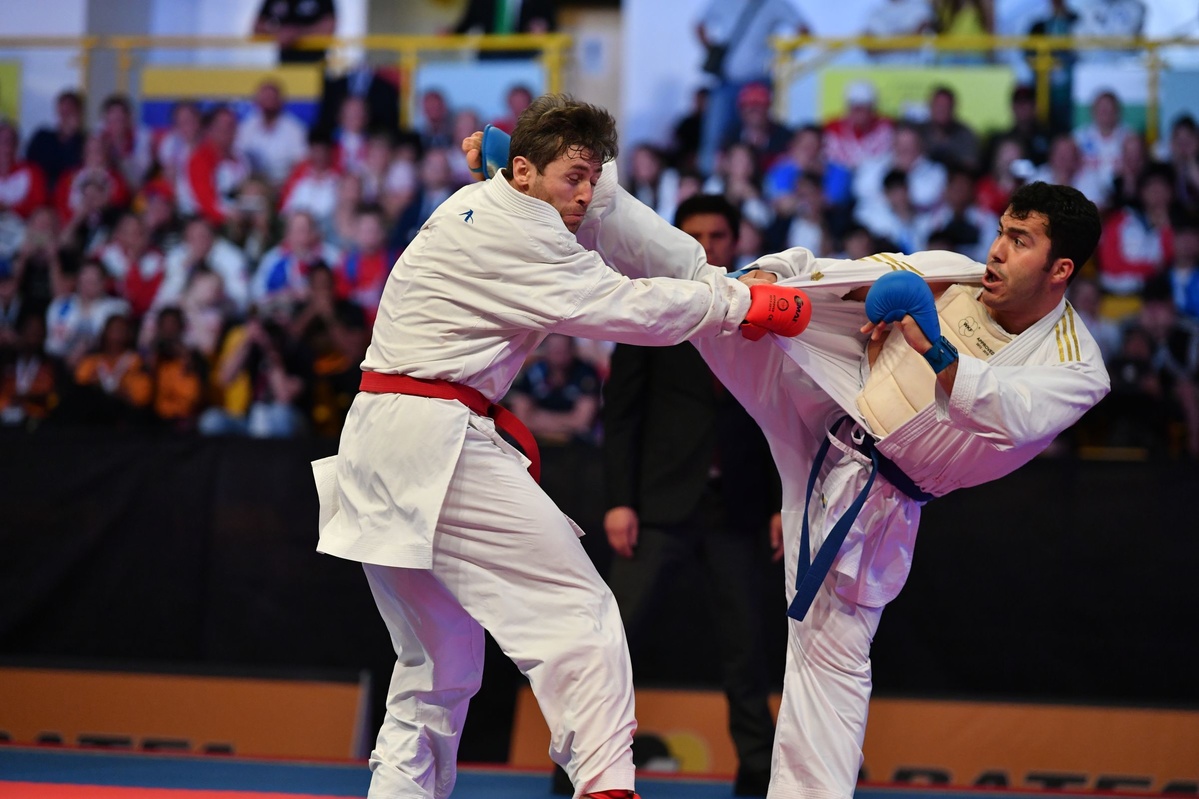 In this finals day, the Grand winners have been designated. Assadilov, Zaretska, Sanchez, Quintero, Ganjzadeh, Aktas assumed their role of favorites. On the other hand, this K1 madrid gave some surprises like thewins of Babaeva and Attia.
By Florian Fournier in Madrid
Photos : Kphotos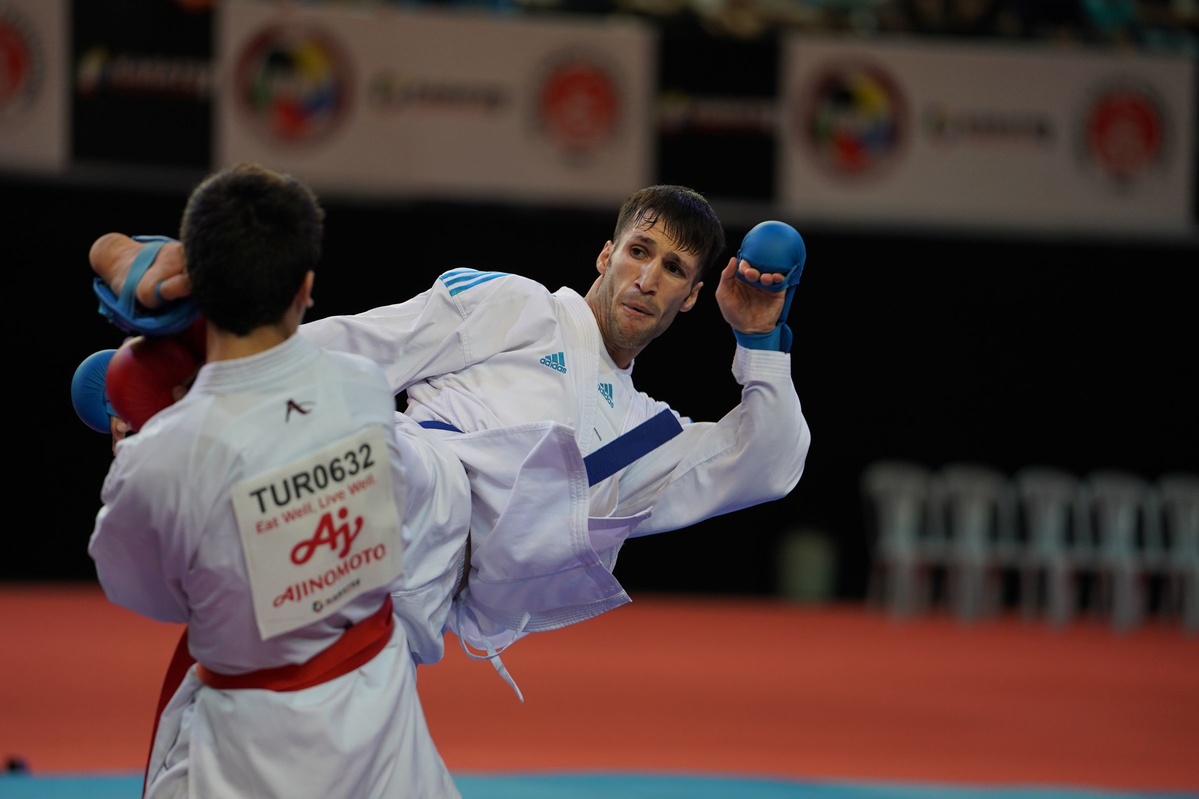 Two times world champion in -60 kg (2012 and 2014), Iran's Mehdizadeh is back ! Physically and mentally on top, his karate shines all the day and qualified for the final in -67 kg. The big events of the day was the lost of almost all the favourites, especiallly in -75 kg. On Sunday, it will Logan Da Costa and Ainazarov who will fight for Gold. In -55 kg, Anzhelica Terliuga will not win again a K1 this year. But Assadilov (-60 kg) and Ozcelik (-50 kg) didn't miss their rendez-vous ; THey are in the final.
By Florian Fournier in Madrid
Photo : Kphoto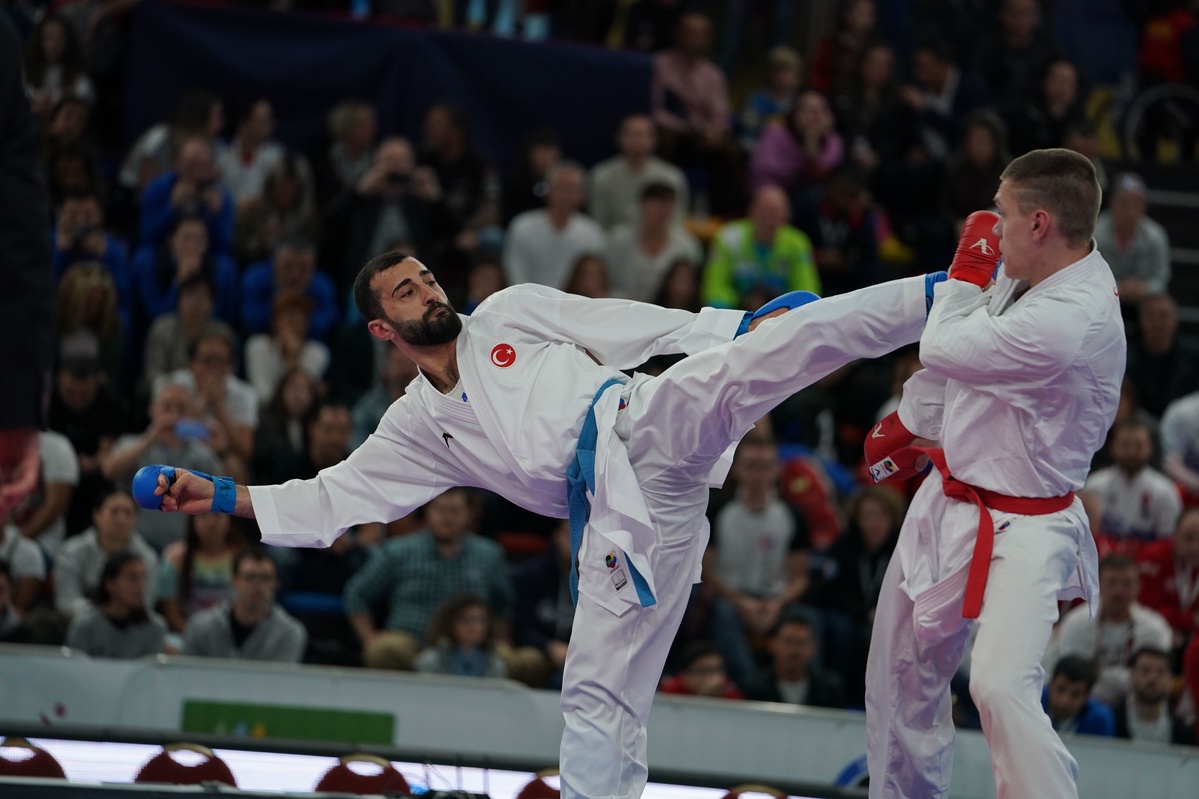 The World champions Zaretska (-68kg) and Chatziliadou (+68kg) qualified for the final as the -84 kg n°1, Ugur Aktas. The surprise of the day comes from France's Dnylson Jacquet who qualified for the final in +84kg.
By Florian Fournier in Madrid
Photos : Kphotos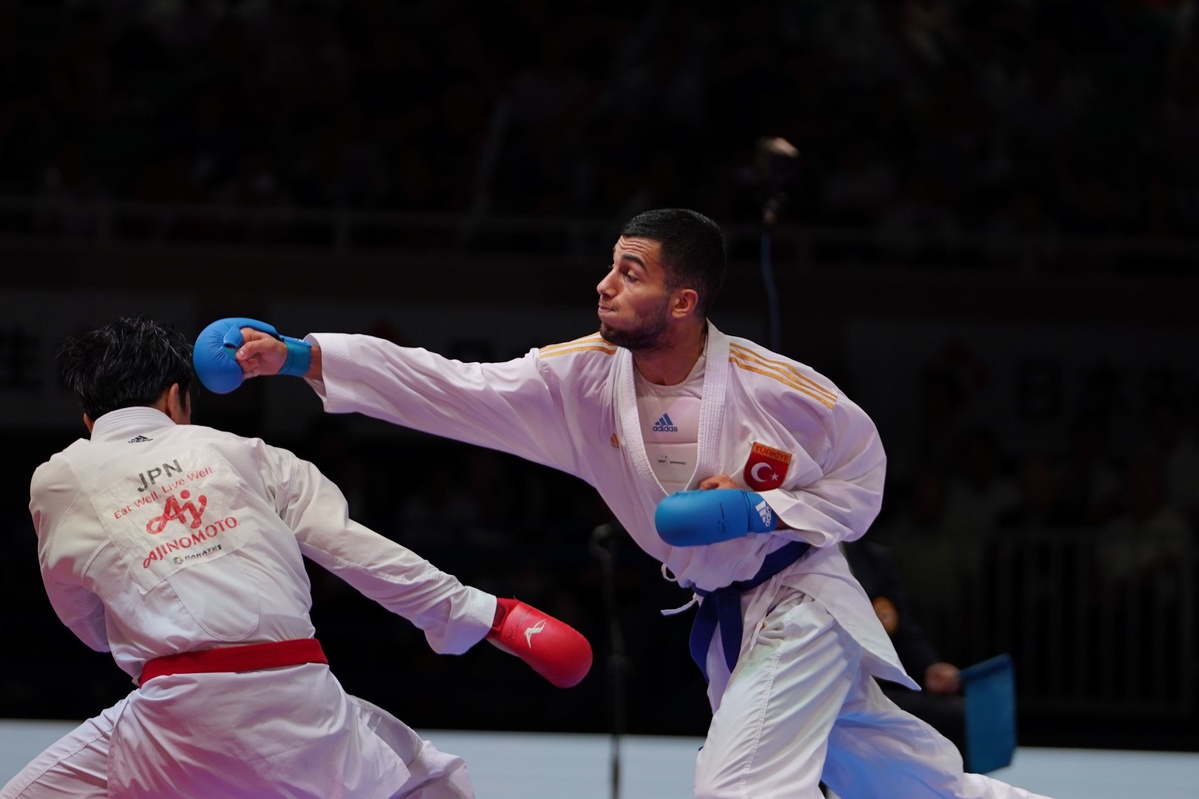 Karate is his life. His Karate is to win. His father trained him from 5, his mother was 3rd at the 1992 Worlds. He is... U21 World champion (2015), 4 times European champion (U18 in 2013, U21 in 2016, Seniors in 2017 and 2018) and winner of the European Games (2015). Burak Uygur (1.80 m, -67 kg), a 24-year-old Turkish, has however had a soft spot since his 2018 World Cup miss ("only" 3 finals). He comes back to Madrid this weekend for Karate 1 (Nov 29-Dec 1). An opportunity to complete the loop and reverse the negative spiral. Let's discover him in this video...
By Ludovic Mauchien
Photos : Kphotos