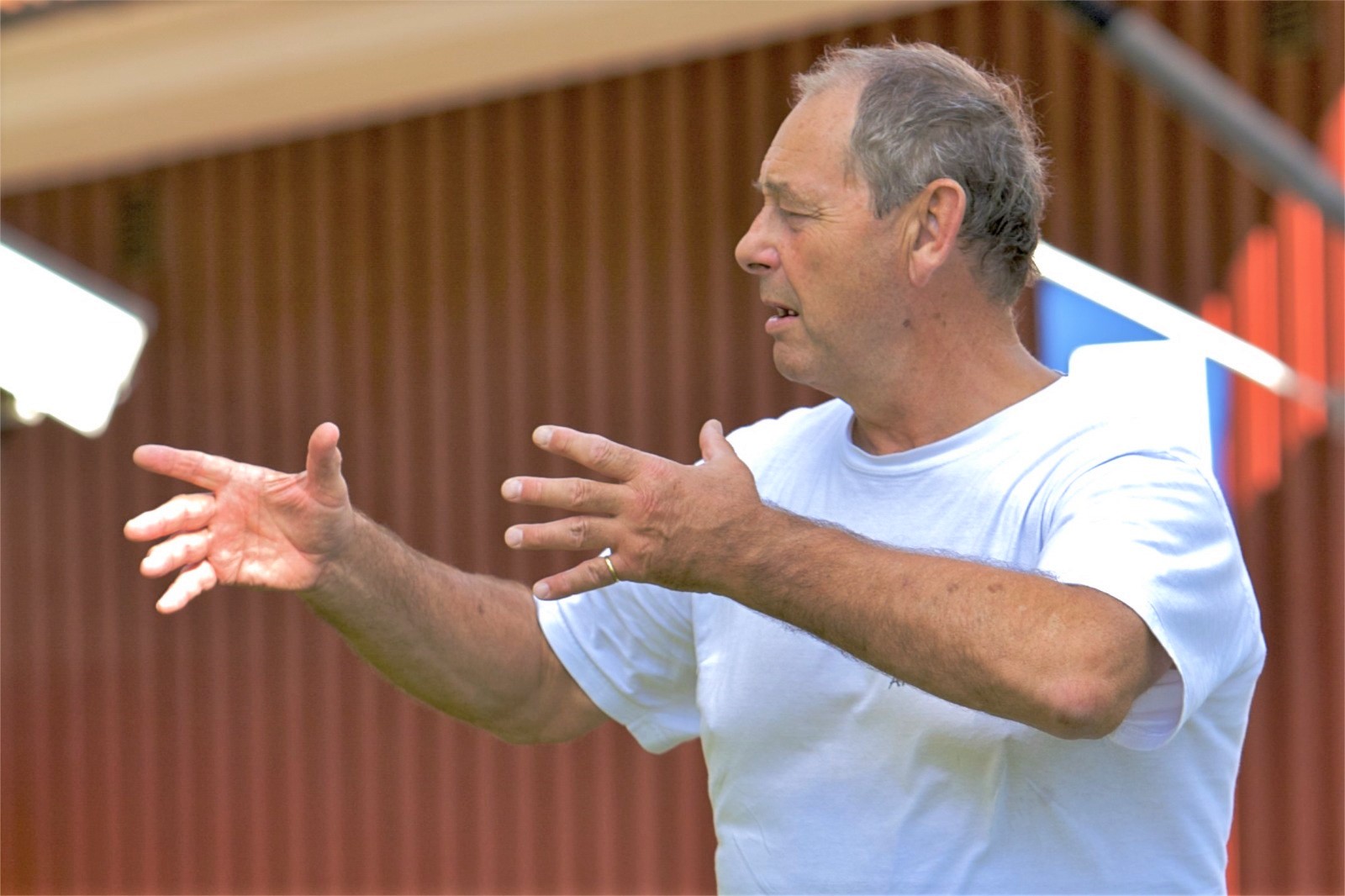 One of the last Budo Greats passed away on Tuesday evening April 14. Jan Kallenbach, 78 years old, 65 of whom were devoted to Martial Arts, left his students, to whom he was so close, to join the Old Ones, including his teachers Donn Draeger, Mas Oyama and Kenichi Sawaï. Few Westerners have received the trust of the Japanese Sensei, few have earned their respect, very few have had access to the epitome of martial knowledge. Jan Kallenbach was one of them ! High graded in several martial arts, he had become the benchmark of Taikiken, a practice developing « an extra-martial dimension which goes beyond technique », says Julien Porterie, his French student for more than 20 years, who pays homage to « Master Kallenbach ».
By Ludovic Mauchien
Photos : Taikiken France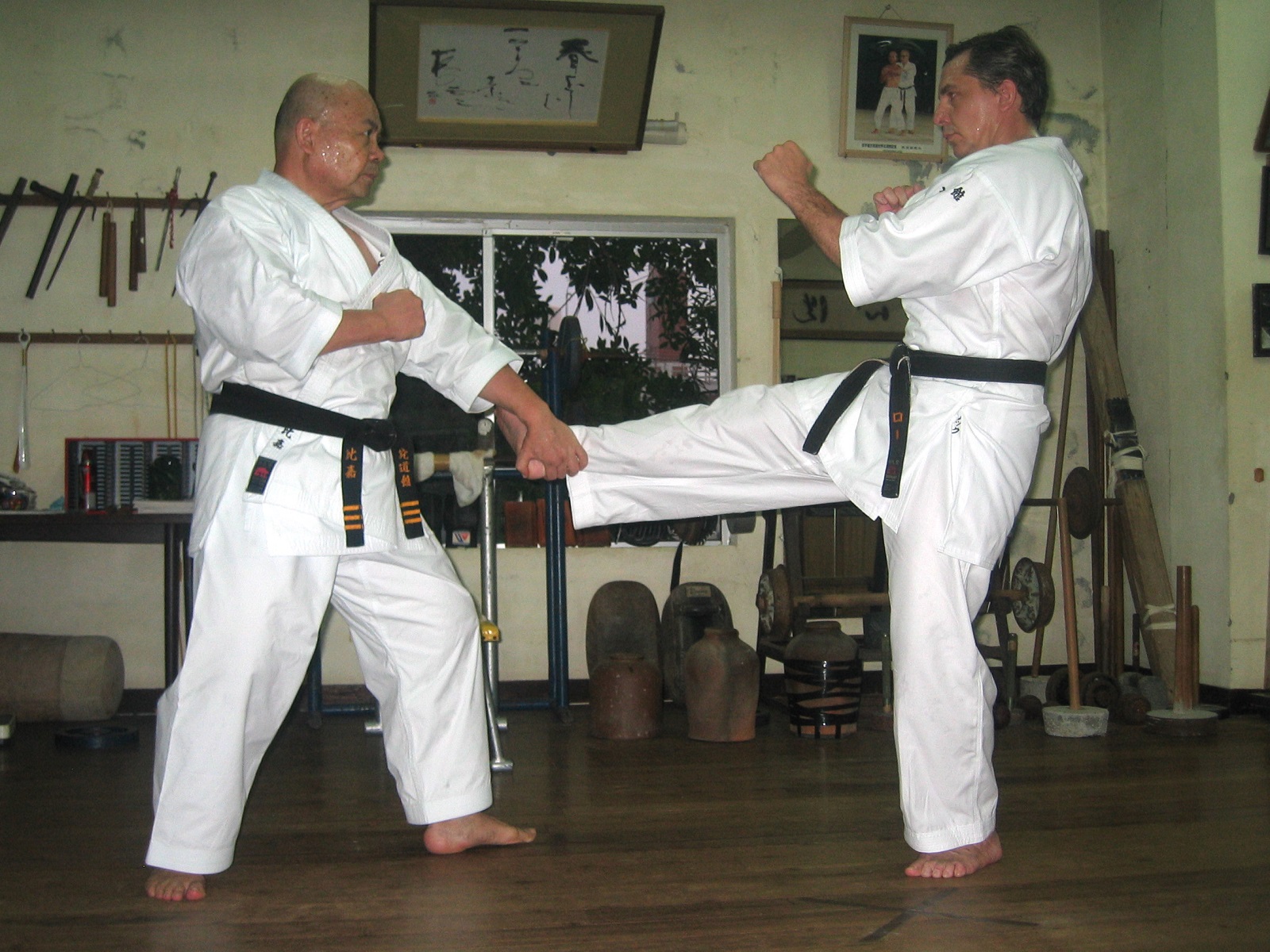 On connaît la légende des maîtres d'Okinawa mais, finalement, peu l'ont vécu. Patrick Rault est de ceux-là. En 1985, à 25 ans, il s'envole pour le Japon. Il y restera 15 ans. Karaté, Kobudo, calligraphie… Aujourd'hui 7e Dan, il est l'un des plus fins connaisseurs de la culture martiale nippone et okinawaïenne. A travers son expérience, il nous permet de mieux appréhender l'âme japonaise, le sens caché du Karaté pour l'Occidental. Dans ce 2e épisode, il nous parle d'Higa Minoru, 10e Dan, son Senseï depuis 20 ans, l'un des plus respectés d'Okinawa, de l'école Kyudokan, du rapport entre cultures occidentale et orientale…
Par Ludovic Mauchien
Photos : LM
Jacques Tapol, 8e Dan, ne manque jamais d'idées. Personnage original avec des idées qui ne le sont pas moins, attaché à la tradition sans y être enfermé, le champion du monde 1986 possède une méthode et une pédagogie bien à lui, entre humour et dérision. Cette année, circonstances obligent, il a organisé le Nouvel An martial (Kagami Biraki) de son Dojo, le Kikentaï, en ligne sur zoom. Le thème ? 1000 techniques. Goûtez et appréciez…
Par Ludovic Mauchien
Photo : DR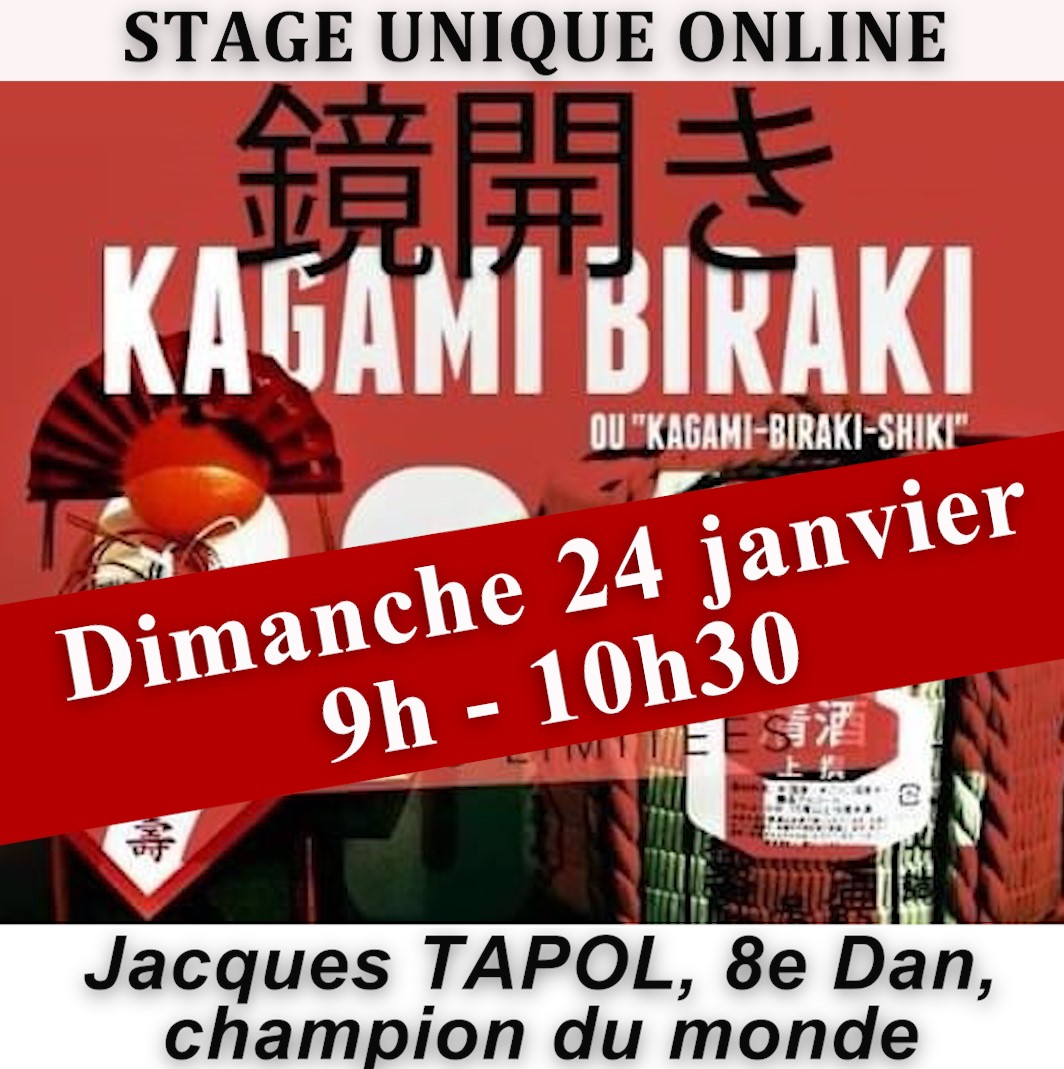 Se surpasser pour mieux appréhender les difficultés de l'année à venir. C'est la tradition japonaise du Kagami Biraki, lancée par le Shogun Tokugawa il y a 300 ans. Jacques Tapol, 8e Dan, qui ne manque jamais d'idées originales, l'a développée à sa manière. Tous les ans, le champion du monde 1986 propose à ses élèves une nuit du Karaté. De 8h du soir à 8h du matin, ses Kohai, armés de leurs sacs de couchage, prennent leurs quartiers au Dojo du Kikentaï. Un peu de sommeil, 4 entraînements, 1 footing avant l'aurore et 1 bon petit déj', à défaut de Saké. C'est le programme habituel. Cette année, Covid oblige, Jacques Tapol propose un Kagami Biraki online, sur Zoom. 1000 techniques à effectuer dans la sueur et la bonne humeur. Prêt à surmonter l'épreuve ?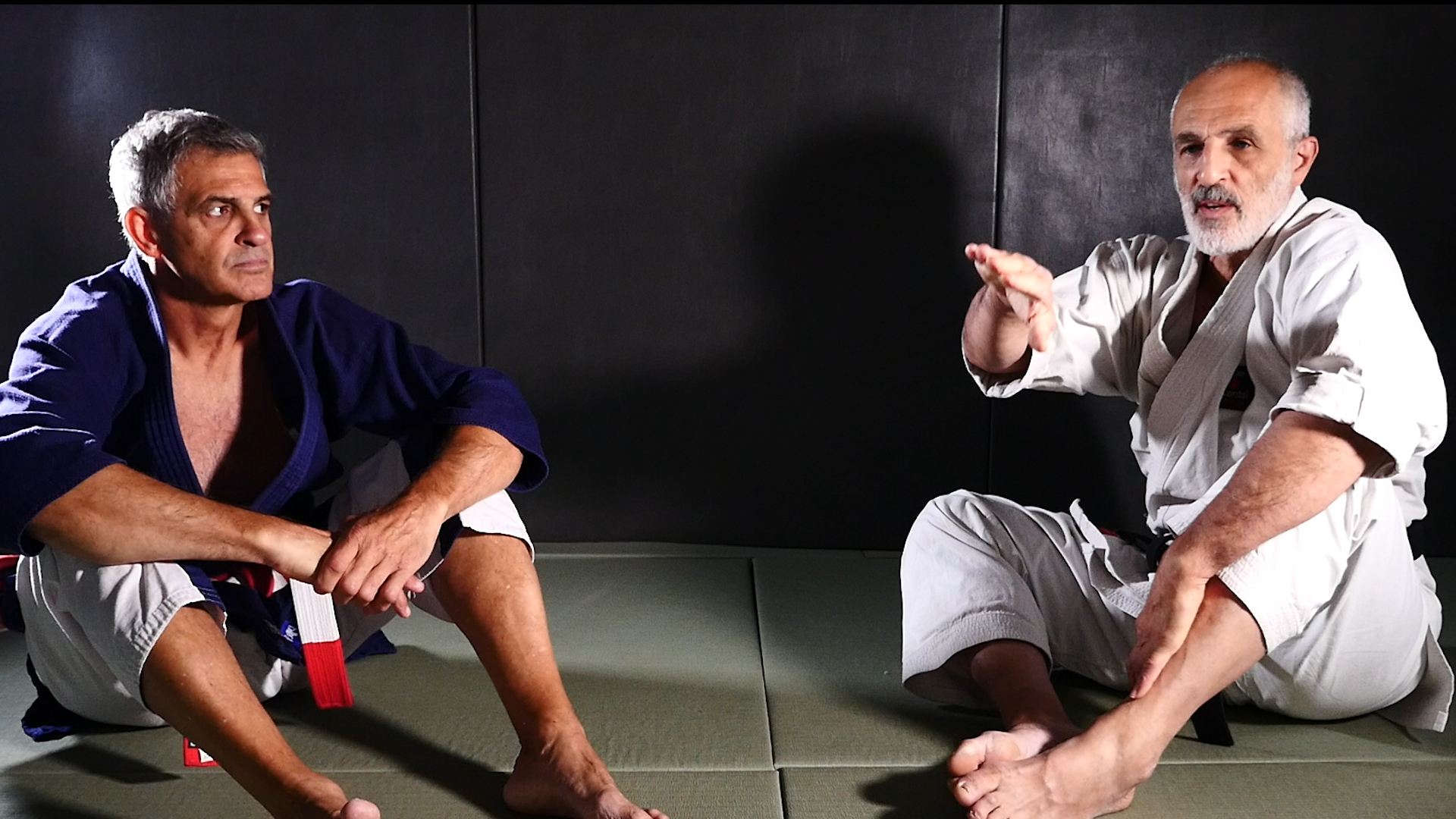 2e épisode de l'interview de Thierry Masci et Jacques Tapol. Champions du monde en 1986, ils sont aujourd'hui 7e et 8e Dan. Ils abordent leur approche du combat, l'apport d'autres arts martiaux, le travail du timing, la prise de décision, la stratégie, bref le secret de la méthode. Ils racontent aussi les clés de leurs succès face aux Japonais ou l'Espagnol Egea et le Britannique McKay. « Construis ta stratégie, apprends à être combattant »…
Par Ludovic Mauchien
Photos : LM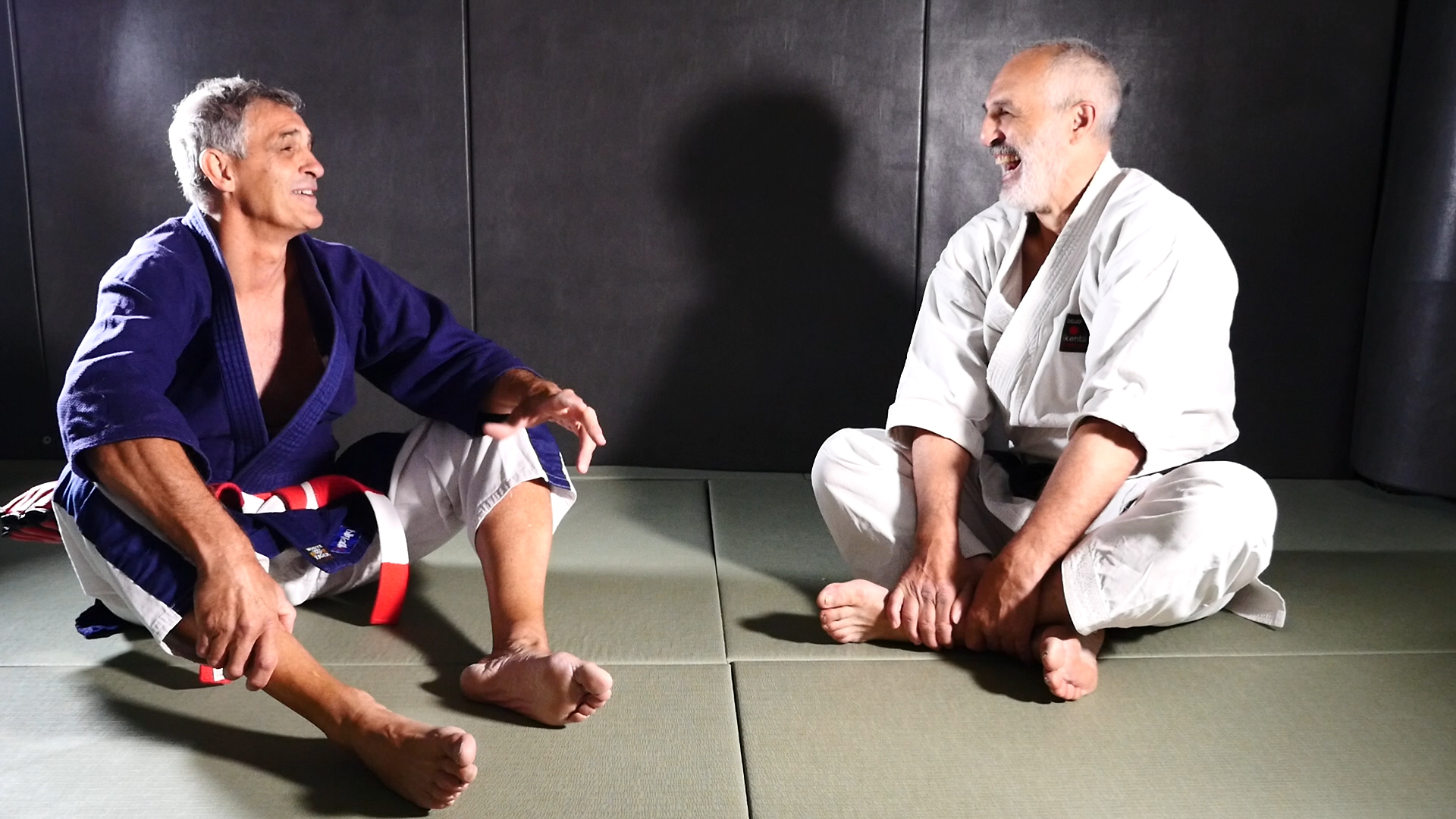 Ils sont aujourd'hui 7e et 8e Dan. Ils ont été champions du monde ensemble en 1986. 35 ans après, ils retiennent surtout la préparation épique qu'ils s'étaient concoctés avec une curiosité et une créativité qui les a menés de l'abîme des canyons au sommet du Karaté mondial. Comment devient-on champion du monde ? Qu'est-ce qu'un champion ?... Avec humour et humilité, Thierry Masci et Jacques Tapol échangent leur point de vue dans ce 1er épisode de leur interview emplie d'anecdotes et de réflexions.
Par Ludovic Mauchien
Photos : LM