Video / Patrick Rault : « Ichi go, Ichi é : one moment, one chance »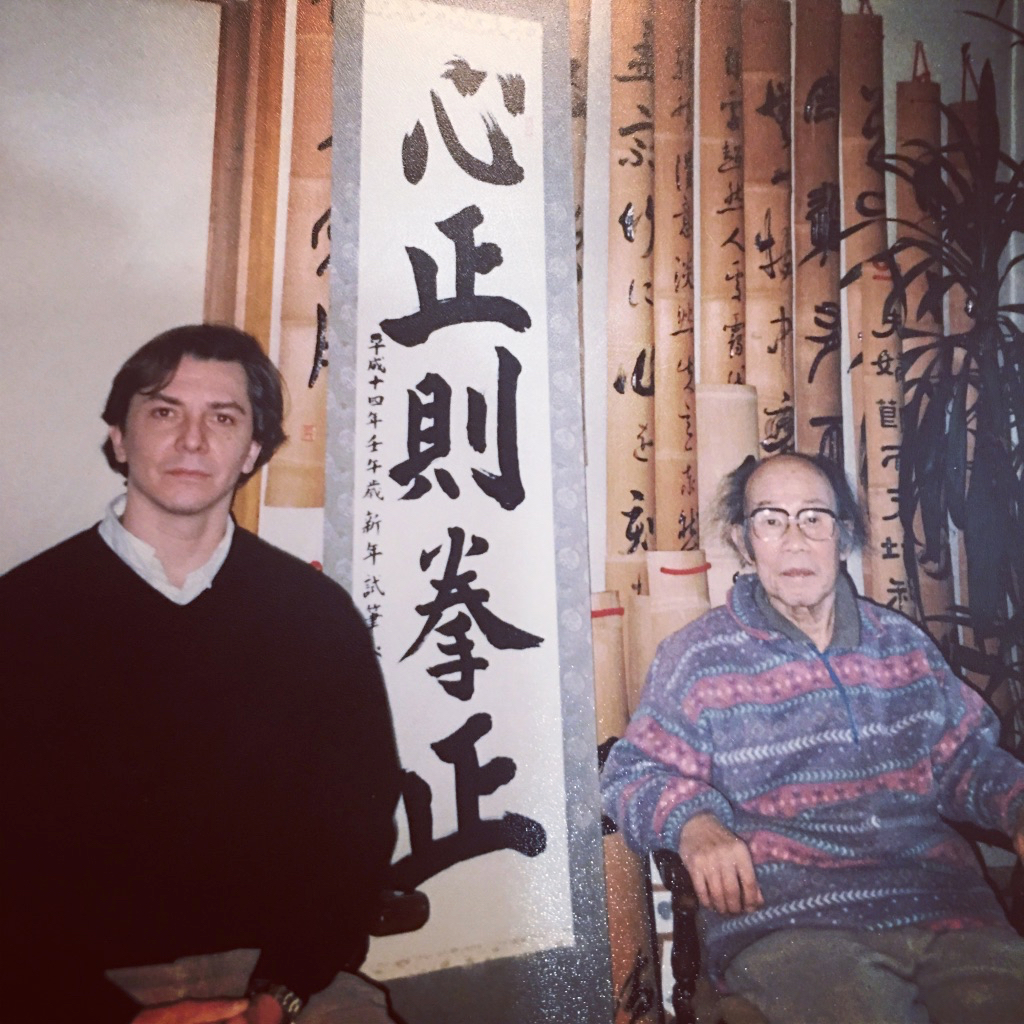 Ichi go, Ichi é, « one moment, one chance », being aware of the present moment, seizing the opportunity that may not come again. An inspiration for the karatekas who will compete in the Tokyo Olympics ?
It is revealed to us by Patrick Rault. He left for Okinawa in 1985, at 25, he then spent 15 years in Japan. Since, he has made about 60 trips. 8th Dan in Karate, Kobudo expert, he learned calligraphy from a former Kamikaze instructor, Tsuji Tamizo. A reference.
By Ludovic Mauchien / Photos : LM
---
Talking with Patrick Rault is like traveling to another world, the one who forged the legend of martial arts, it is to hear through one of its actors the way of martial art, to go beyond appearance, penetrate the essence of the practice, perceive the soul of Japan.
Now 8th Dan in Okinawa, he is one of the leading Okinawa Karate experts in Europe. It is not the wolf that sees the wolf. He learned the codes on a daily basis, often in an « old-fashioned » way, during 15 years spent in the Japanese island.
At 25, in 1985, he left for Japan, a year he had been preparing for many months. He is Uchi Deshi of Matayoshi Shinpo Dojo (1921-1997), 10th Dan of Kobudo. Then he became the student of Nakamura Yoshio (1916-2017), 10th Dan in Karate Shorin Ryu. He also studied calligraphy with Tsuji Tamizo, a former Kamikaze instructor. Then he moved to Tokyo where he lived for 10 years. He took courses at the University of Martial Arts and tough Kobudo.
In all, he returned 60 times to Okinawa, always in the same perspective : Karate. He became one of Higa Minoru's closest Sempai, 10th Dan Soke of the Kyudokan School, for whom he has been a student for over 20 years.
To be continued
Interview conducted by video due to the sanitary conditions of the last few weeks
Tags