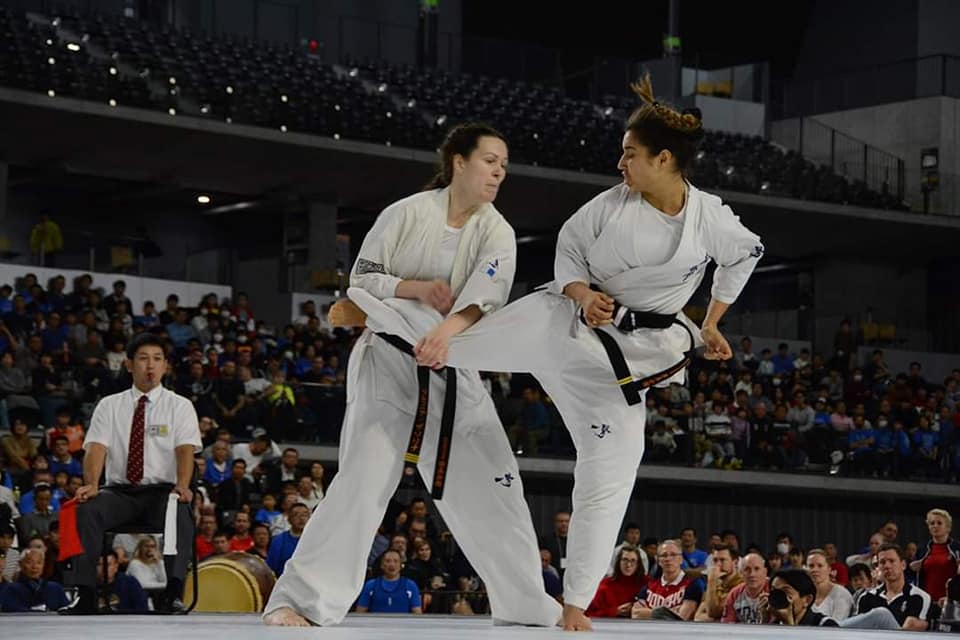 2 Français, 2 chances de médaille. On est gâtés à l'heure du 54e All Japan Open et du Women's All Japan Championship qui se déroulent les 19 et 20 novembre, soit ce samedi et ce dimanche, à Tokyo. On parle évidemment de Karaté Kyokushinkaï. On parle donc de Shaïnez El Haïmour et d'Antonio Tusseau, tous deux multiples champions d'Europe.
Par Ludovic Mauchien
Photos : DR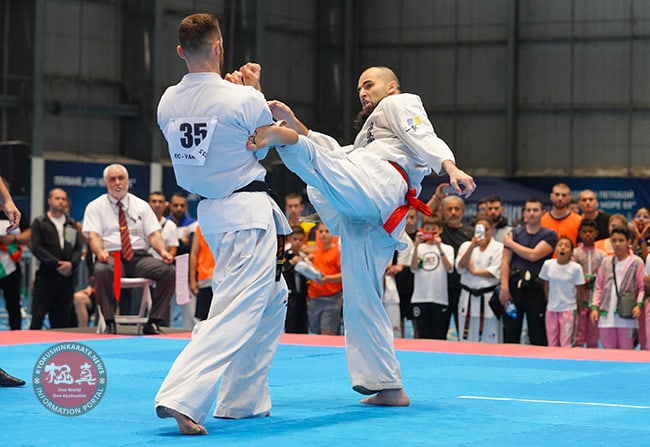 Antonio Tusseau (+90 kg), en dominant le Polonais Sypien en finale, et Shainez Elhaimour (-65 kg) sont à nouveau devenus champions d'Europe samedi à Varna (Bulgarie) à l'occasion des 35e Championnats d'Europe par catégorie de poids IKO disputés, rappelons-le, sans les Russes.Tous les résultats + des vidéos des combats
Par Ludovic Mauchien
Photo : IKO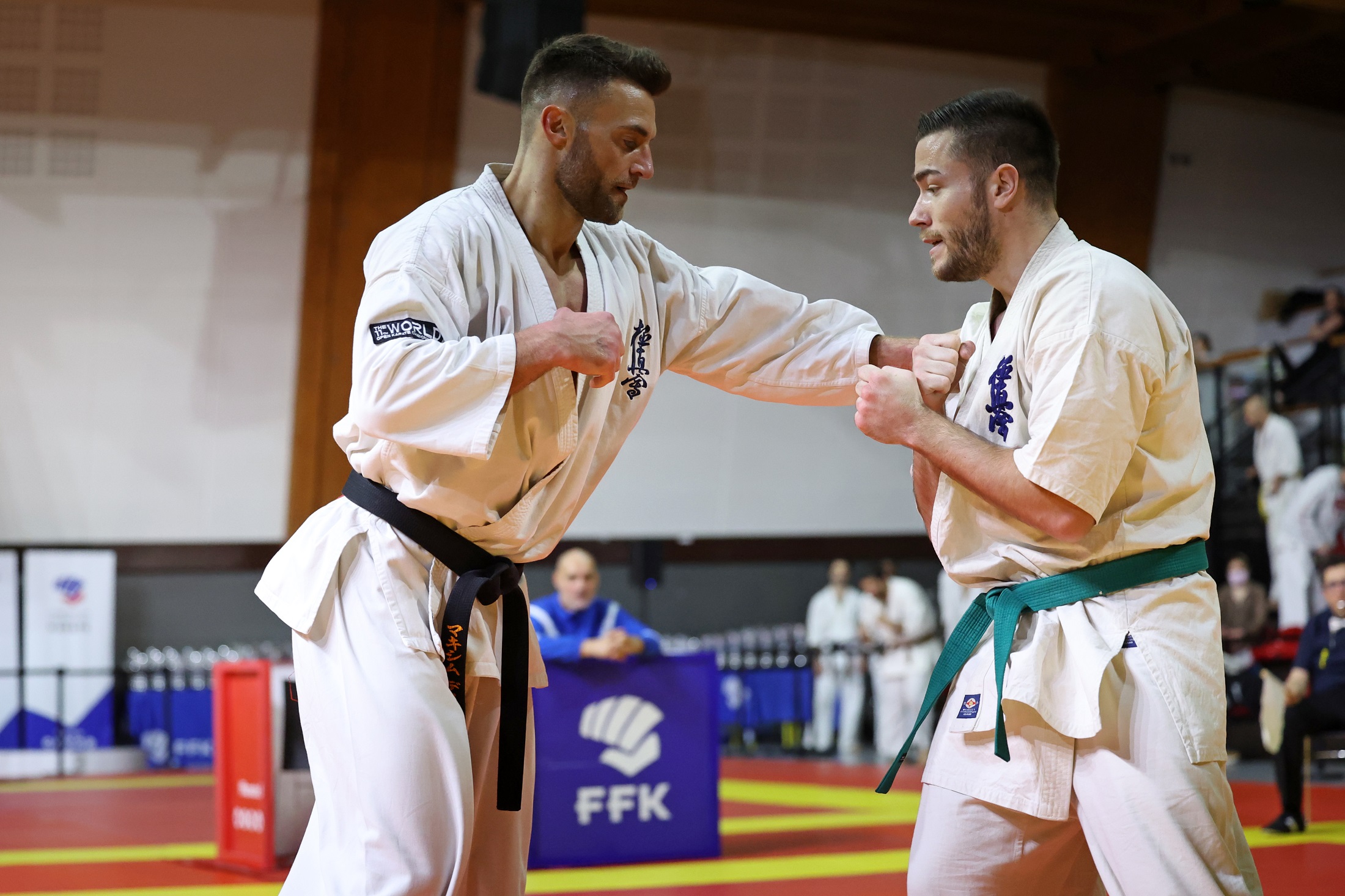 Sa 1ère Coupe de France, il l'a gagnée en 2002. La dernière ?... Le week-end passé ! A 35 ans, Maxime Demeautis est toujours au faîte de son art, le Kyokushinkaï. Père de 3 (jeunes) enfants, gérant et coach d'une salle de sport, il est retourné vivre en Normandie. Il fait des aller-retours le week-end à Paris pour faire du sparring. Mais qu'est-ce qui fait courir « Max » ?
Par Ludovic Mauchien
Photo : Denis Boulanger
The day 2 of the Kyokushinkai World Open Tournament (IKO) that is held every 4 years just ended in Tokyo. Here are the Top 32 that will fight tomorrow, Sunday. The winner will do 5 more fights. For now, all the top favorites are still qualified. Russia and Japan lead the championship.
By Ludovic Mauchien
Photo : L. Mauchien
It took 2 extra times and the Tameshiwari (breaking test) to know the 12th World Open champion in Kyokushinkai history. Japan's Mikio Ueda dominated Russia's Aleksandr Eremenko in Tokyo on Sunday in the World Open Tournament final. A 12th edition marked by an excellent general level and the ultra-domination of Russians and Japanese (14 out of 16 in top 16).
By Ludovic Mauchien
Photo : DR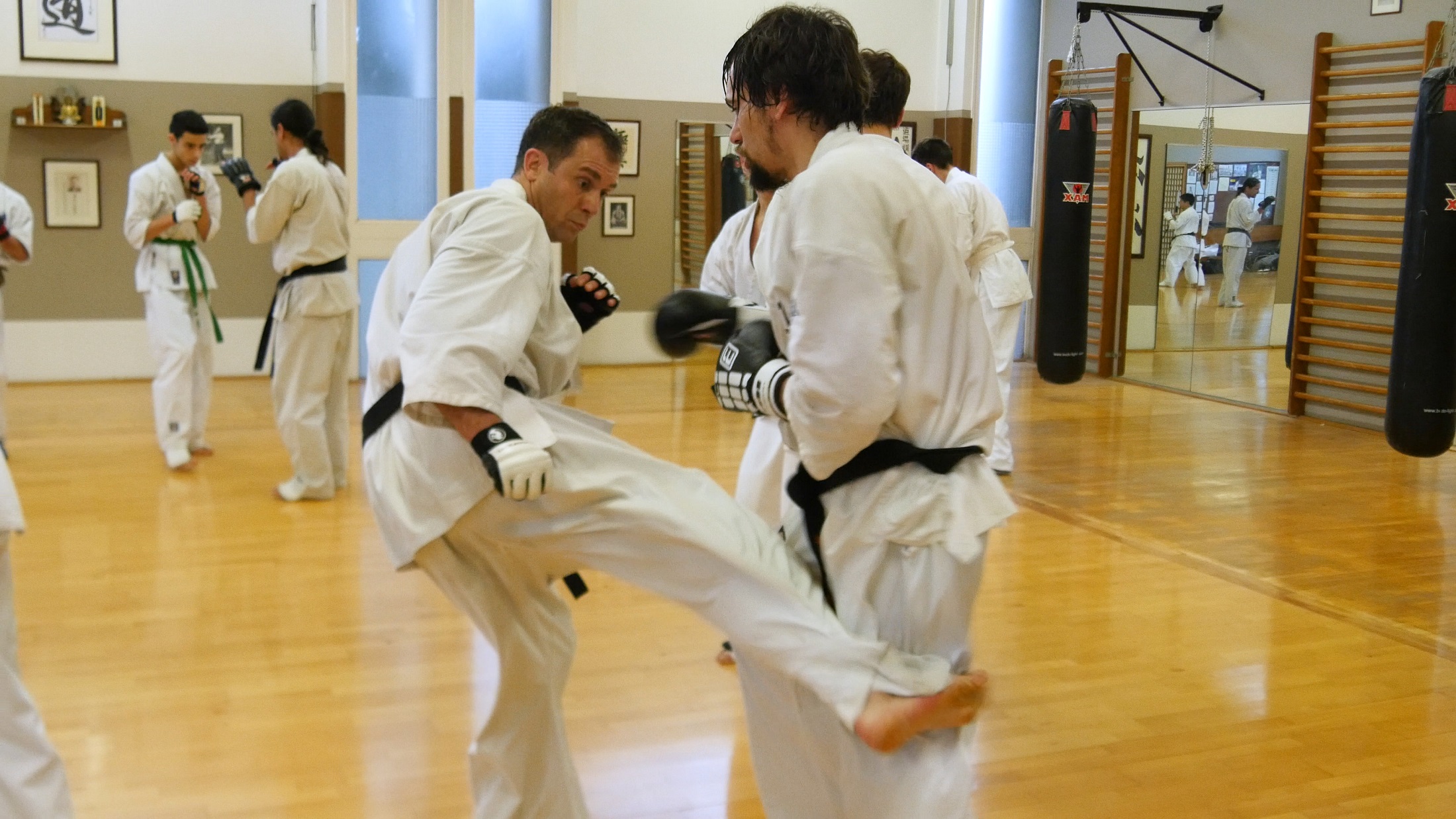 He was World silver medalist in 1992 (WKF), 3 times world team champion from 1994 to 1998 with the Golden French team. Once his high-level career ended, past 30, he has been passionate about Kyokushinkai, that he practices now for more than 10 years. His club ? The ACBB of Jacques Legree, of Antonio Tusseau also, one of the top 6 favorites of the 12th World Open Tournament (November 22-24). Referee, coach at his hours, a bit mentor of "Tonio", he gives us his feelings about Kyokushinkai and his protégé.
By Ludovic Mauchien
Photo : L. Mauchien