Senior Inspector of Youth and Sports, former N°2 of the Sports Direction of the eponymous Ministry, National Technical Director of the French federation, Dominique Charré still does not understand the decision of the OCOG to exclude Karate from the Olympic adventure in Paris 2024. And he does not get an answer to his questions. This reinforces his opinion that Karate must be Olympic. He tries to show that this choice is illogical and unjustified.
By Ludovic Mauchien
Photos: DR
The competitions are consecutive but not similar, after the K1 in Russia, the karate kata athletes were in Doha for the first World beach games (october12-13), Sandra Sanchez and Damian Quintero won this competition.
By Florian Fournier / Photos : ANOC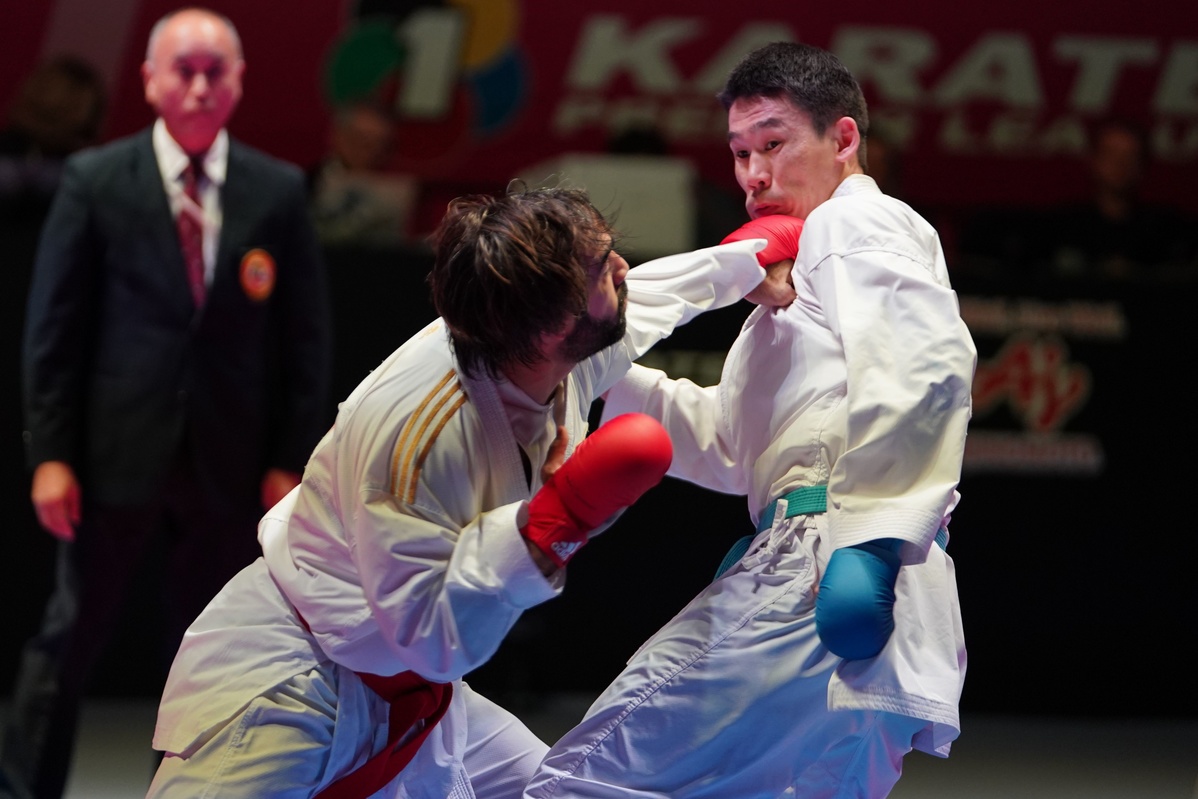 The Da Costa twins medalists, Rafael Aghayev's first win in 17 months, the top guns including Assadilov down, Busa vs Horuna, the fight of this K1, the success of Sanchez Jaime, the joy of Hubrich, the new victory of Terliuga... Feats of arms and cool stories of the Moscow Karate 1 (October 4-6).
By Ludovic Mauchien
Photo: Kphotos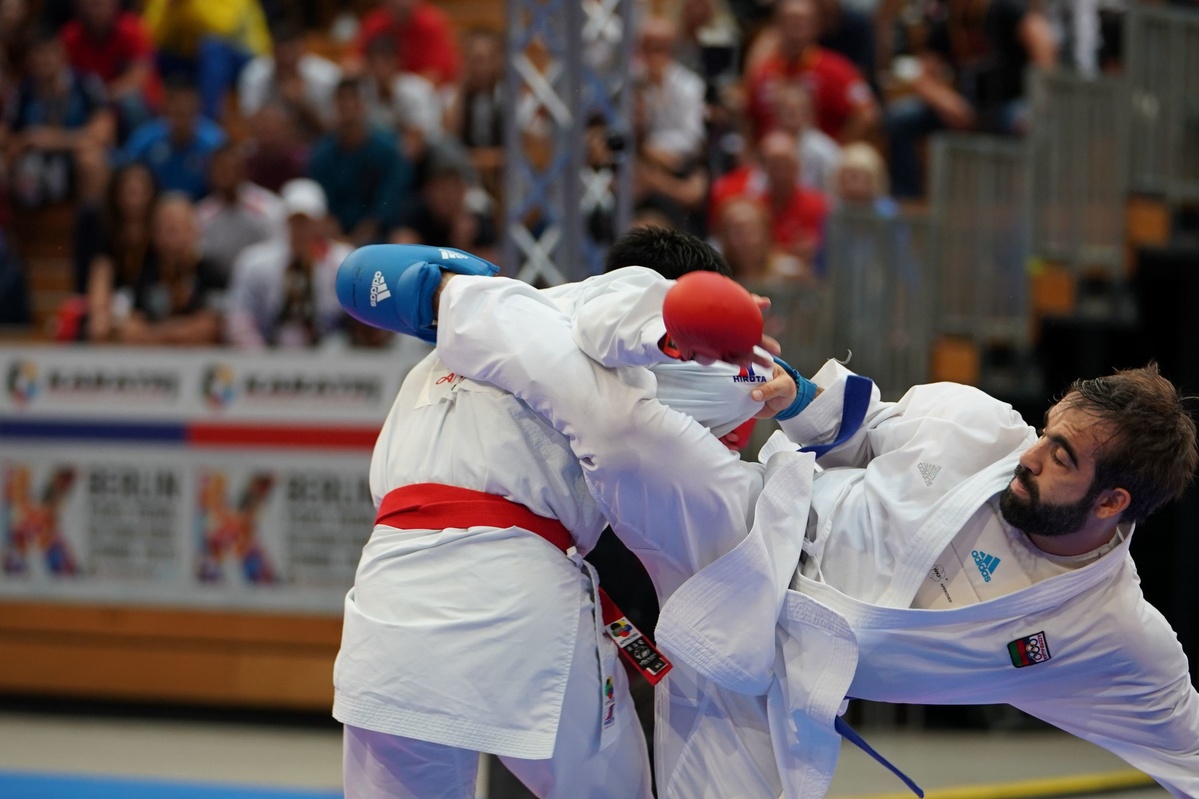 In Moscow, Rafael Aghayev came to seek a gold medal and he did it. Like him, Terliuga, Zaretska, Arkania, Poorshab, Da Costa, Kiyuna and Shimizu, the others bosess of their category, win the title. The suprise came from Zaytseva in +68kg.
By Florian Fournier / Photos : Kphotos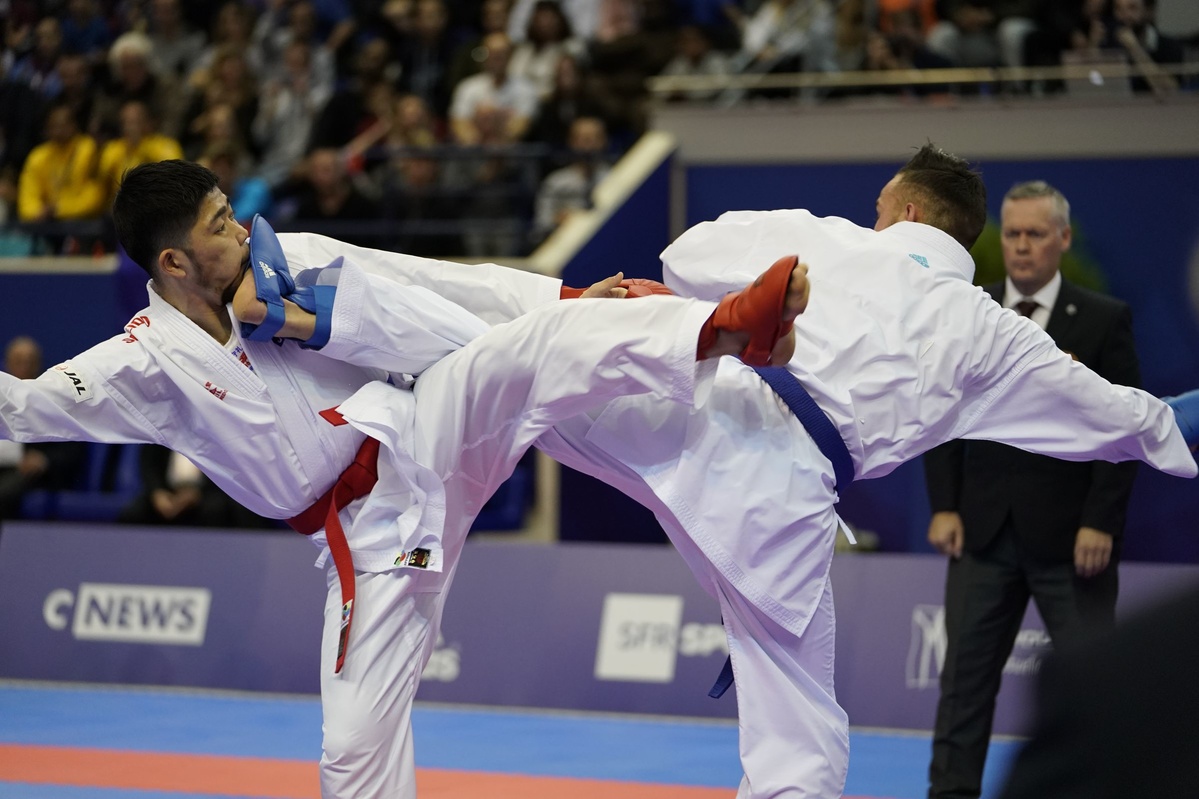 Since February 21, 2019, the disaster has settled in the spans of Karate. Even before partying, everyone has a hangover. Karatekas will see Tokyo and die. Paris, it's over. But is it definitely done ? Have the hopes to see the Olympics 2024 completely gone ? The reason would say yes. The heart, which has its reasons, pushes to think that the 2024 Olympics doesn't yet belong to history for Karate.
Between action and resignation, space remains for redemption. It will be a way of the cross with sharp thorns, where the sacred union is not a choice but an obligation. But the path of hope remains open. The facts, the examples of Judo and Taekwondo, the interviews of the French federation leaders, Francis Didier and Dominique Charré... Actions carried out and reasons to hope, or not...
By Ludovic Mauchien
Photo : LM / Kphotos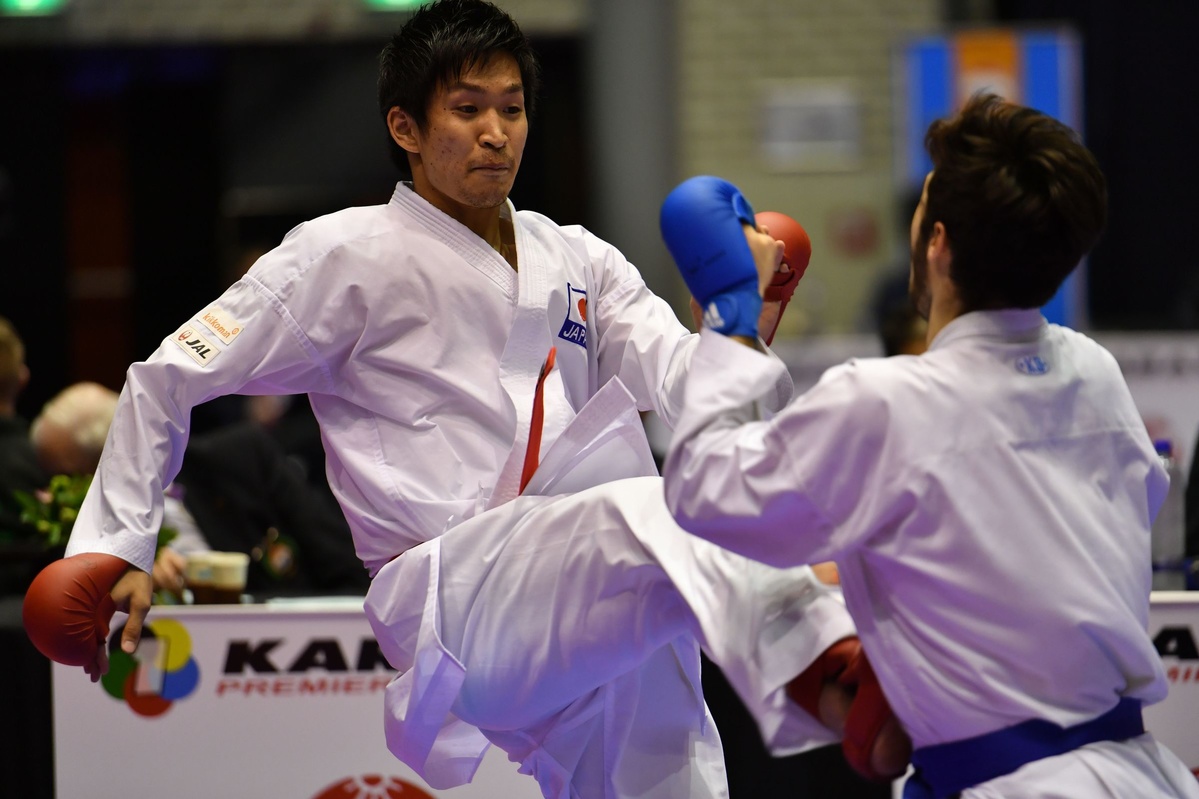 After a second day of competition in Moscow, the boss are in the place. Ryutaro Araga, Sajad Ganjzadeh, Ryo Kiyuna, Damian Quintero, Irina Zaretska and Ayumi Uekusa reached the final.
By Florian Fournier / Photos : Kphotos