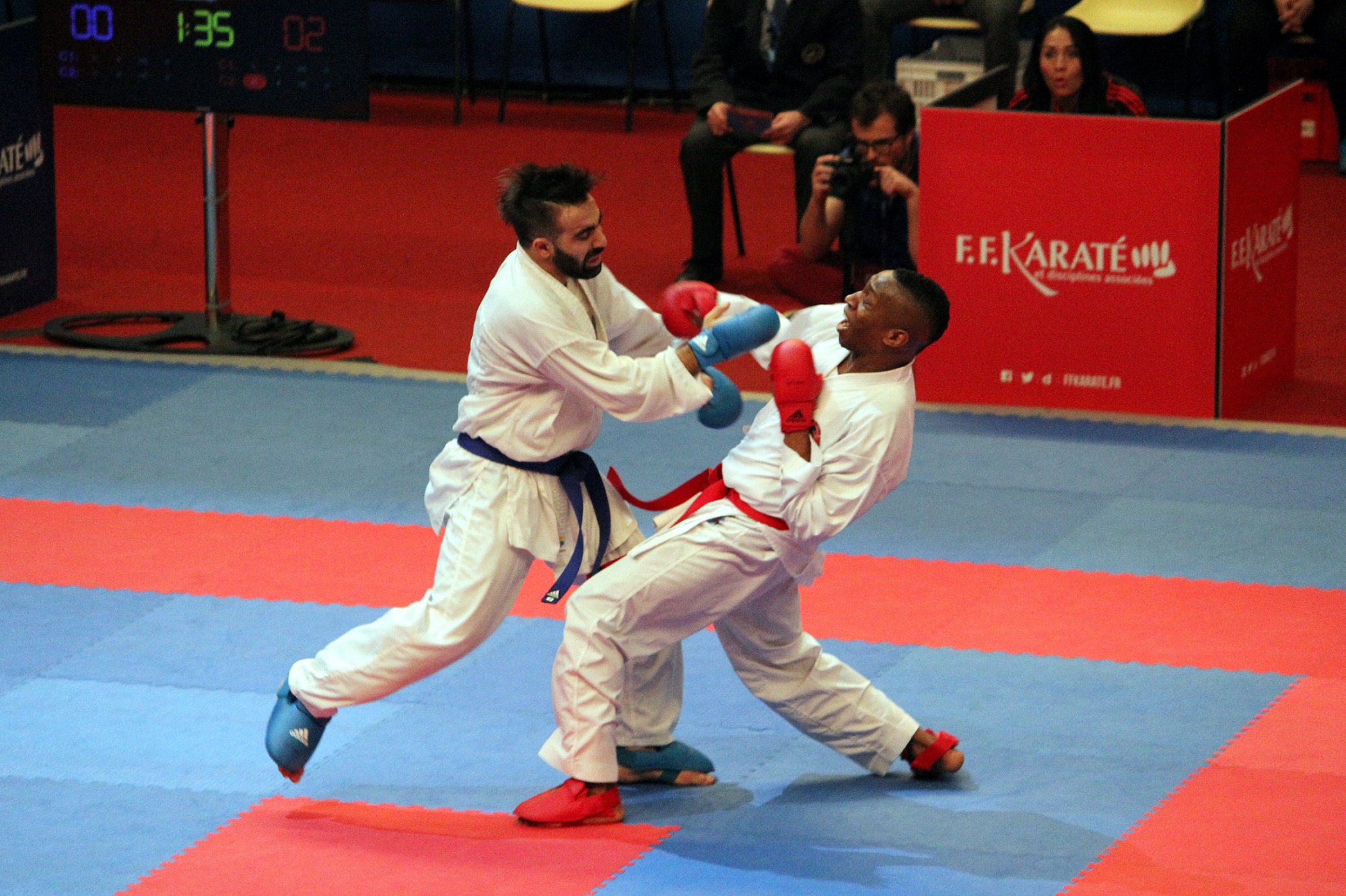 On Sunday, he will fight for the 3rd time in the pit of Karate Combat against Greece's Gidakos. But first, Davy Dona « the Hurricane », European champion in 2003, tells us about his most memorable fight. It was at the 2016 Paris Open against Rafael Aghayev. That day, the Frenchman was disqualified for having knocked out the five-time World champion. This match will be his last in the WKF rules and will give birth to Karate Combat. History is on the move.
By Ludovic Mauchien
Photos : LM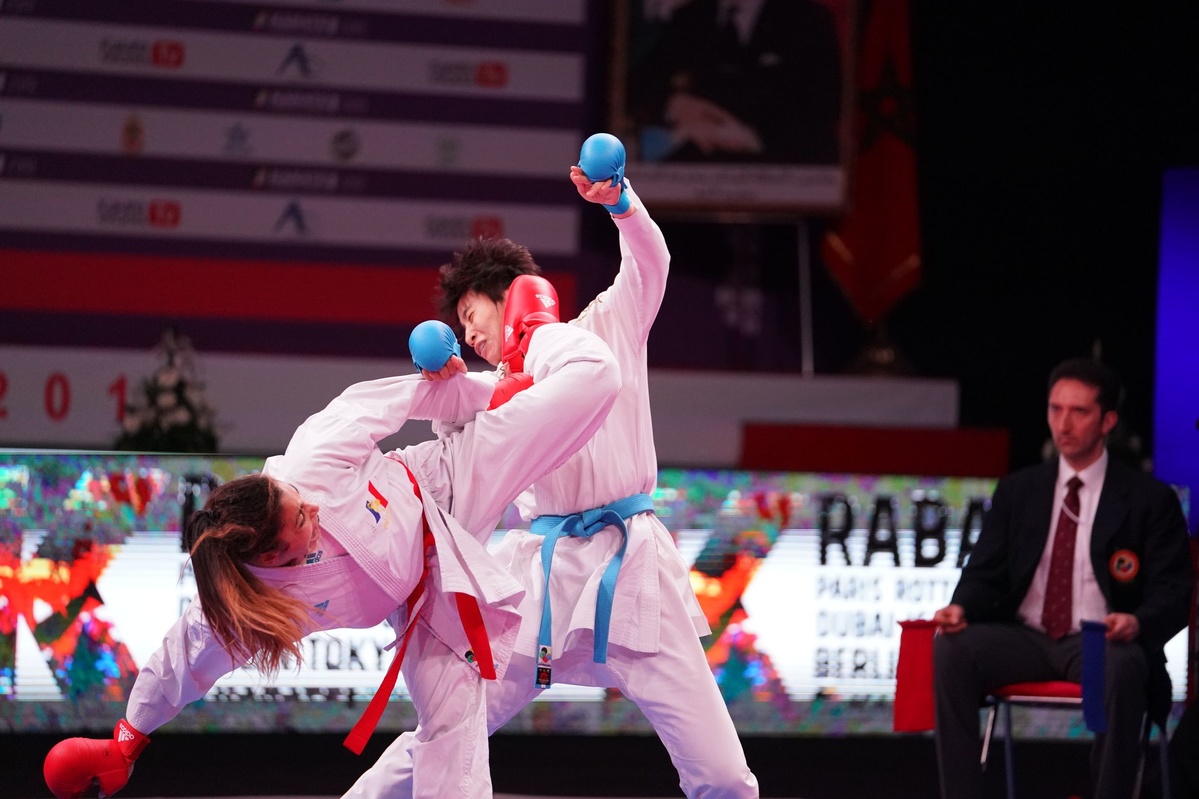 Two-times World team champion (2016 and 2018), France's Leila Heurtault, 25, of the Samourai 2000 Le Mans, is still in the race for the Olympic qualification. Very often in the foreground in international competitions, she remembers for us her victorious fight in 2018 at the Rabat 1er League (Morocco) against the world n°1, China's Xiaoyan Yin.
By Florian Fournier / Photos : Kphotos
From Chicago, home of three-time World champion Elisa Au, to Kuwait, where Driss El Mannani coaches, it is a time for resilience and humility. « I was tested positive to Covid19 and I lost friends. It has dramatically changed my outlook on the future », states Driss El Mannani, who is also worried about the athletes who « will not be as before at least until early 2022 ». Elisa Au, who came back to competition at 39, prefers to be positive. Her body was tired, it has get reset. She loves competing, she will do it one more year. « we have all bad days and, eventually, we will all come out of this. I am looking forward for that day ».
By Ludovic Mauchien
Photos : Kphotos
He trains hard to erase his weak points so he can be stronger in the world after. We do not change ! So is Luigi Busa. The current pandemic has affected the man but not the champion. The Sicilian legend is still hungry of success and gets prepared to make the show. He takes the opportunity to say hello to his karateka buddies whom he has not seen for a (too) long time.
By Ludovic Mauchien
Photo : Kphotos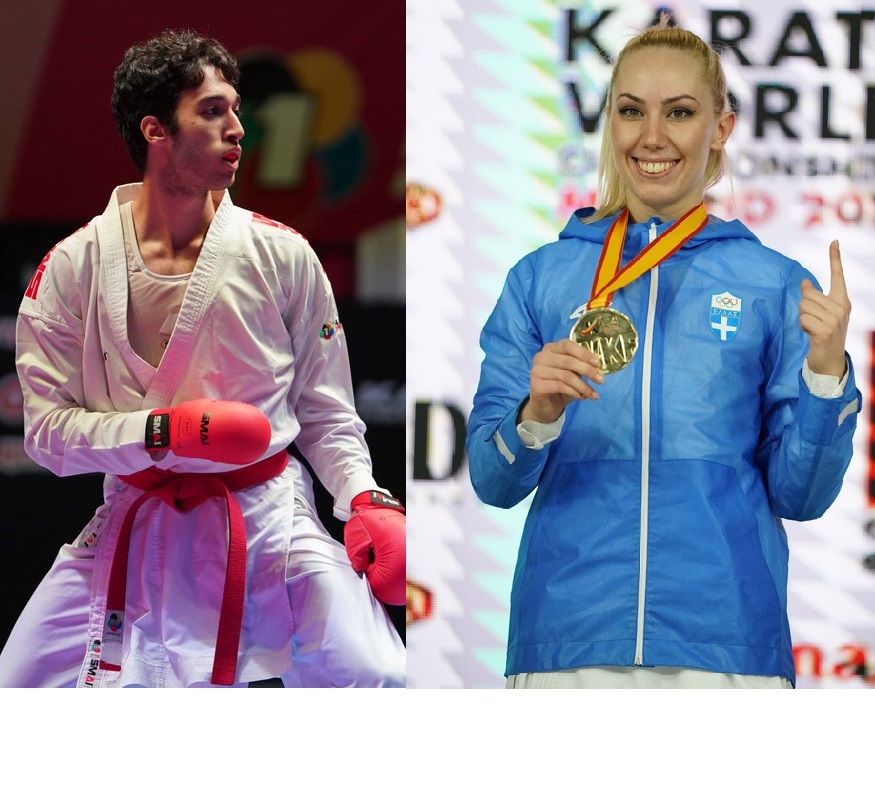 « It's like you start from zero » says the +68 kg World champion of Greece, Eleni Chatziliadou. « It has changed all of us and affected us badly in all our lives », comments Ali Elsawy, of Egypt, multiple African champion. But both champions are still getting ready for their Olympic dreams. Their mindset their look for the future, the way they have changed since the beginning of Covid-19 pandemic. They tell us how they feel whereas they should have been in Dubai for the 25th World championships.
By Ludovic Mauchien
Photos : Kphotos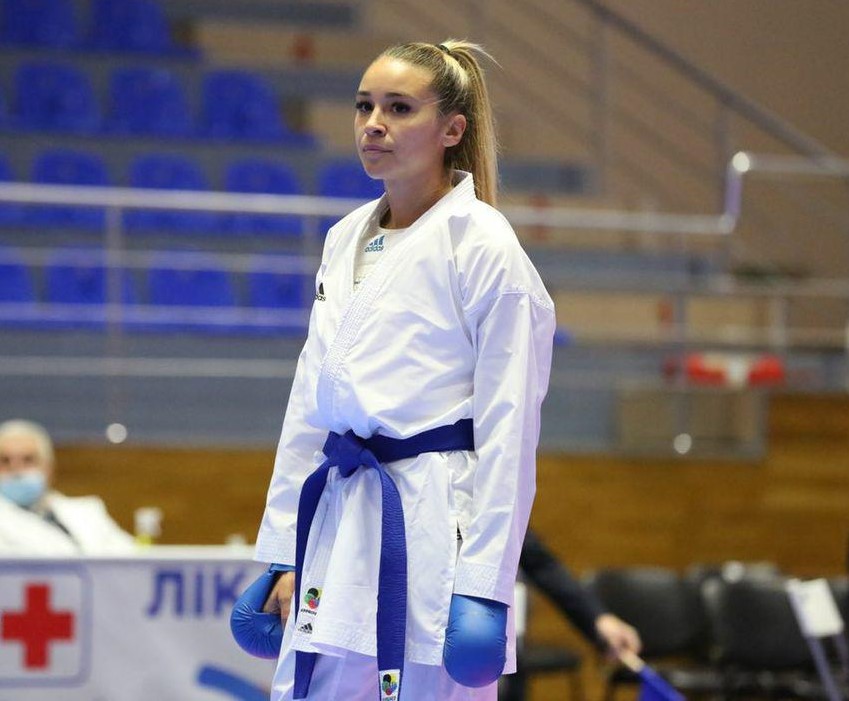 How are they doing ? How do they see their future ? How do they live the present, mentally, physically, financially ? Has 9 months without competition changed their priority, their outlook on life, their life ? While the 25th World championships should have started yesterday in Dubai (November 18-22), we have got news from our champions around the world. As the week progresses, Elisa Au, El Mannani, Elsawy, Chatziliadou, Busa… will tell about their « new » life. Today, the -55 kg World n°1 Anzhelica Terliuga...
By Ludovic Mauchien
Photo : DR