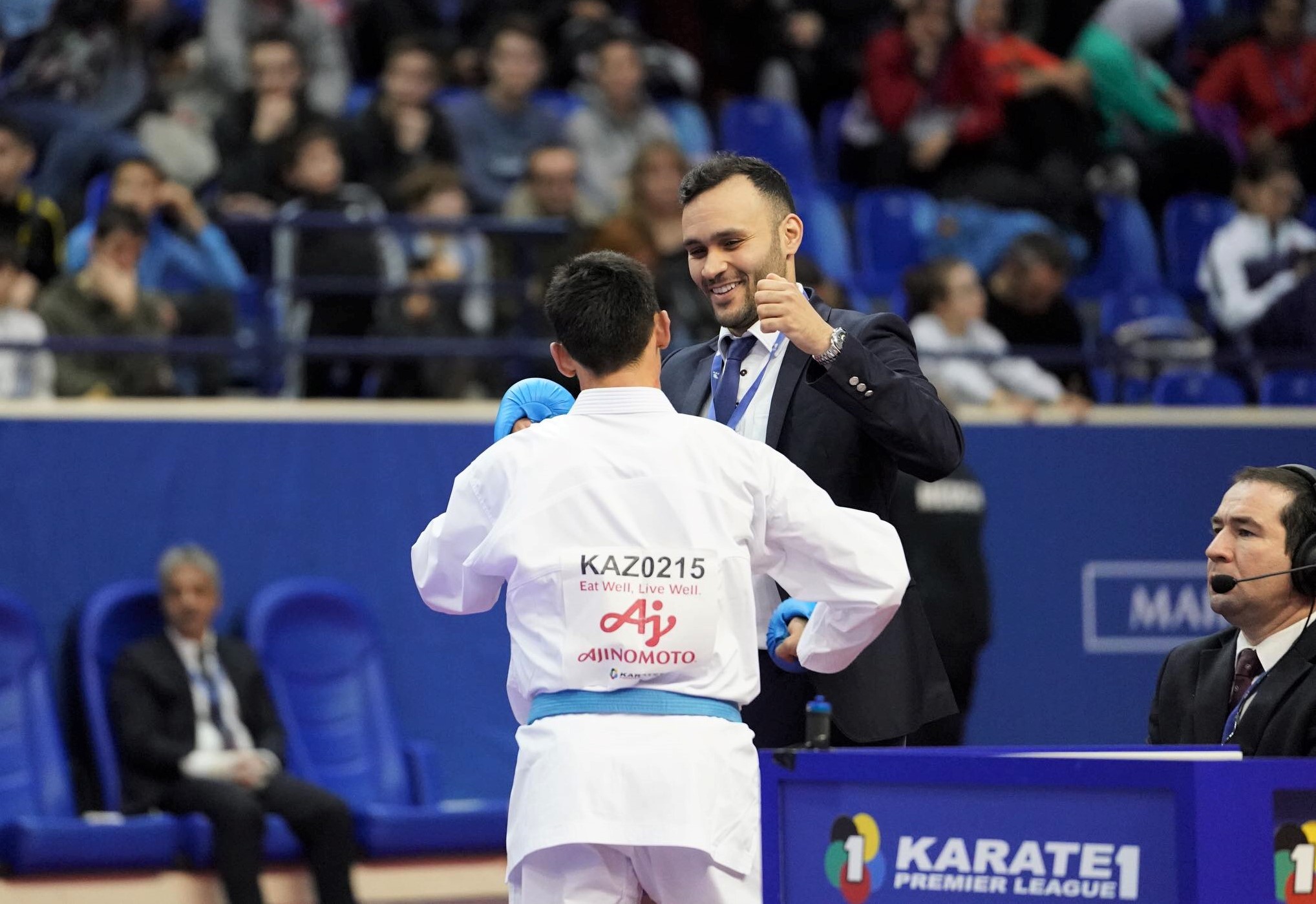 He was trained by his father, was in the French national team, then coach in Thailand (2013-2015) and Indonesia (2015-2017). The helping results, he is contacted by Kazakhstan. In two years, Tareq Abdesselem helped make it one of the world's leading karate nations. At 32, the French became one of the coaches in sight on the international circuit. Who better than him to present us this new karate stronghold before the 16th Asian championships in Tashkent, Uzbekistan (July 19-21) ?
By Ludovic Mauchien
Photos : DR
Egypt's Giana Lotfy became for the third time African champion in Botswana at the continental championships played July 12-14 and part of the Olympic ranking. In the Nations standings, Morocco finished first with 9 medals including 6 in gold, ahead of Egypt (4, 4, 3) and Tunisia. In all age categories, Egypt is ahead of Morocco.
By Florian Fournier
Photos / Kphotos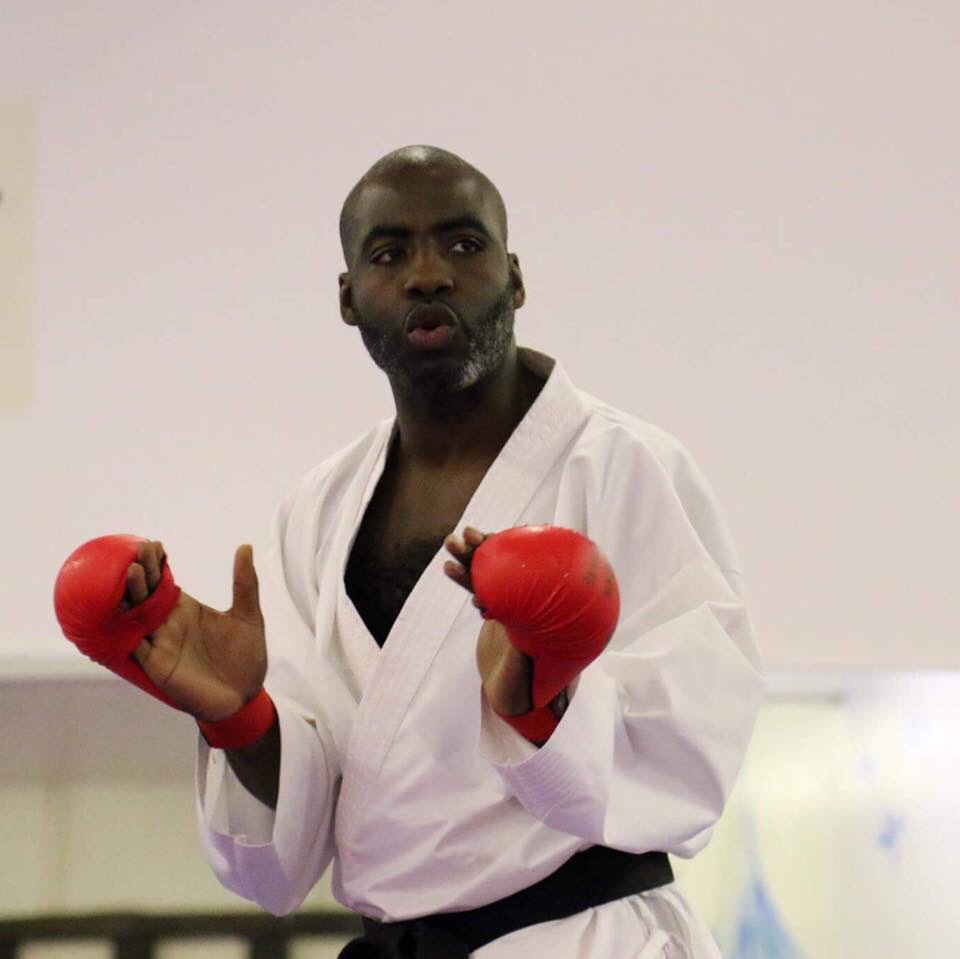 Head coach of Senegal, technical director of Besançon (France), social actor of the city in the helping of young people, Fode Ndao is a man of land and a karateka who fights to develop his discipline. Present in Botswana for the African Championships (July 12-14), he evokes the current state of karate on the African continent.
By Florian Fournier
Photos : D.R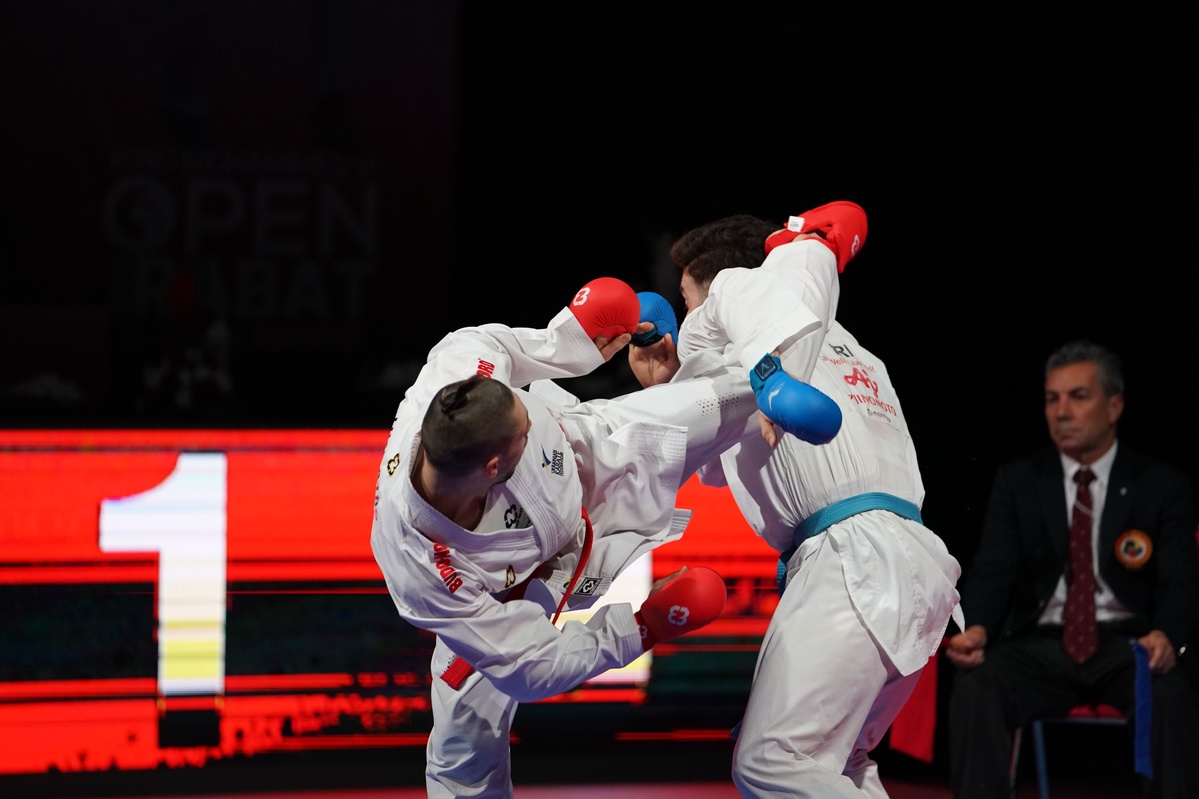 Horuna vs Aghayev. Everyone was hoping for this fight on the 2nd day of the European Games in Minsk. Done ! The two men, respectively World n°2 and n°1, met in the final. This time, the Ukrainian won the gold (4-0), as did Plank, Kalnins, Serogina, Goronova, Maresca in their category.
By Florian Fournier
Photo / KPhotos
Last weekend, Stanislav Horuna won the gold medal at the European Games by beating the "King" Aghayev, his best enemy on the tatami, his best friend on the circuit. Neither their direct competition for the Olympic qualification, nor their Gold rush, tarnishes this friendship. The Ukrainian, who is currently experiencing the most prolific period of his career (one year to go to the Olympics...), talks about his friend "Rafa", his win in Minsk, the key to his success against Aghayev, built thanks to his loss in the European ½ final...
By Ludovic Mauchien
Photos : Kphotos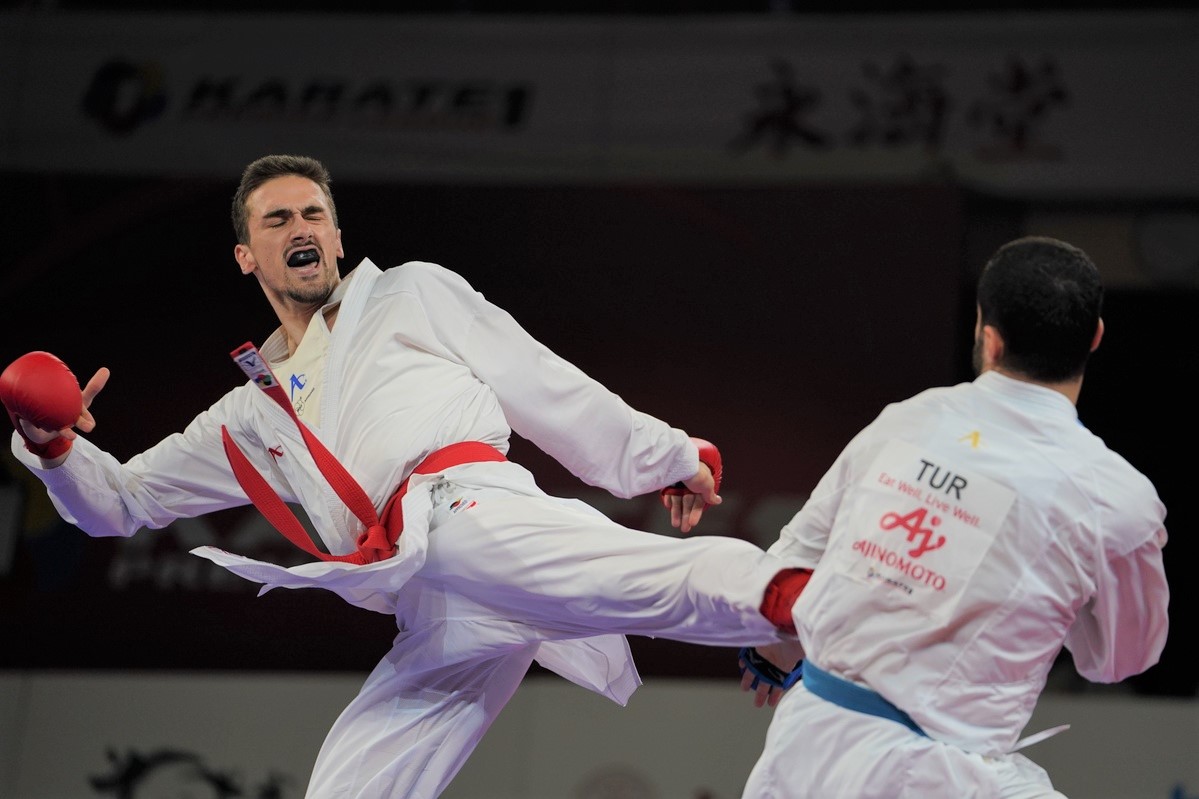 The world champion won against the World N°1, unbeaten for months. Ivan Kvesic won the European Games (June 29-30) by beating Ugur Aktas of Turkey (-84 kg). As happiness never comes alone, his twin brother, Andjelo, was also in the final (+84 kg). But he was dominated by Gurbanli (Aze). Italy's Silvia Semeraro (-68kg) won her first international title while Spain's Palacio Gonzalez keeps taking them in -68kg. In kata, the infernal Spanish duo struck again. Sanchez Jaime and Quintero win the European Games for the second time.
By Ludovic Mauchien
Photo : Kphotos