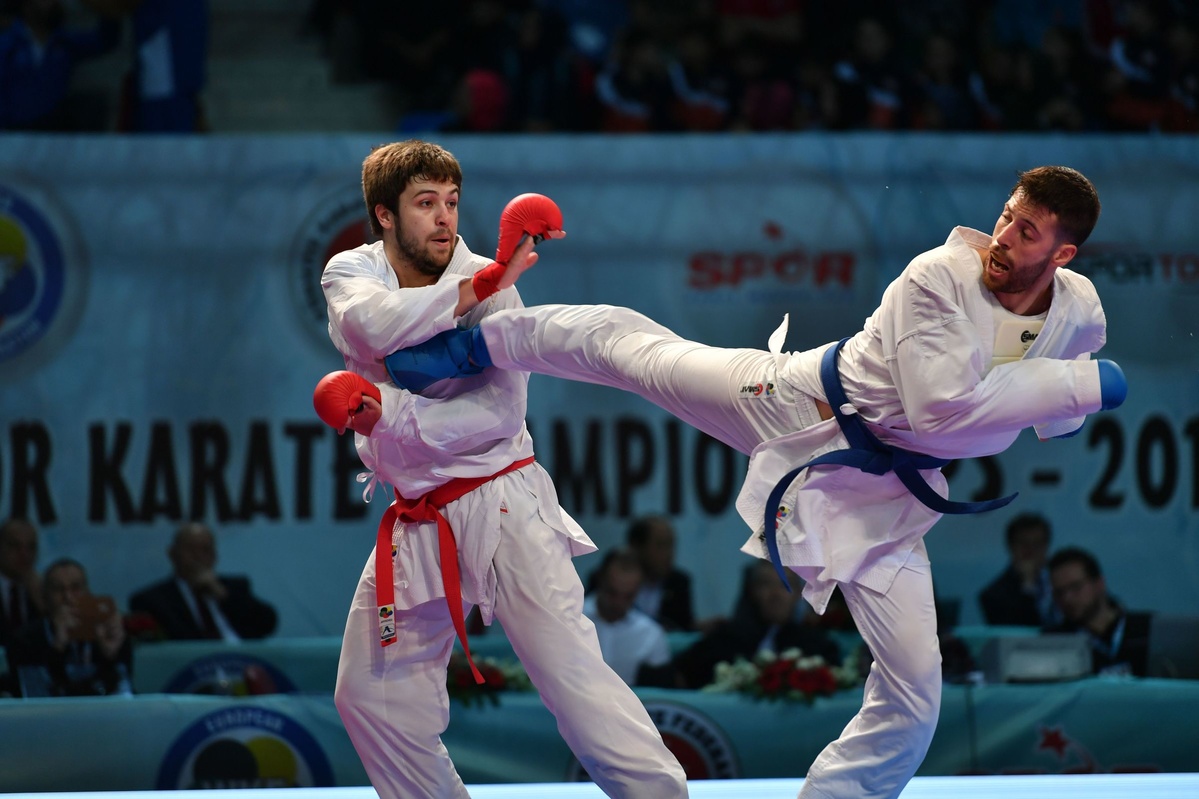 His 1st World championships, he lived them in... 2005 (not 2015, you read well !). Thus, he was still cadet. 15 years later, he collected 8 medals at the Senior European championships (2 gold, 4 silver, 2 bronze), the last in 2016. At 30, Greece's Georgios Tzanos (-84 kg) has also experienced different Karates. He who swears first through the basics, the ones that allowed him to score spectacular kicks over and over again, he regrets the evolution of the rules that has led to favor speed over technique. In this 1st of the 3 episodes of the interview we had with him, he talks to us about yesterday and today's Karate, his vision of (martial) art, his life as a champion who must work to assume his daily life and his expenses, his worried concern about the future of Karate...
By Ludovic Mauchien
Photo : Kphotos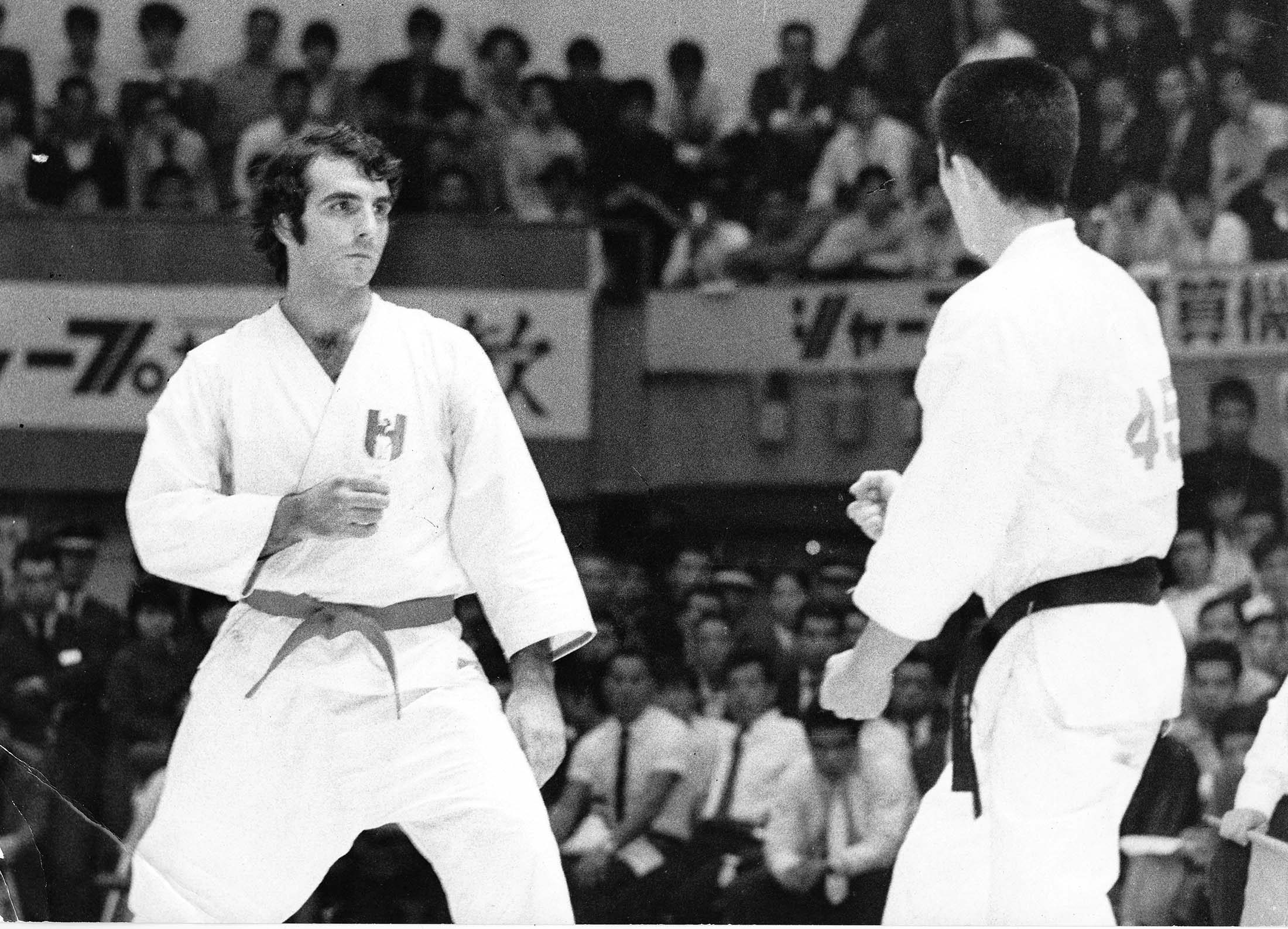 In 200 days, on August 6, 2020, the 1st Olympic Games in Karate history will open, 50 years after the 1st World championships. An event that is well worth a retro from Tokyo to Tokyo, from 1970 to 2020. 5 decades rich in great exploits, incredible human adventures, punk fights... The 1st World championships in Japan and France, the Dutch school of the 70s, the English armada of the 80s and 90s, the French squad of the 90s and 2000s, Valera, Pinda, Van Mourik, Egea, Otto, Milon, Aghayev, Busa… Each week, we will tell you a story that has contributed to write the great history of sports Karate. Episode 1 / the 1st Worlds in Japan : the "Nippon connection"
By Ludovic Mauchien
Photos : DR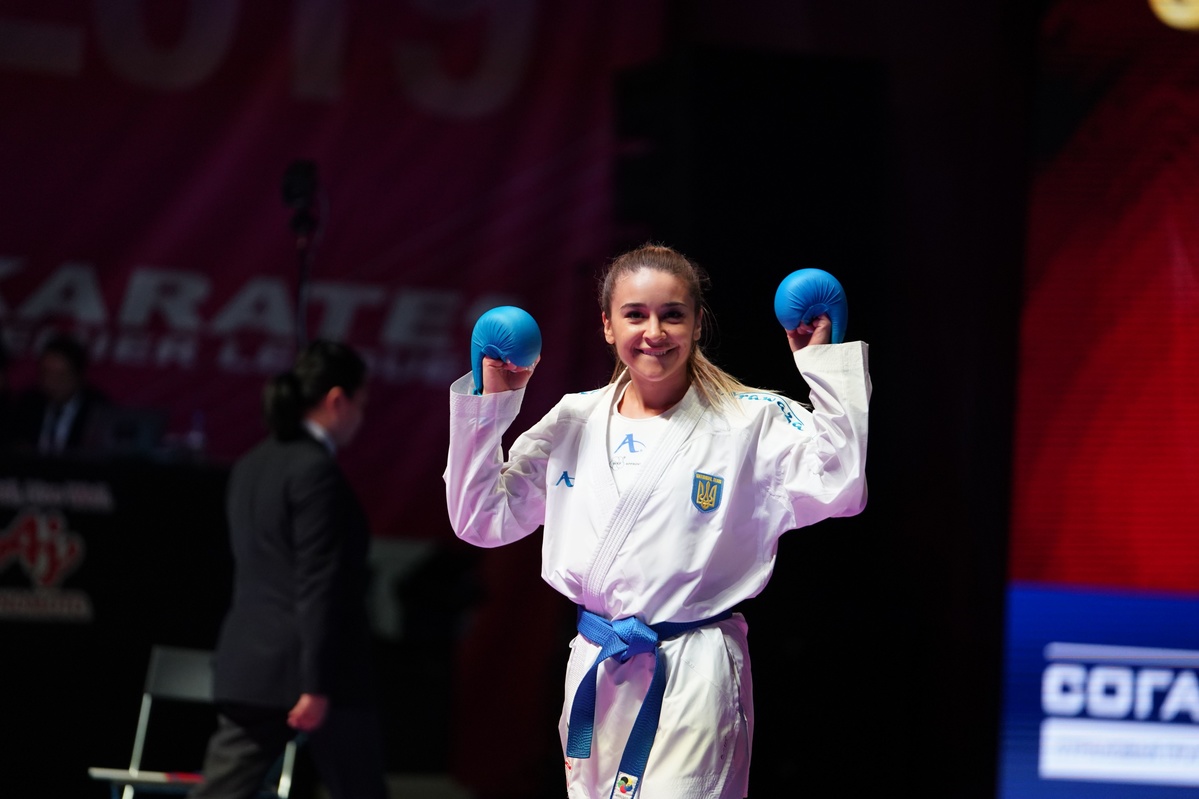 With the absence of several national teams, including France and Japan, this SeriesA Santiago (January 10-12) saw the 1st success on the circuit for Alpysbay (-60 kg), Assadilov finishing 3rd, the comeback to top level of Cardin (finalist in -61 kg) and Uygur (-67 kg), who signs his 1st win since 2018. Note the wins in finals of Semeraro (-68 kg) and Alipourkeshka (-61 kg) against world champions Zaretska and Prekovic. For their part, Ozcelik (-50 kg) and Terliuga (-55 kg) continue their momentum with a new success. Poorshab and Ganjzadeh both won, which means a status quo in the Olympic race for the Iranians. All the results.
By Ludovic Mauchien
Photo: Kphotos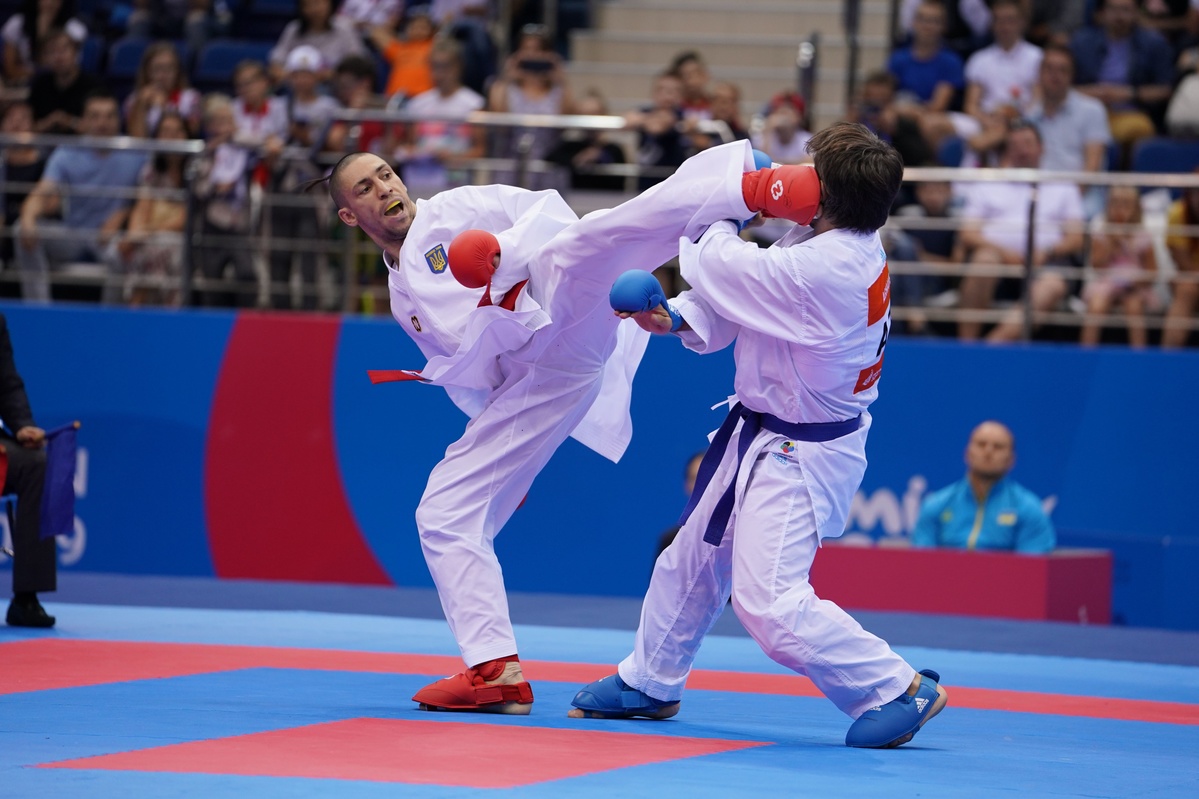 His answers look like his Karate, incisive, clever, thoughtful and alive. Gichin Funakoshi or Mas. Oyama ? Rafaël Aghayev or Luigi Busa ? Kihon or Kata ? Kizami or Gyaku ?... Ukraine's Stanislav Horuna, 4-time European medalist and 3rd in the 2014 Worlds, played the interview game "Hajime !"…
By Ludovic Mauchien
Photos : Kphotos / DR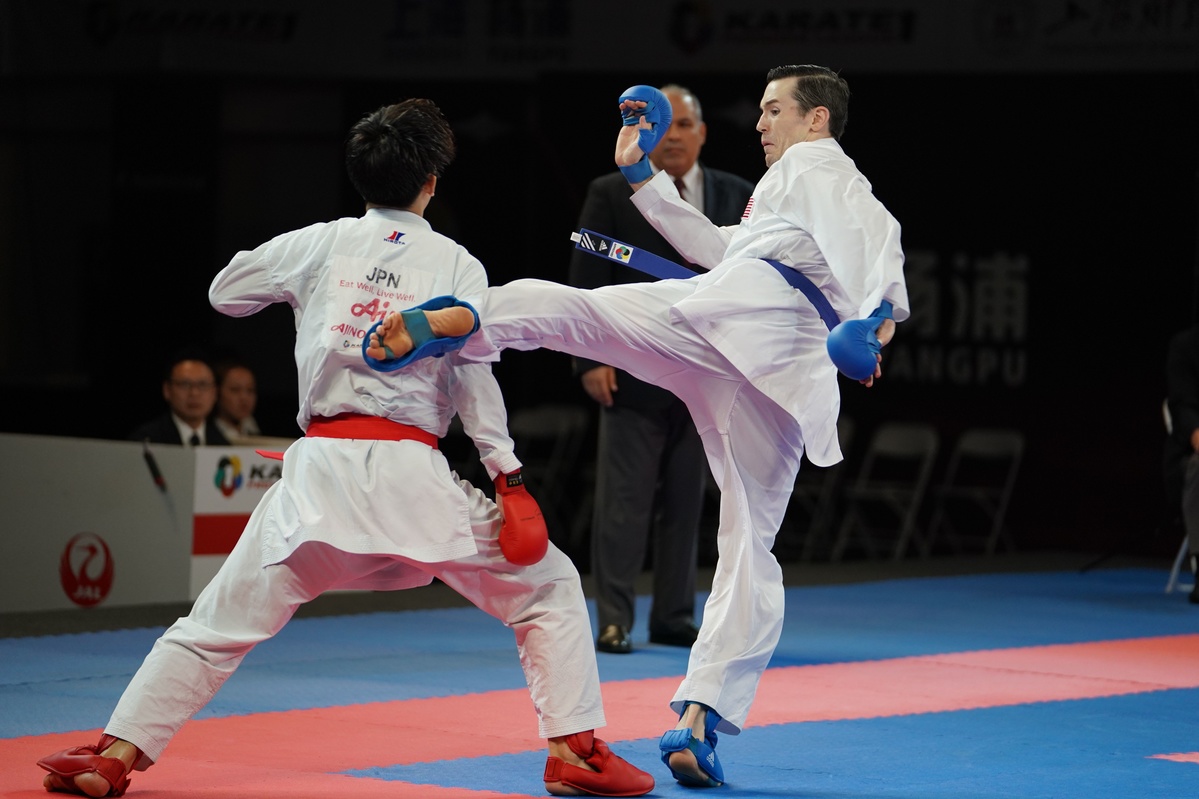 Almost all the top fighters are engaged in this 1st competition of the year 2020 which launches the last sprint towards Tokyo, whose 1st verdict will fall on April 6. To be watched in particular, the very close duels for the qualification between US Thomas Scott and Ukraine's Stanislav Horuna, as well as that between the two Iranians Zabiollah Poorshab and Sajad Ganjzadeh.
By Ludovic Mauchien
Photo : Kphotos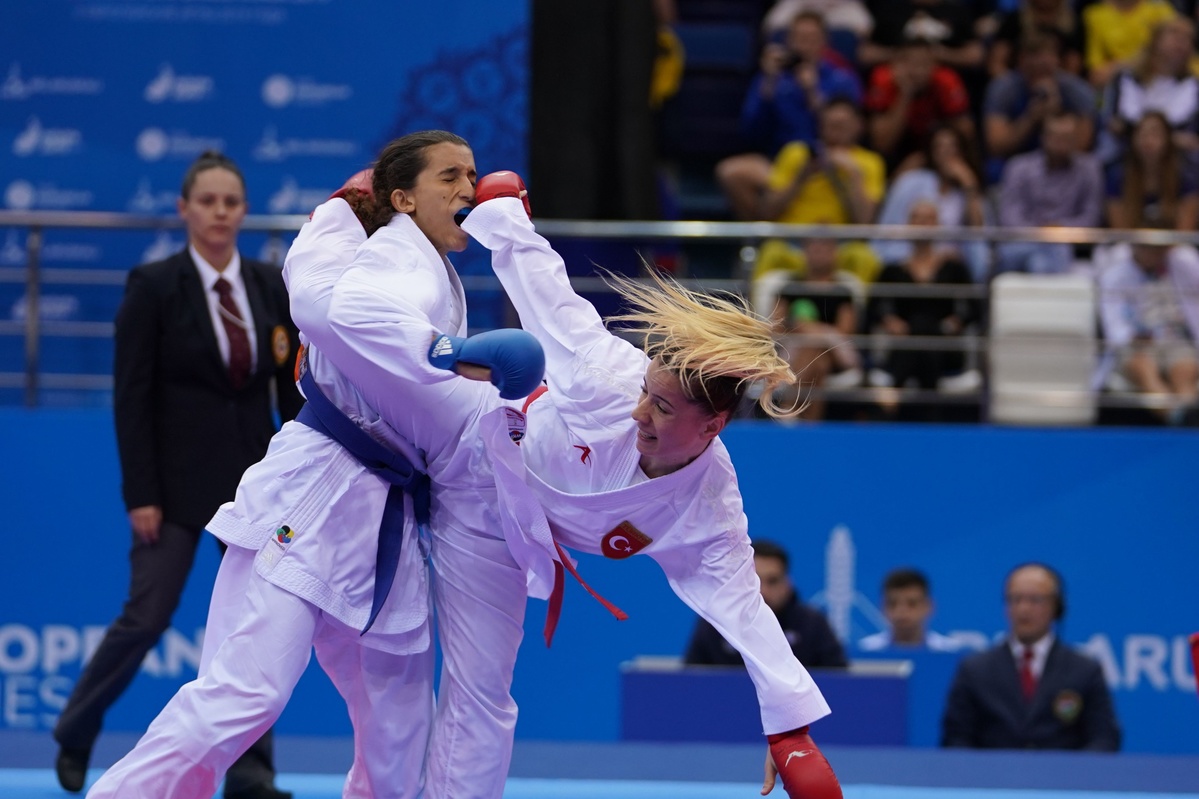 12 competitions, 10 podiums, 6 wins ! Finally, the year 2019 would have looked like the previous ones for Serap Ozcelik, At 31 years old, the 2014 World champion (3rd in 2012 and 2018) and 4 times European champion, may never even have seemed so strong. World n°1 in -50 kg, Olympic n°1 in -55 kg, ahead of Terliuga, the Turkish champion appears as a great pretendant for a medal at the Tokyo Olympics. She answered the Hajime ! interview. Aghayev, Busa, Miyahara, Recchia, Ura Mawashi…
By Ludovic Mauchien
Photo : Kphotos