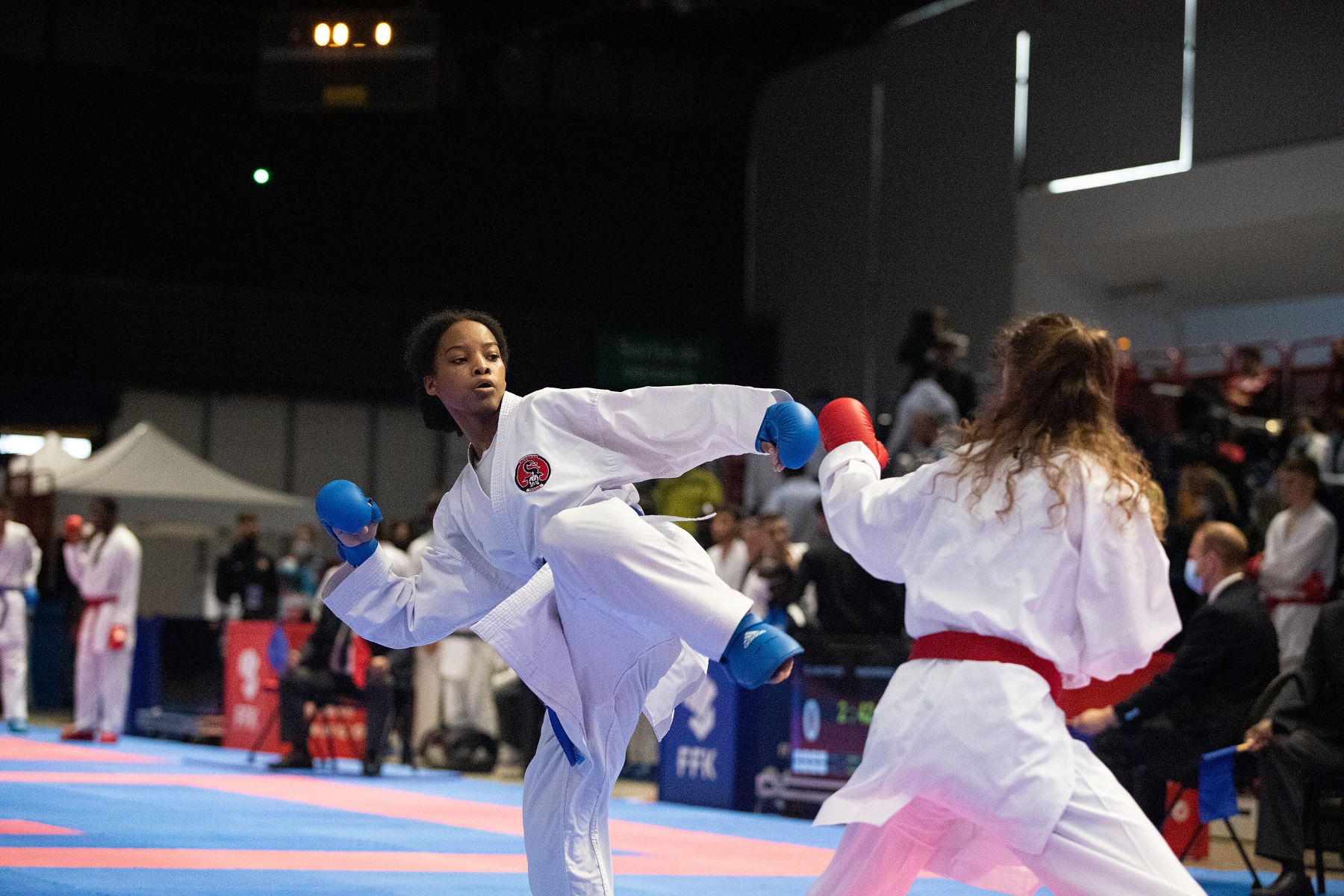 Les 49e Championnats d'Europe cadets-juniors-U21 commencent aujourd'hui à Prague. 1084 athlètes de 48 pays sont attendus dans la capitale tchèque jusqu'à dimanche. L'an passé, la Turquie avait largement dominé l'édition avec 17 médailles dont 9 en or. La France avait remporté 9 médailles dont 2 en or, Hairiss Hierso en cadet et Raybak Abdesselem en espoir. Ce dernier tentera le doublé à Prague.
Photo : Nicolas Leport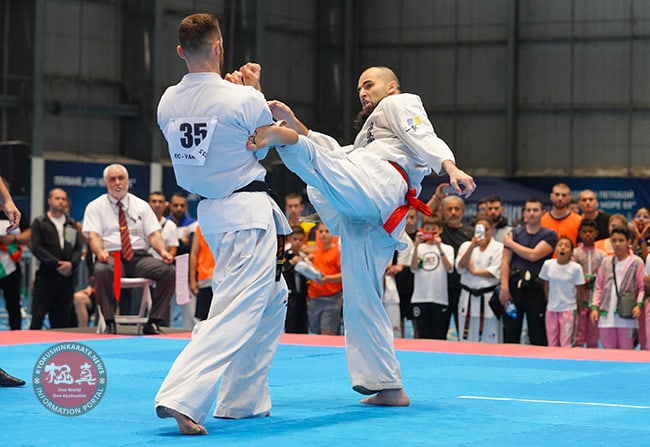 Antonio Tusseau (+90 kg), en dominant le Polonais Sypien en finale, et Shainez Elhaimour (-65 kg) sont à nouveau devenus champions d'Europe samedi à Varna (Bulgarie) à l'occasion des 35e Championnats d'Europe par catégorie de poids IKO disputés, rappelons-le, sans les Russes.Tous les résultats + des vidéos des combats
Par Ludovic Mauchien
Photo : IKO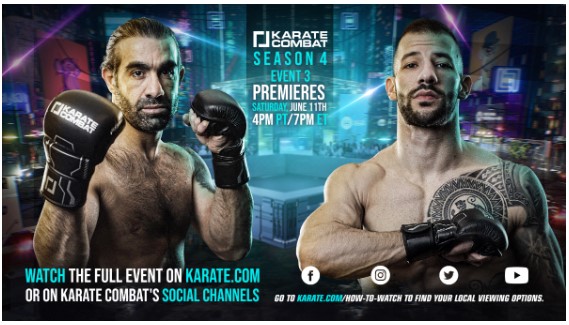 2 weeks after the WKF European championships, on June 11th, the world star Rafael Aghayev won his 2nd fight in Karate Combat. Opposed to Hungarian Zsolt Habda, Rafael Aghayev won by referees' unanimous decision. Dominating the whole fight, Aghayev didn't hesitate to take down his opponent on the floor and strike him. The only fright suffered by Aghayev is the finger in the eye received in the middle of combat. The vice Olympic champion remains unbeaten in Karate Combat with 2 wins.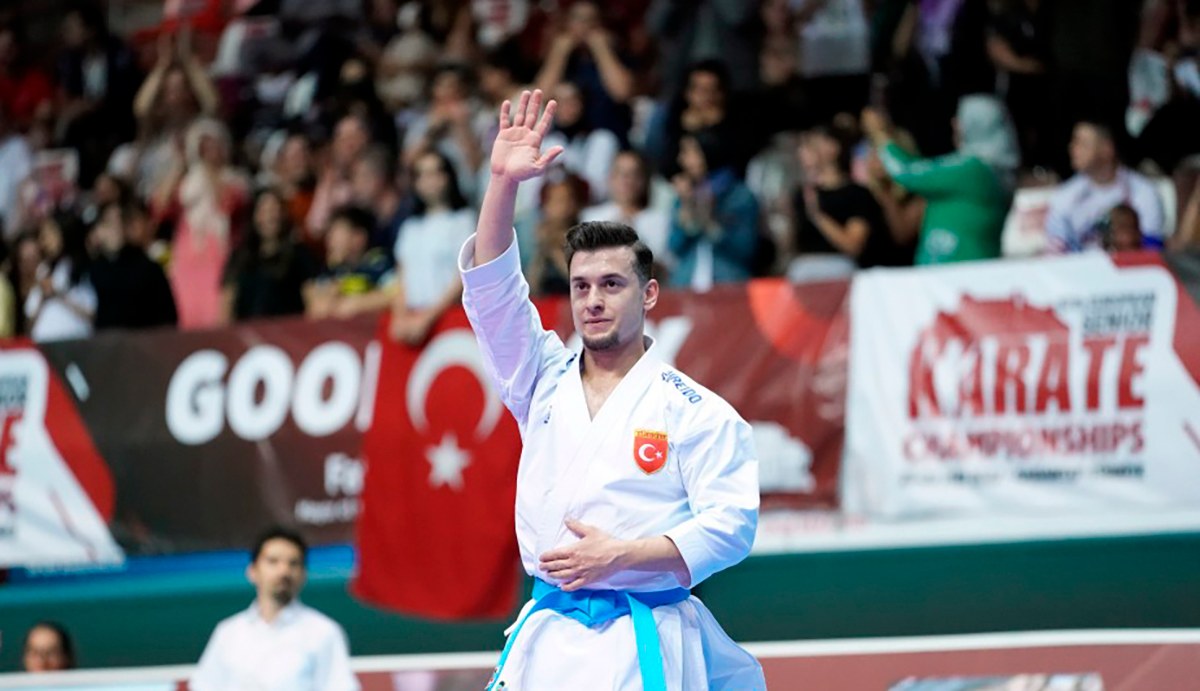 With 7 gold medals, 1 silver and 1 bronze, Turkey has largely dominated "its" European championships in Gaziantep which ended today with the last team finals. France won in men's Kumite over Aghayev's Azerabaijan. In Kata, the Italians and the Turks of Sofuoglu, who won a second European title after the individual yesterday, won gold.
By Florian Fournier
Photos : WKF
In Curacao, the XXXVe Panams hold all thier promises. The legends like Brose, Scott or Kokumai win their 7, 6 and 7 continental titles. The young generation like Salazar and Torres Gutierrez confirm the hopes placed in them.
By Florian Fournier
Photos : D.R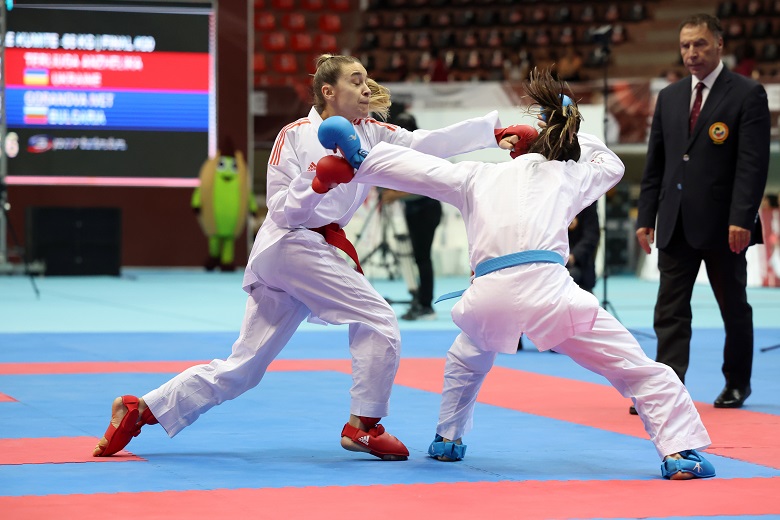 In this day of finals in Gaziantep, Anzhelika Terliuga wins her 2nd title after 2018. For the Ukrainian, this is more than a simple win.
This day have been also marked by the Turkish domination. With 6 titles, it's a very good day for the Turkish karate. Other fact of the day, the final of +84kg between Kvesic and Costa. This fight was fabulous.
By Florian Fournier
Photos : Denis Boulanger