Karate Combat / Dona, Mina and Atamov winners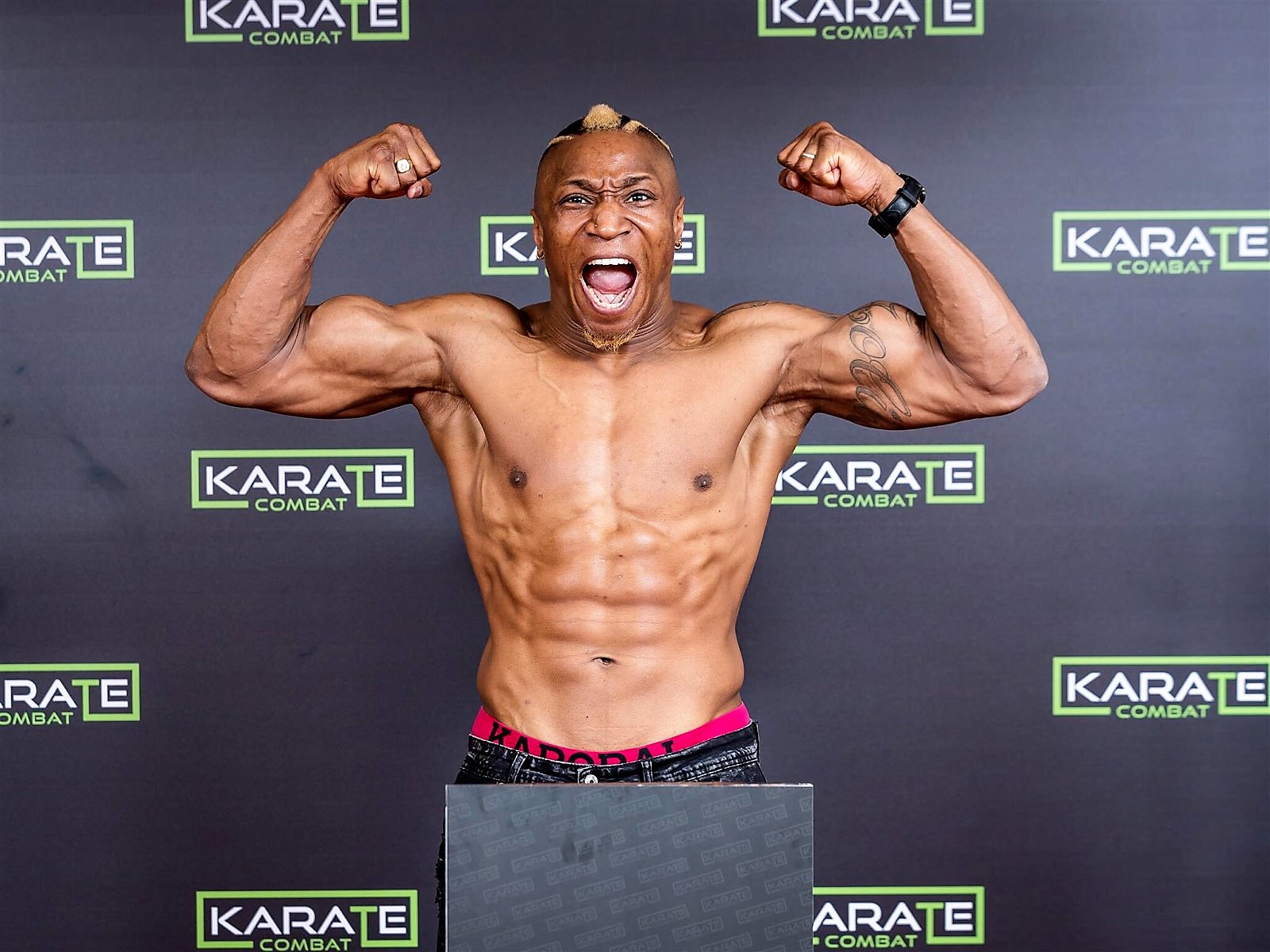 Davy Dona won by TKO against Greece's Gidakos in episode 10 of Karate Combat which broadcasted last night. Franklin Mina (Ecuador) won again in the pit against Belgium's Bryan Van Waesberghe by split decision while Azerbaijan's Shahin Atamov wins by KO against Spain's Igor De Castaneda.
By Ludovic Mauchien / Photo : DR
---
Season 2, Episode 10. Karate Combat is in full swing. Yesterday, December 6, three fights were scheduled in the pit. In 75 kg, France's Davy Dona not only made the show but he recorded his 1st win in 3 fights (he had injured his leg in his 2nd appearance). Opposed to Greece's Gidakos (1-1), the French Hurricane had to wait for the 3rd round to gain the upper hand on his opponent thanks to a sequence of left hook to the temple / right uppercut to the chin, sending his opponent to the mat.
The other two fights of the evening took place in 84 kg. Ecuadorian warrior Franklin Mina (2-1) won the first two rounds before being awarded the victory by split decision against Belgium's Bryan Van Waesberghe. Shahin Atamov, for his part, having won the first round against Spain's Igor De Castaneda, found the opening in the second. Following a Ushiro, the Azerbaijani countered with a straight right hand that knocked his opponent out.
To watch the fights : https://www.youtube.com/watch?v=4nfosXAzl4c
Tags