My best fight / Amir Mehdizadeh : « he was leading 3 to 1. I didn't have any doubt »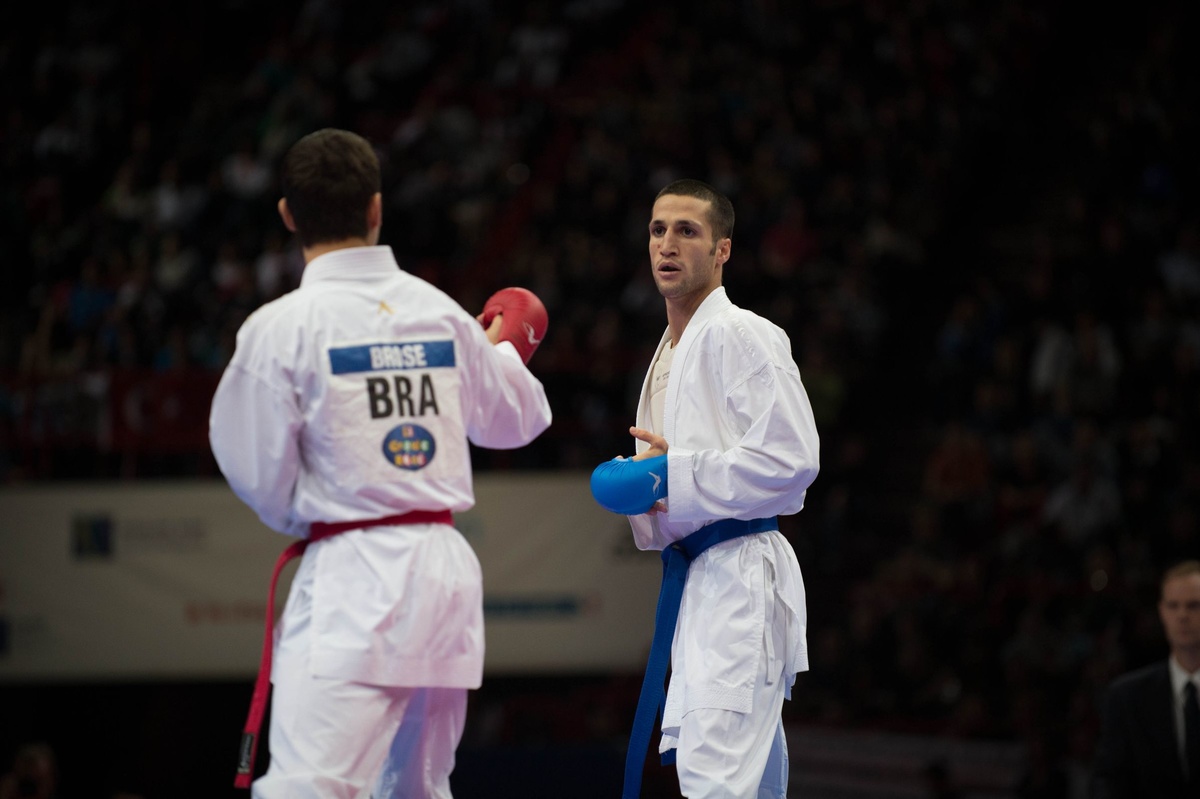 He had never participated in a World championship before. For his first shot in Paris in 2012, Iran's Amir Mehdizadeh became the -60 kg World champion by beating the defending champion, Brazil's Douglas Brose. Performance which he will repeat in 2016. He tells us about his « best fight ».
Par Ludovic Mauchien / Photo : Kphotos
---
« My best fight is my final of the World championships in 2012 against Douglas Brose. Because he is one the best Karatekas in the -60 kg category. That fight is very special for me because it was my 1st World championship ever. It was very difficult but I had a good training before. And I felt, I even knew that I could win. Finally, I was in the final and I fought against the running World champion. I was so motivated to beat him.
Before the tournament, I made a great work of mental imagery and, among other things, I imagined fighting against him. I also watched all his fights. Thanks to my mental work, When I faced him, I was very confident because I knew his tactics and his techniques. I had prepared something special to fight him because I knew he was the World champion and won many tournaments.
During the fight, I scored first with a Gyaku Tsuki. Then, Douglas scored 3 times with Kizami Tsuki and he was leading 3 to 1. I didn't have any doubt. I told myself that it didn't matter because I knew I had the abilities to score points. I thought : « just keep going ». I believed in it. You know, sometimes, you should believe in your abilities, your technique, your tactics. It happens that athletes don't. I then scored twice with 2 kizami tsuki. We ended at 3-3 and the referees gave me the decision.
My strategy was to attack, as always. Against Douglas, I made many attacks. I put him under pressure and attack, attack, attack. Thanks of that, the referees gave me all the flags. I was World champion ! At that moment, I was the happiest man in the world. I listened to the crowd applauding me. It was amazing ! When you reach your goal, that's amazing. I wanted to be World champion since my childhood ».
Tags