Madrid 2018 / Stanislav Horuna : « Fights has become much more intensive »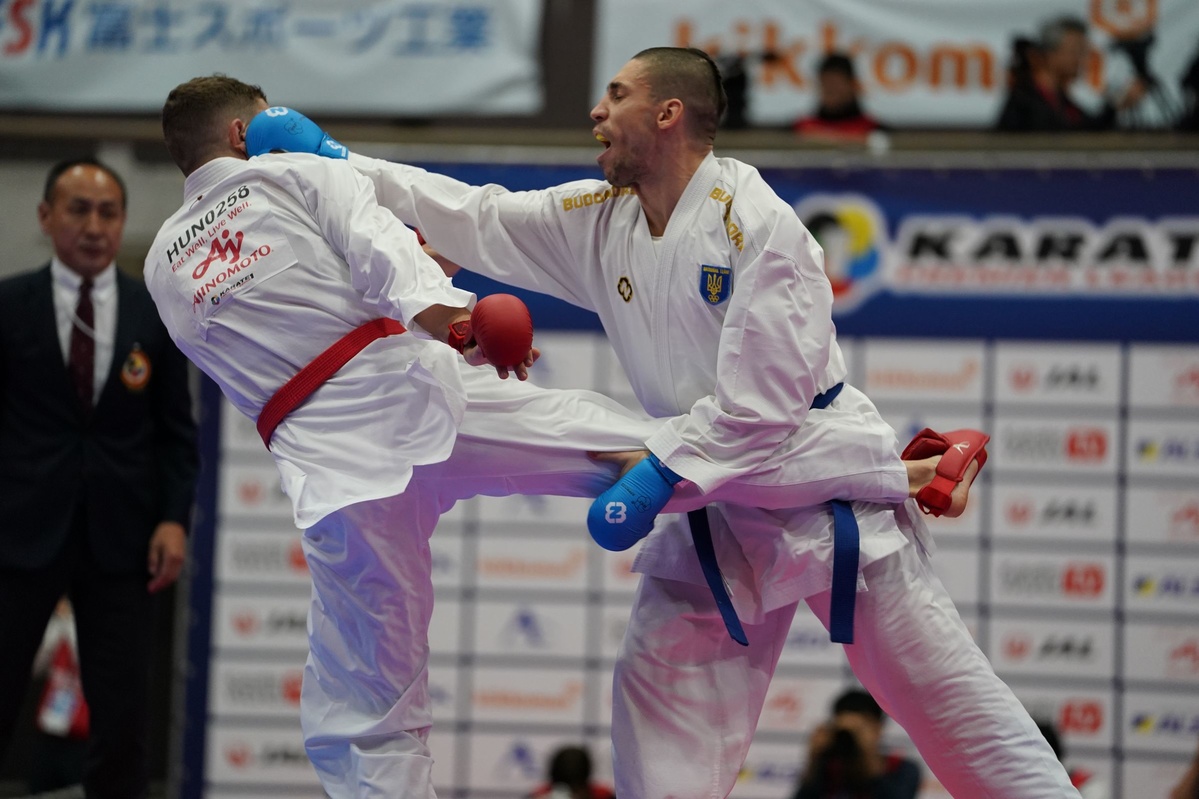 World n°1, Stanislav Horuna, 29, is one of the pillars of the -75 kg « Fabulous Five ». 3rd at the 2014 Worlds, winner of the 2017 World Games, he won his 3rd European medal last May (2nd in 2014 and 2017, 3rd in 2018) and his 7th success in K1 in Istanbul last June. ½ finalist in Tokyo, he is reaching a high pitch ahead of the World championships in Madrid (November 6-11)...
By Ludovic Mauchien / Photos : KPhotos
---
He knows it. He has a handicap. His daily life in Ukraine, shared between his job as a lawyer and the hazards of the moment, does not allow him to have a training equivalent to his direct opponents. Aghayev, Busa, Nishimura are only focused on Karate. But Stanislav Horuna deals with it, and rather well.
3rd in Paris and Dubai, winner in Guadalajara and Istanbul, 3rd at the European championships, he lives his best year since 2014, when he was silver medallist at the Europeans and... 3rd of the Worlds.
In Tokyo, for the last tournament before the World championships in Madrid (November 6-11), he got to the semi final before getting injured. It did not stop him from fighting but it deprived him of a 17th podium in Karate 1 (7 wins). There, he fell to Japan's Mori (2-0) and Hungary's Harspataki in the repechage (4-3). Stanislav Horuna has since recovered…
The season has been long and tiring. How do you feel ? How did you handle with that ?
I'm OK. The pressure is the same for all. I enjoy doing what I do !
Are you satisfied with your preparation ? What was its schedule ?
Not that much. In Tokyo, I got injured and my preparation has been interrupted a little bit. As always, I don't train enough for the result I wish to achieve.
What is your planning for the week before the World championships ?
We have training camp with national team and then together we move out to Madrid.
What is the most important for you at the Worlds : getting points for the Olympics or being World champion ?
Being World champion is a lot more important for me (even if I didn't get the qualification points for it).
What is your strongest wish, to be World champion or Olympic champion ?
Olympic champion. This is more symbolic and historical !
You gave a WKF seminar in the summer. How was it ? Do you like teaching ?
I enjoyed the time I spent in Umag, Croatia. Enjoyed seeing and speaking with many friends… I also enjoy sharing my experience with the younger athletes. But professional coaching is not for me, I don't have that much patience (he laughs).
How do you look back and analyse your performances in the last Premier Leagues ?
I finished my previous season too late… And I didn't have time to recover, rest and prepare for the following season. But nobody will move competitions on the later dates for me (he laughs). In Tokyo, I have performed much better… And in Madrid, I am sure that I will do much better !
Were you satisfied with your ½ final in Tokyo ?
Of course not. I got injured 5 minutes before the fight… That was terrible. I was finally in a good shape to show people a great fight, but as a result of injury, I could barely moved on tatami.
What do you fear the most thinking about the Worlds ?
Nothing.
Aghayev, Nishimura, Harspataki, Busa : which schools/styles do you prefer to fight ? Do you fight them differently ?
Of course, I fight them differently but, in general, nobody can cardinally change his way of working, change his style.
Do you have time to have hobbies ?
(He laughs) Of course ! Luckily, Karate competitions aren't held every weekend ! But it seems like things always converge to Karate (he laughs again).
Do you consider that Karate has changed a lot for the last 2 years, with the Olympics coming ?
I like the changes. Fights has become much more intensive and interesting. But still, many things should be corrected. Video reviews, for example, should be really… reviewed for the whole situation, not only to decide to give points to one athlete.
Punishments for clinch are not always clear. Dynamic throws down, in my opinion, should be valued with points even if there is grabbing with two hands. I would like to use the throwing techniques again (he laughs).
What Karate being an Olympic sport has brought you, has changed for you ?
A tougher calendar (he laughs).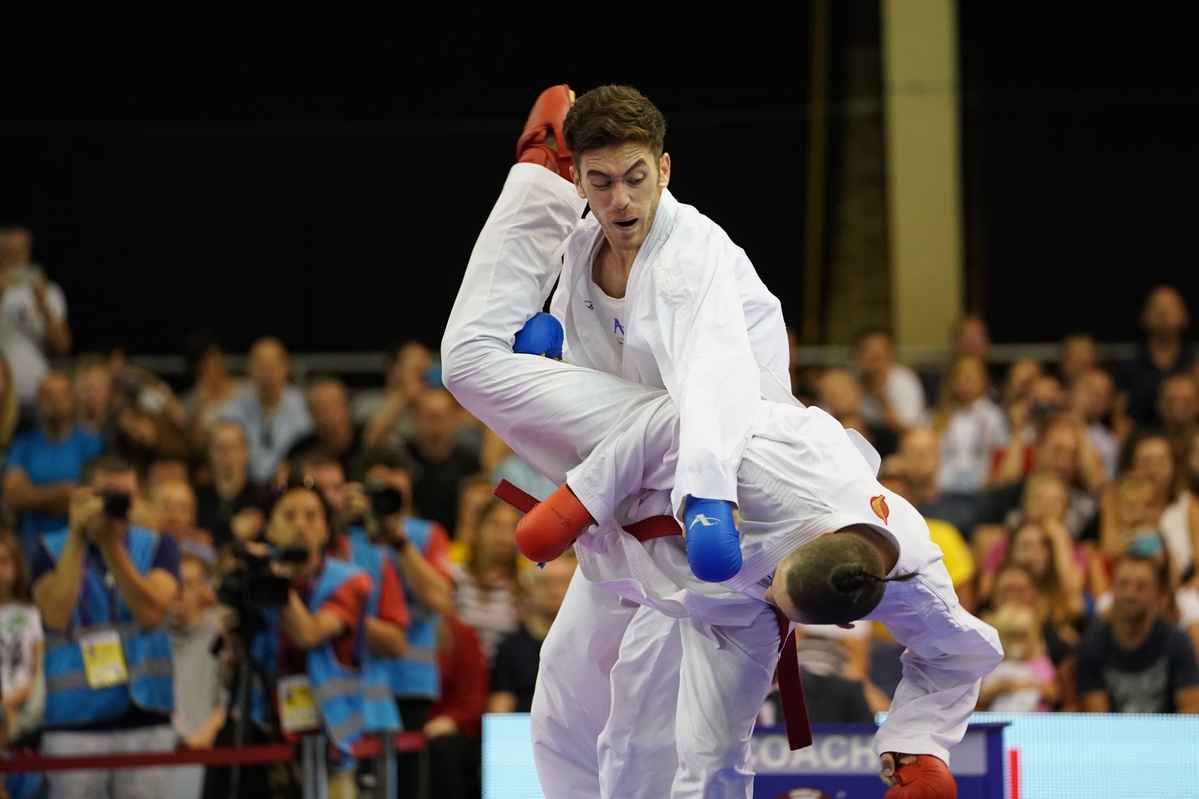 Tags