« Grand Winner » / Sanchez, Ozcelik and Uekusa double it !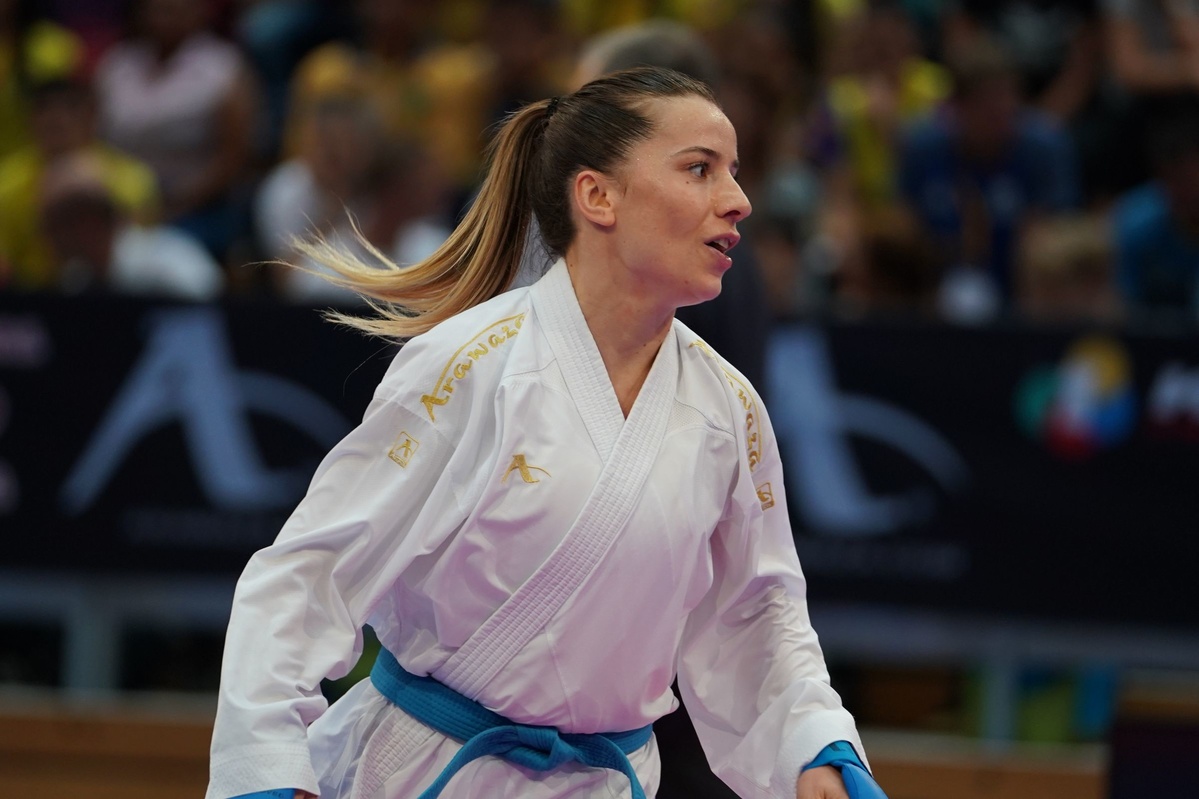 Sandra Sanchez of Spain, Serap Ozcelik of Turkey and Ayumi Uekusa of Japan win their 2nd « Grand Winner » title in a row this year. After the 7th and last K1 of the year (Tokyo this week-end), the 2018 Premier League laureates are announced. With 4 athletes honored, Turkey leads this edition, Japan and France follow with 2 winners. On the whole, seven countries figure on the records.
By Ludovic Mauchien / Photo : K-Photos
---
They are the best of the best in the world, the "Grand Winners" of Karate 1, the most regulars of the season on the Premier League. Created in 2014, the "Grand Winner" of the year was awarded at the end of the 7th and last tournament of the year in Japan, which ended this morning.
Spain's Sandra Sanchez (Kata), Turkey's Serap Ozcelik (-50 kg) and Japan's Ayumi Uekusa (+68 kg) are the only ones to win their second consecutive title. Contrary to the last 2 years, Rafael Aghayev, despite his loss in Tokyo, win the "Grand Winner" title.
7 countries have "Grand Winners" this year. Turkey, with four winners (Samdan, Uygur, Aktas and Ozcelik), leads the nation's ranking, ahead of Japan and France (2 awards). A special ceremony will be held in the Paris Open (January 25-27).
The 2018 ranking
Male
-60kg : Eray Samdan (Tur)
-67kg : Burak Uygur (Tur)
-75kg : Rafael Aghayev (Aze)
-84kg : Ugur Aktas (Tur)
+84kg : Jonathan Horne (Ger)
Kata : Ryo Kiyuna (Jap)
Female
-50kg : Serap Ozcelik (Tur)
-55kg : Sara Cardin (Ita)
-61kg : Gwendoline Philippe (Fra)
-68kg : Alizée Agier (Fra)
+68kg : Ayumi Uekusa (Jap)
Kata : Sandra Sanchez (Spa)
The 2017 ranking
Male
-60kg : Sadriddin Saymatov (UZB)
-67kg : Andres Madera (VEN)
-75kg : Stanislav Horuna (UKR)
-84kg : Ryutaro Araga (JPN)
+84kg : Sajad Ganjzadeh (IRI)
Kata : Damian Quintero (SPA)
Female
-50kg : Serap Ozcelik (TUR)
-55kg : Anzhelika Terliuga (UKR)
-61kg : Xiaoyan Yin (CHI)
-68kg : Irina Zaretska (AZE)
+68kg : Ayumi Uekusa (JPN)
Kata : Sandra Sanchez (SPA)
The 2016 ranking
Male
-60kg : Emad Al Malki (KSA)
-67kg : Vinicius Figueira (BRA)
-75kg : Majed Alkhalifah (KSA)
-84kg : Valerii Chobotar (UKR)
+84kg : Morgan Moss (RSA)
Kata : Damian Quintero (SPA)
Female
50 kg : Kateryna Kryva (UKR)
-55 kg : Syakilla Salni Jeffry Krishnan (MAS)
-61 kg : Ingrida Suchankova (SVK)
-68 kg : Elena Quirici (SWI)
+68 kg : Anastasiya Stepashko (UKR)
Kata : Terryana D'Onofrio (ITA)
Tags