My best fight / Stanislav Horuna : « This day, I was charged for victory »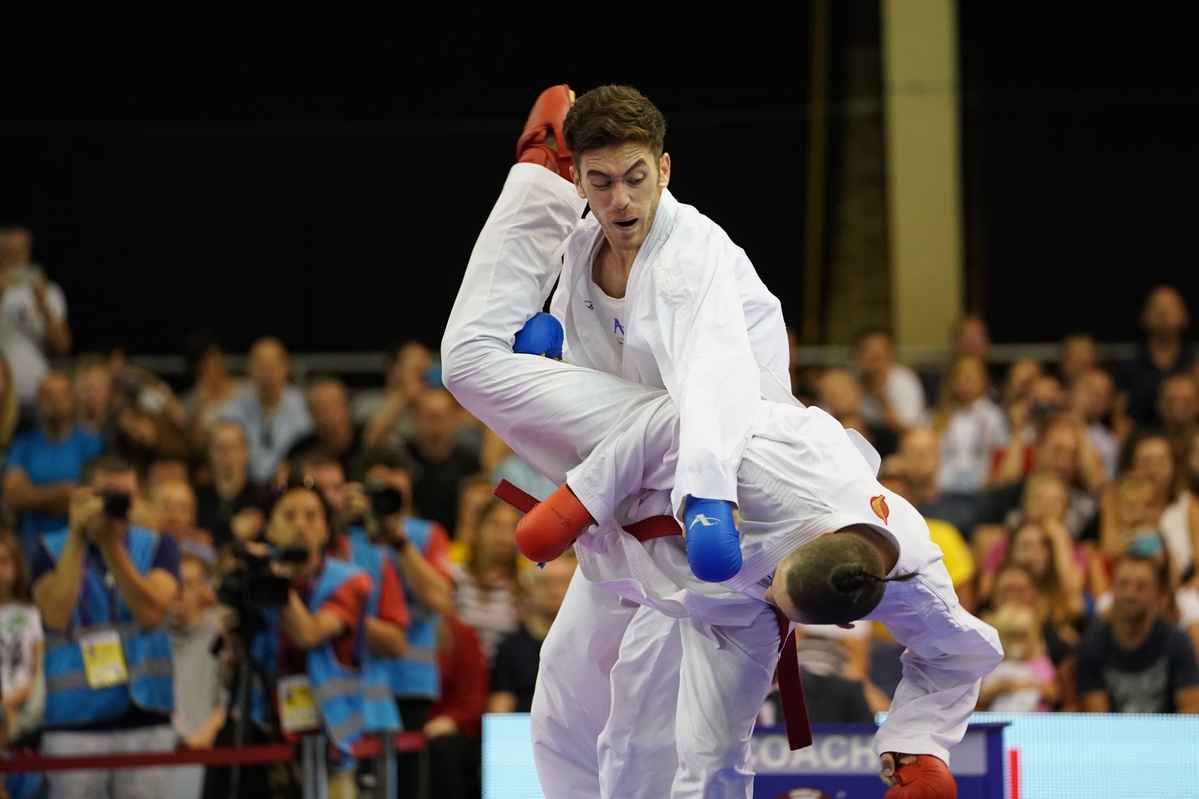 « My best fight ! » is a new Karate-K's heading. Every week, a champion will tell us about his favorite fight(s). Let's start off in style this new column with one of the most spectacular karatekas on the circuit, Stanislav Horuna, winner of the 2019 World Games and the 2017 European Games. The Ukrainian champion chose 3 fights, including his bronze medal in 2014…
By Florian Fournier
Photo : Kphotos
---
« I consider 3 fights to be the most important in my career. All the difficulties and conflicts on the way to those fights, and the mistakes I did during them, made those wins so special and important. The first one is the bronze match at the World championships in 2014 against Egypt's Abdelrahman (score 9-6). The second is the 2017 World Games final against Iran's Asiabari (score 4-2). And the third one is the final of the 2019 European Games in Minsk against Rafael Aghayev (score 4-0).
Before a fight, I always think about specific ideas for the match, how to attack and to defend against the coming opponent. I have to make up a plan because, during the fight, there is no time to think, you need to react and act ! The easiest it is, the better it is.
I also do some body workout to feel better during the fight. I also try to clear my mind from other thoughts and to focus on what I have to do. This is a kind of meditation. When my mind is clear, I don't feel anything, no stress, no fear, no excitement or happiness. It's like a meditative condition and I like when I succeed to reach it.
So, let's relate my World bronze medal game. When the competition started, I was a bit nervous and my first match was very hard, but the next were fast and easy. I "lost" in 1/4 final against the Japanese athlete. First, I won, but the Japanese coach contested and judges decided to bring us back on tatami and refight the last 20-30 seconds, not giving me points for my last attack. It was a big shock for me. The whole arena was shouting "woooo" to judges. I won one fight in repechage to get to fight for bronze. It was the next day.
I was charged for victory. I knew exactly what I had to do. I was prepared so good that I had lots of energy. In the warming up area, 4 minutes before the game, I made a 1:30 min training and was still fresh to do an intensive fight.
Hajime !... I didn't think, I reacted instinctively and acted immediately. I made two attacks for ippon (take down and Ura Mawashi, 6-1). I wanted to finish fast (with 8-0 difference) but my opponent understood it, worked more aggressively and I lost few situations : 6-4. I realized that I have to change my tactic and switch my work for punches mostly. The scores went up on my side again (9-4). Not much time was left and, by mistake, I relaxed and, in the last seconds, I put my hands down and missed a kick 🤦‍♂️ It didn't have any effect on this match but it was like a spoon of tar in a barrel of honey. I won but it was a very good lesson : never and never relax until the last second. I can't say that I never again repeated that mistake 😅 but, sometimes, I remembered it.
As far as I continue fighting, I believe I can overcome myself ! I am open to new wins and I want to make my wins bright, not blurred ! Also, I want other people to remember me as a fighter and my fights as nice ones ».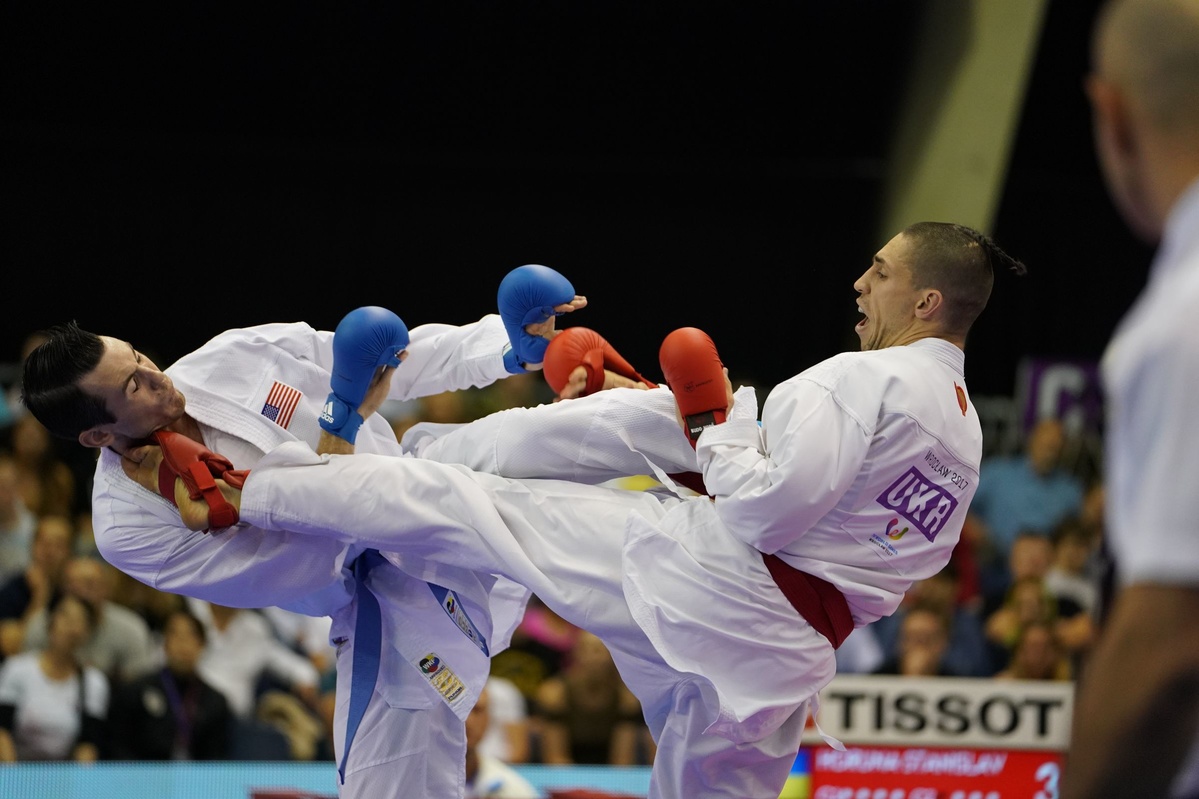 Tags