My best fight / Anzhelica Terliuga : « We scored 16 points. It's cool ! »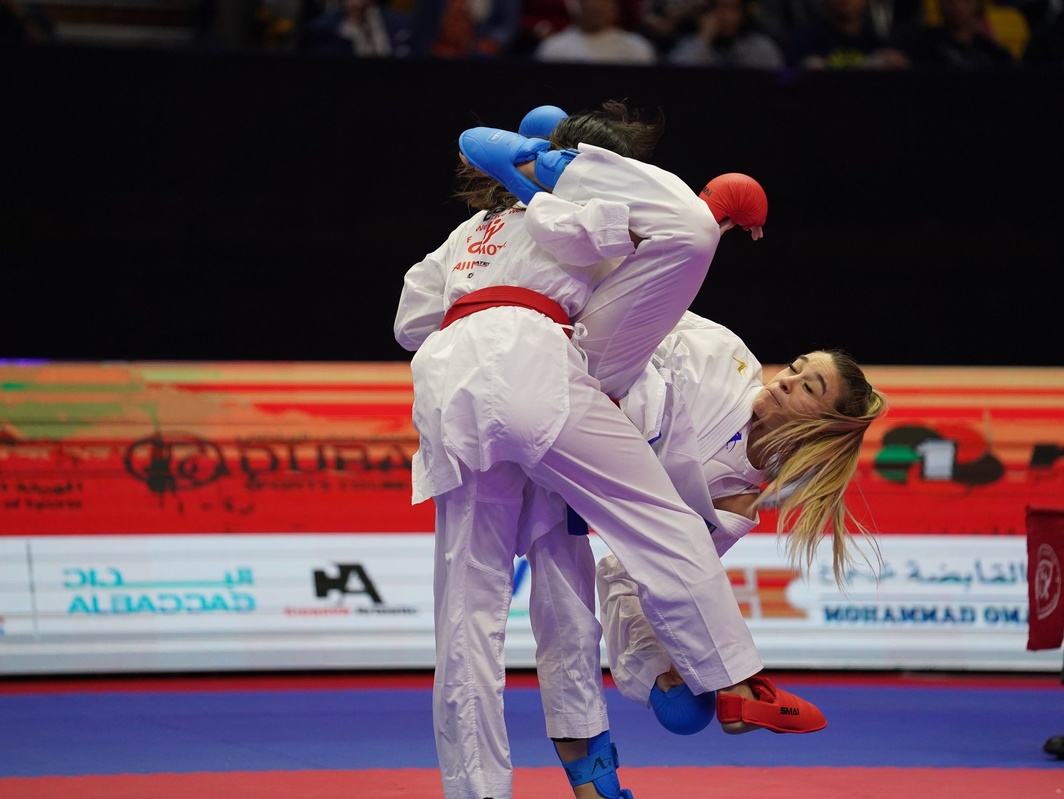 She could have chosen one of the 21 finals she played. But the World n°1, Anzhelica Terliuga (-55 kg), preferred to talk about a fight of the 2019 SeriesA in Santiago against the young Chilean Valentina Toro, the future U21 World champion. For the first time in her career, the Ukrainian was led 6-0. She tells us what happened after…
By Ludovic Mauchien / Photos : Kphotos
---
« In Santiago, in 2019, I fought for the first time against a young girl from Chile, Valentina Toro. I knew she was a young talent but I didn't know about her fantastic flexibility.
In the first 10 or 15 seconds of the match, I was losing 6-0 ! When we were in clinch, she did Ura Mawashi. I didn't even see how she did it because she is super flexible. She stayed in front looking right in my eyes and her leg came like a snake. She did it twice !
Then, I scored a point with a long distance punch, 6-1. I thought she was tired because of my attempts and my pressure. I decided to change my tactics and I started to go to clinch with her and to punch from a long distance.
She missed to block my Mawashi geri Jodan et I came back to 4-6. I attacked, attacked and there was a clinch again. I was clever. I did a good protection and I counter-attacked with Mawashi geri Chudan, 6-6. All people were looking at the tatami n°4 because this match was super intensive. Everyone was looking how it was going to evolve.
After a few moments, I scored with Kizami. 3 referees raised their flags but, at that moment, she felt very bad, she ran away from the tatami to the doctor. I saw she was super tired because of my multiple attempts. When she came back, the referee gave me the point, so it was 7-6. And, when he said Hajime, I did a Mawashi geri with my back leg to her head. 10-6. End of the match.
It was a really hard fight. There was a lot of pressure. You know my character, I am always fighting until death and I never agree with losing.
I chose this match because I was never losing 6-0 before and I am so proud of myself that I didn't give up. Even when it was 0-6, I didn't stop to believe in myself and I could turn this match on my side. When a match goes like this, I really love Karate and I really love what I do. You know, we fight a lot against each other; All of us are so good. Everyone knows each other. Usually, we have matches like 1-0, 2-0 with top athletes. When I have a fight with a lot of points, I really, really enjoy it. In this match, we scored 16 points. It's cool for a girl match ! ».
Tags