My Best Fight / Alizée Agier : « I stay focus on my opponent, not on the time »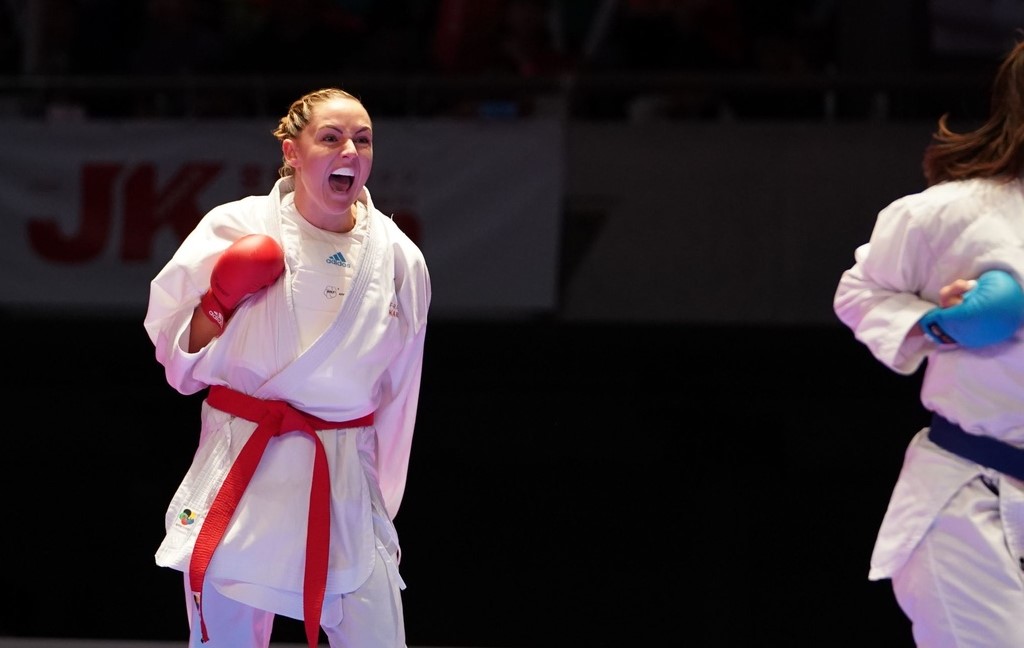 World champion in 2014, French n°1 in -68kg for several years, Alizée Agier is today one of the pillars of the French team. In the race for Tokyo 2021, she looks back on her world final in Bremen in 2014 against Norway's Gitte Brunstad for her Best Fight.
By Florian Fournier / Photos : Kphotos
---
At 20, it seems that we are invincible and that nothing is impossible, Alizée Agier is a proof of that. World champion for her first senior selection, this final is still her best souvenir today.
" My world final against Norway's Gitte Brunstad remains my best fight and my best memory today. In 2014, in Bremen (Germany), I lived my first World Seniors with the French team and I became World champion. After the preliminary rounds where I felt great, my only desire was to win gold a few days later.
I remember that day like it was yesterday. From the warm-up, the atmosphere was special. The entire French team was present in the warm-up area and it allowed me to be in my fight right away, in my routine and ready to reach my goal. Hearing the whole French group supporting me gave me an essential peace of mind before going on the tatami.
Once in place, I was very focused. With Ludovic Cacheux, we had studied my opponent. She was a more blocky girl and the strategy was to see her reactions and then place the right attacks. In the first moments of the fight, I gauged the distance, we moved around, we saw how the other reacted. After the observation round, I launched a Kizami / Gyaku zuki which scores but I got countered and we found ourselves at 1-1.
Not much happened then, with one action, I triggered a Ura Mawashi geri which brought the score to 4-1 in my favor. There were 45 seconds left on the clock, the French clan exploded with joy, it was impossible for me that the title escaped me. I continued my fight seriously, without rigging it with false attacks or even exits.
My concentration was so optimal on my opponent that those 45 seconds did not seem endless to me as we can sometimes feel. I stayed focused on my opponent and not on time.
In approaching this fight, I imagined all the scenarii and it is a natural state for everyone to project oneself before a world final on its unfolding but, in truth, the present moment is totally different from the diagrams that one is done before. I just wanted to win and score my points.
This competition and this fight are my references for the construction of my career. The sensations felt before, during and after allow me today to continue my evolution and my progress. After that fight, I followed it up with a success at the Paris Open and several titles and finals.
This confidence and this feeling during this competition are a solid basis for my career. Today I am able to do better than this final and I still have a lot of great things to accomplish. World champion titles and an Olympic title by beating a Japanese in the final, that would be the best ! ".
Tags