My best fight / Ivan Kvesic : « I decided to do a fake step forward… »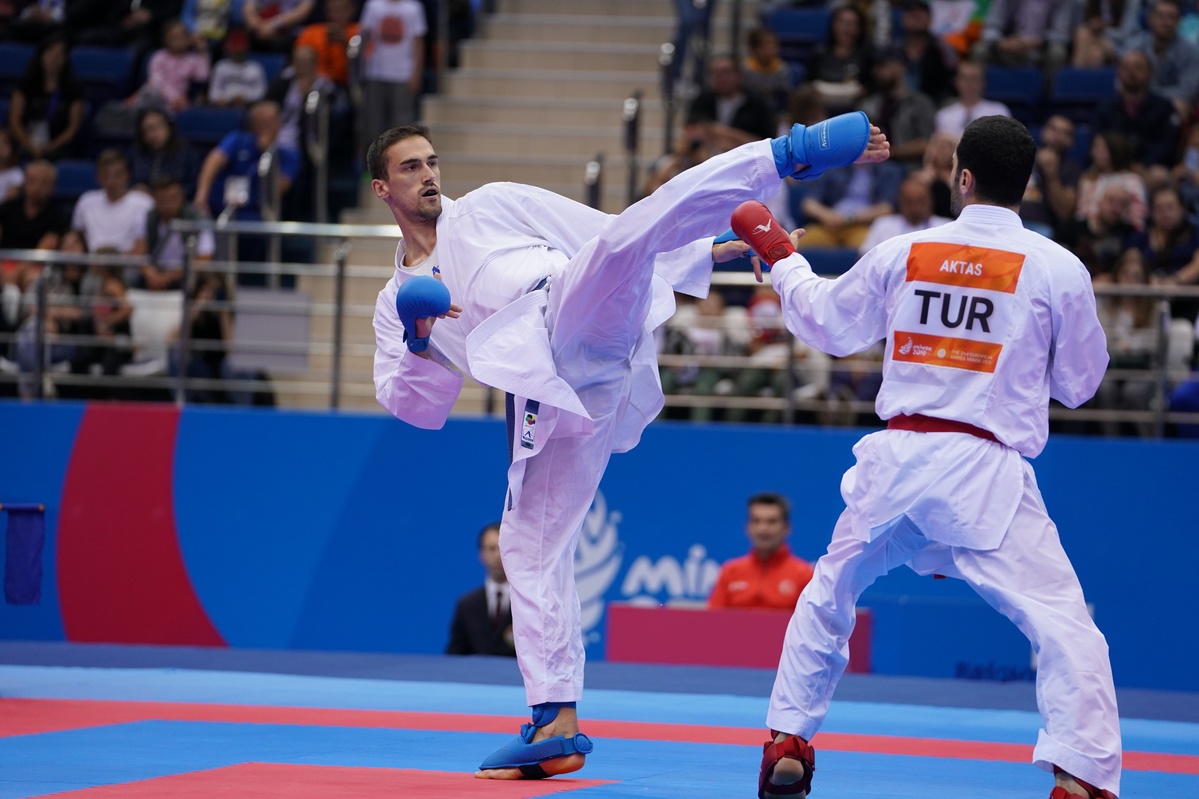 The reigning -84 kg World champion was very disappointed to win his world gold medal without playing the final in Madrid in 2018. He looked forward to fight Ukraine's Chobotar again. It happened a few months later. He chose it as his best fight. He was led and...
By Ludovic Mauchien / Photo : Kphotos
---
« My favourite fight happened one year ago. It was the first round of the 2019 European championships in Guadalajara (Spain). You know that I became World champion without playing the final match, because my opponent (Valerii Chobotar) was injured (KO in semi-final) and he couldn't fight in the final.
At that moment, I was very disappointed to become World champion that way and, since that moment, I just dreamed and motivated myself for our next fight. I knew that our next match will be a proof for me that I am the best in my category.
In Guadalajara, my coach was looking at the draws and told me that I will face Chobotar in first round. In the same time, I was happy and excited but I also started to feel a huge pressure, because I wanted to win that match more than anything in the world.
I knew that he also felt huge pressure, because we were in the same position and I knew that who will be mentally better prepared will win. I started to lose. I wanted it a lot, but my plan didn't work the way I imagined it. I saw that I have problems with attacking.
12 seconds were remaining and I decided to do a fake step forward. He attacked me and I did Ura Mawashi in my counterattack. 4 flags raised. I felt it was the moment when I proved myself and everyone that I deserved that Gold in Madrid.
It was a huge relief for me, because I wasn't happy to be World champion without final match. For me, it was my final and now, I have a true feeling, the best feeling ever, feeling which is known only by World champions ».
Tags