My best fight / Logan Da Costa : « Aghayev gave me a very respectful hug »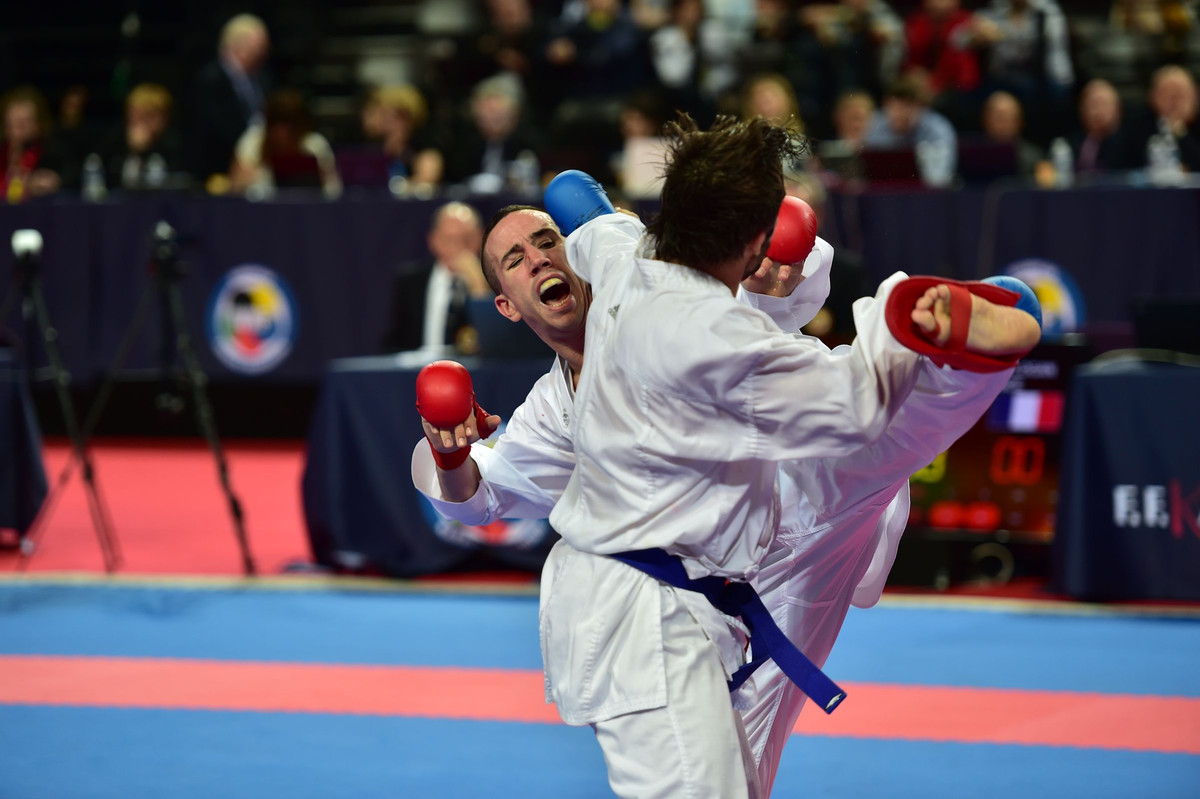 In May 2016, the French Logan da Costa played his first European semi-final in -75kg. In Montpellier, in front of a boiling crowd, he faced the legend of the sport, Azerbaijan's Rafael Aghayev. In the wake of a notable success over Ukraine's Stanislav Horuna, the then 24-year-old Habs will see their journey come to an end in the semi-finals. Although it was a loss, that fight is still very much in his memory today. This is his best fight.
By Florian Fournier / Photo : KPhoto
---
« My answer may surprise but I think of my fight lost in 2016 at the European championships in Montpellier against Rafael Aghayev. This semi-final remains the fight that has the most marked me. First, it was at home and the crowd was in unison behind me. But we also felt a lot of respect for Aghayev. The atmosphere was therefore exceptional. Then, it's a semi-final against the legend of this category. There is necessarily a particular taste when you face him. Especially when it is the first confrontation.
On the fight itself, everything went very quickly. Between my winning quarter-final against Horuna and the semi-final, I had no time to rest, just time to change protection. Even if you are prepared for this type of event, it is always better to have a little rest between fights, at least to set up a strategy with the coach. I didn't have this opportunity.
But, whatever happens, you have to fight and that's what I did. As soon as the referee said Hajime, I stepped forward to put pressure on him. It was a real man's fight. Physically, it was tough, especially after my quarter-final against Horuna. But, in a semi-final, pain doesn't exist anymore and I gave everything until the end. Even if I lost 6-0, I never gave up and tried everything with punch or leg techniques.
The fight was very tight during the first minute. He was leading 2-0 after two punch techniques. I then run after the score. He swept me and led 5-0 after a minute and a half.
I had no moment of doubt or trepidation by saying to myself : « this is Rafael Aghayev facing me ». I took this fight like any other one and from start to finish I stayed focus and committed. Unfortunately, I didn't meet the success I expected but, in the attitude, I'm proud of what I did.
In fact, at the end of the fight, Aghayev gave me a very respectful hug. It's a very defining moment for me. For 3 minutes, we went to war to qualify for the final but, in the end, there was a lot of respect.
Now, looking back, I know details made the difference on this semi-final. At our level, even if the score may seem high as for this semi-final, the truth of the tatami is quite different. With a strategy and a little more freshness, the score would surely have been different. I'm not saying I would have won but I think it would have been tighter. Afterwards, we fought each other several times and the fights were usually very tight, although I couldn't manage to tip them in my favor. But it will come...
This fight remains one of the most memorable of my career. It was the first time that I had gone so far individually in a major competition, we were in France with a remarkable crowd, against an opponent who marked his time. I won't forget it ».
Tags