African Championships / Fode Ndao : "African karate comes back to the front page"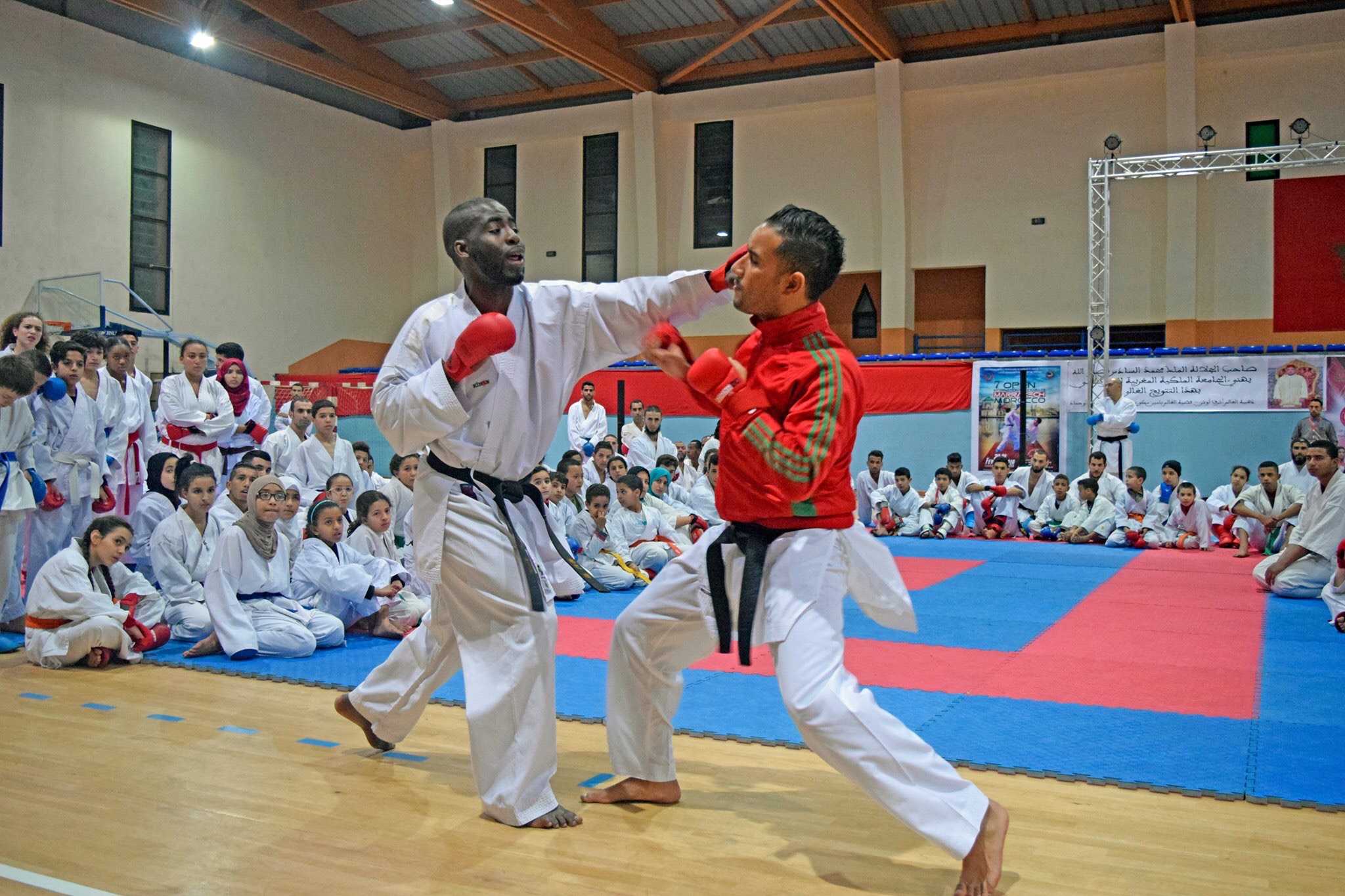 Head coach of Senegal, technical director of Besançon (France), social actor of the city in the helping of young people, Fode Ndao is a man of land and a karateka who fights to develop his discipline. Present in Botswana for the African Championships (July 12-14), he evokes the current state of karate on the African continent.
By Florian Fournier / Photos : D.R
---
What is your point of view of African karate before these continental championships?

The African Karate is evolving. It still lacks a lot of work, many means but with countries like Algeria, Egypt, Cameroon, Senegal, we tend to progress. We have a rigorous and very committed karate. We just wait to be structured to continue this evolution and have also more convincing results.The 5th place of Senegal Kumite team at the World Championships in Madrid shows that African karate comes back to the front page.
It was an expected performance...

Exactly! It's the result of a lot of hard work that we have been preparing for a long time. I was absent during a period of the Senegalese federation and, when I came back, I wanted to make a big performance. I got involved right away in the project by giving seminars and we started in this way this result.
Have you seen a difference since karate is in the Olympic phase?

Obviously. We have more means, the Olympic committees support us. In Senegal, athletes have scholarships to be able to invest fully in their Olympic project. This allows us to be more present on Karate 1 and it is beneficial for African karate. A craze has been created. It's up to us to maintain it.
What are your expectations for this competition?

Points must be scored to access the Olympic qualifying tournament. The athletes, they want to become champion, which is normal for a competitor. The important thing is to compete once more and progress in the ranking for the Olympic qualifying tournament.
Living in France, how do you manage the Senegal team?

I can easily manage remotely. My role as national team leader allows me to work remotely. I send modules, I manage the organization and the coaches do their work on the spot with the athletes. In addition, many of them come to France to train. I supervise them at that time.It is an interesting cultural exchange that goes beyond karate and that establishes and maintains the close link between France and Senegal. In Besançon, I work in cultural exchanges with neighborhood youth and karate allows me to facilitate these exchanges between young people and African countries to show them that there are difficulties in the world and that you have to fight every day to get by. Karate is an important vehicle for educating young people about their future.
What can be done to develop karate in Senegal, and in Africa in general?

It must be opened to the outside world. Like all nations, we need to meet with other countries to make progress. If we get to be more present on the world competitions, it will help us a lot too.But we lack finance. To obtain visas, it is sometimes complicated. Travel is expensive. We must also increase our number of licensees to have more mass and succeed in training more high-level karatekas.All of this will come with the time and support of the karate world beginning with the WKF that can open us up and give us even easier access to the world of karate and its knowledge.If we can do these exchanges around the world to develop karate, whether in Africa or elsewhere, the unity of our discipline will lead us to the summits and certainly to the Olympics definitely.
Tags