Video - OpenParisKarate / They won, they tell us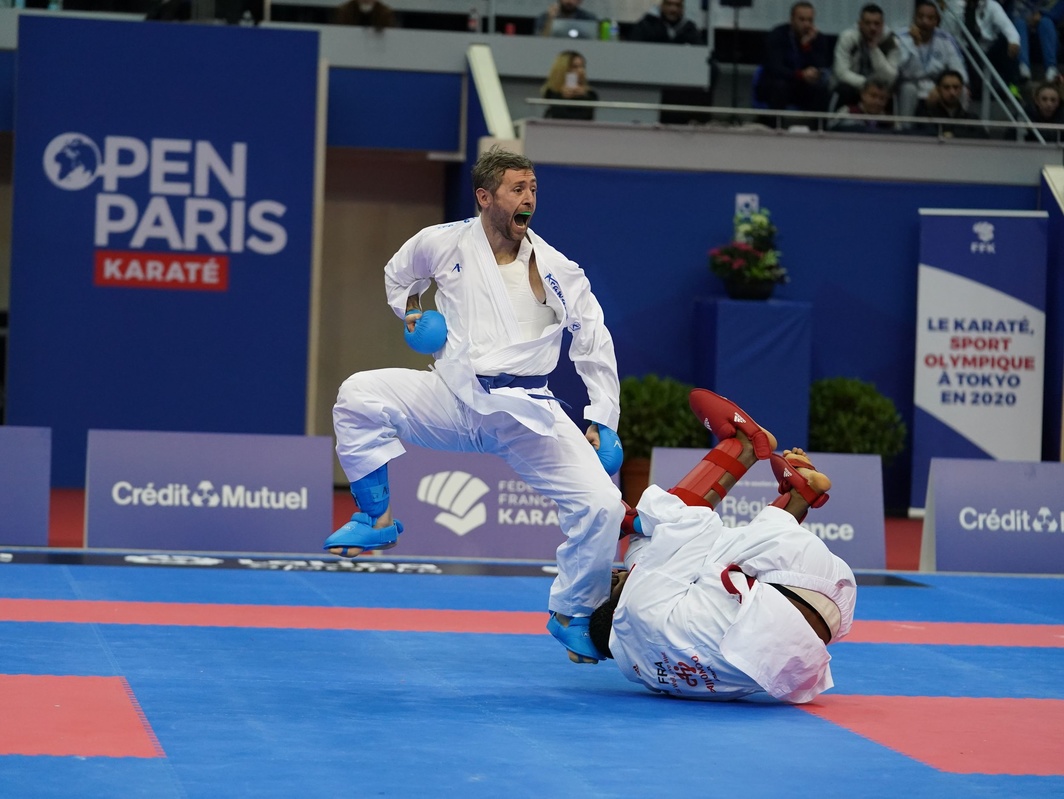 Ozcelik, Samdan, Da Costa, Asgari, Arkania and Zaretska won the Paris Karate 1 Open this weekend. Ozcelik won her 8th victory in one year and is ensuring her qualification. Steven Da Costa made the show and almost got his ticket for Tokyo, as Asgari. Arkania continues its spectacular coming back…
By Ludovic Mauchien / Photo : Kphotos
---
Serap Ozcelik
« I think for Tokyo, it's OK now »
12th medal, 8th in gold, out of 14 tournaments disputed over the past year. Serap Ozcelik secured her qualification for the Olympic Games with this new success at the Paris Open.
Eray Samdan
« I want to go to Tokyo to win »
11th podium for the past year for Eray Samdan, 3rd success "only" because the ogre Assadilov ate almost everything in 2019. In the final, the Turk dominated the indomitable. Good for his confidence.
Steven Da Costa
« Ura Mawashi, it's been a long time… »
12-3 in the final. One Mawashi, one Yoko, two Ura mawashi and a 3rd win in a row in Paris for the French prodigy ! He further accentuates his advance in the Olympic standing, which was already important. The points awarded in the last European championships being canceled by those collected (or not) in the next one (March 25-29), this postpones the formalization of the qualification of the World champion.
Bahman Asgari
« To be n°1 is important for the draw at the Olympic Games »
Olympic and world n°1, the Iranian is also World champion and, even if he does not want to say it yet, he is already qualified for the Olympic Games thanks to this 9th podium in one year, for 4 wins. But he wants to end up n°1, to get the best possible draw for the Olympic tournament.
Gogita Arkania
« My experience helps me in the last seconds »
The Georgian continues his incredible coming back. Now 5th in the Olympic standing, he still does not appear in the Olympic big 4 but he is getting closer to Jonathan Horne, 3rd in Paris. 7th podium and 4th win for Gogita Arkania in the past year.
Irina Zaretska
« It's like step by step to my dream »
5th success since last summer for the world champion, who confirms even more her 1st places in the world and Olympic rankings. Her advance is such that Irina Zaretska can be considered qualified for Tokyo thanks to this new win.
Tags