Video - OpenParisKarate / Youth is having fun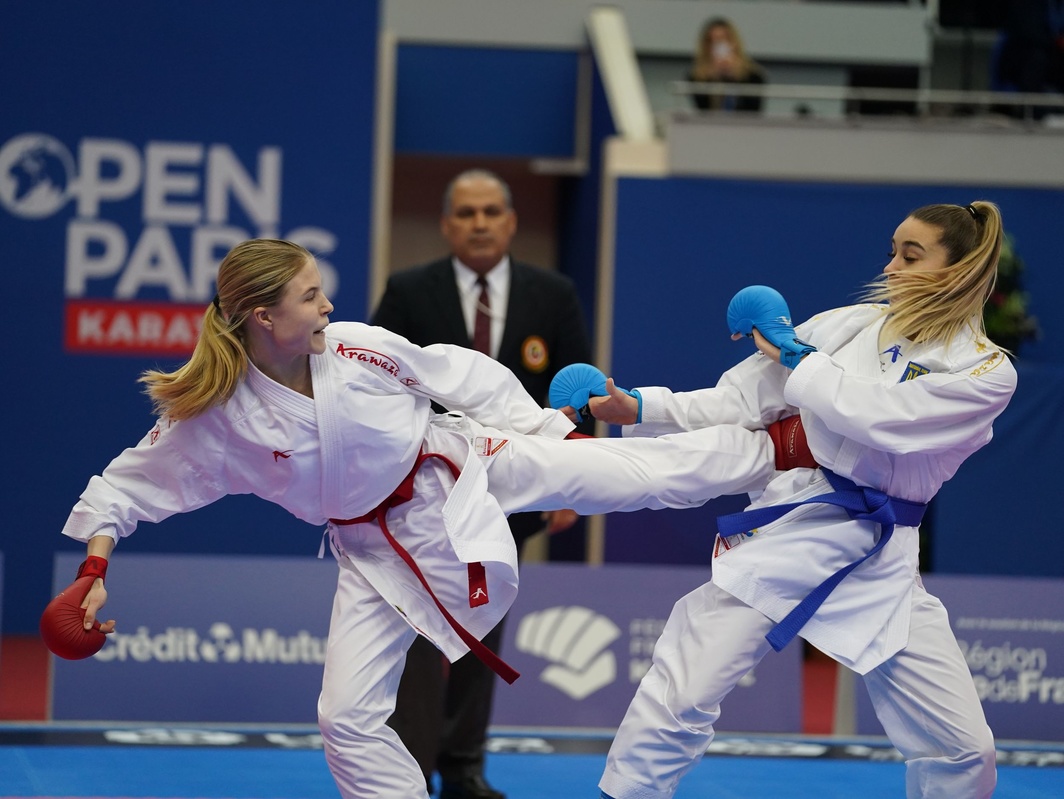 They are 18, 19 and 20 years old. They ignited Paris with their shimmering Karate and their exploits. Russia's Anna Chernysheva tamed the indomitable Anzhelica Terliuga in the -55 kg final (8-0 !). Morocco's Oussama Edari (-60 kg) beat for bronze the World silver medalist Sago thanks to 2 Ura Mawashi (8-0). France's Yanis Lamotte (-67 kg) wins bronze with 2 Gyaku given on 1 leg. They tell us about their day…
By Ludovic Mauchien / Photo : Kphotos
---
Anna Chernysheva
« I tried to think only positive before the final »
6-2 in the ½ final against Taipei's Wen and 8-0 in the final against Anzhelica Terliuga, the indisputable n°1 of the category !!! The young Russian, European Junior champion a year ago, lit up the whole sports hall. This all-time 1st victory among the Seniors made her climb to… the 66th place in the Olympic standing.
Oussama Edari
« I have the twitch of the Ura Mawashi »
Junior African champion in 2019, already 3rd at the K1 Madrid at the end of November, Morocco's Oussama Edari again distinguished himself with a beautiful 3rd place which he won with style. Two Ura Mawashi and an 8-0 victory over the World silver medalist, Japan's Sago.
Yanis Lamotte
« I attacked as if it was my last chance »
In the ½ final, he fought against his idol and "big brother", the World champion Steven Da Costa, whom he met at the national training center. He lost because of "a lack of experience". For the bronze, facing the rough Chilean Velozo, he injured his knee and ended up on one leg. He still managed to score 2 Gyaku tsuki meaning his 1st medal in the Senior category.
Tags