Karate1 Dubai 2020 / Veni, vidi, vici – Episode 2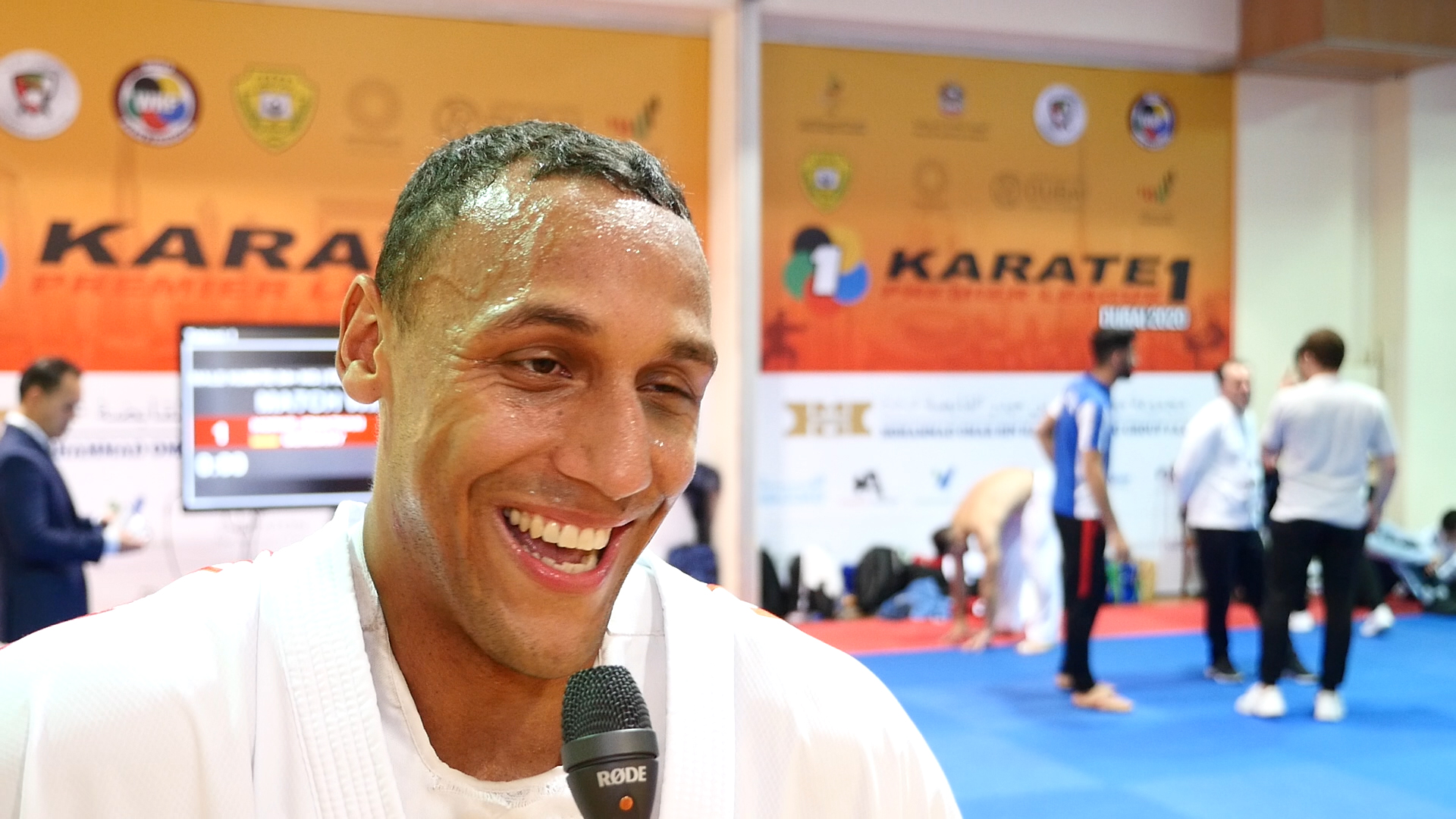 🇫🇷Ils ont gagné. Leurs déclarations : Horne, Ozcelik, Quintero, Hocaoglu
🇬🇧They won. Their statements : Horne, Ozcelik, Quintero, Hocaoglu
Ludovic Mauchien / Photo : DR
---
🇬🇧Jonathan Horne goes on a 3rd podium in a row, this time with gold at the end. The World champion strengthens his 4th position synonymous of qualification.
Serap Ozcelik is of course already qualified. With this 6th win in 10 K1, she even exceeds the symbolic bar of 10,000 points.
Damian Quintero overtakes Ryo Kiyuna ! Thanks to this 2nd success on the last 3 K1s, he becomes the new Olympic n°1.
Meltem Hocaoglu signs her 1st win since Rabat 2019. The Turkish overtakes Elena Chatziliadou in the standing and finds herself for the 1st time in a qualifying position.
🇫🇷Jonathan Horne enchaîne un 3e podium d'affilée, cette fois-ci avec l'or au bout. Le champion du monde renforce sa 4e position synonyme de qualification.
Serap Ozcelik est forcément déjà qualifiée. Avec cette 6e victoire en 10 K1, elle dépasse même la barre symbolique des 10 000 points.
Damian Quintero dépasse Ryo Kiyuna ! Grâce à ce 2e succès sur les 3 derniers K1, il devient le nouveau N°1 olympique.
Meltem Hocaoglu signe sa 1ère victoire depuis Rabat 2019. La Turque dépasse Elena Chatziliadou à la standing et se retrouve pour la 1ère fois en position de qualifié.
Tags