Karate1 Salzburg / Horuna and Crescenzo score well !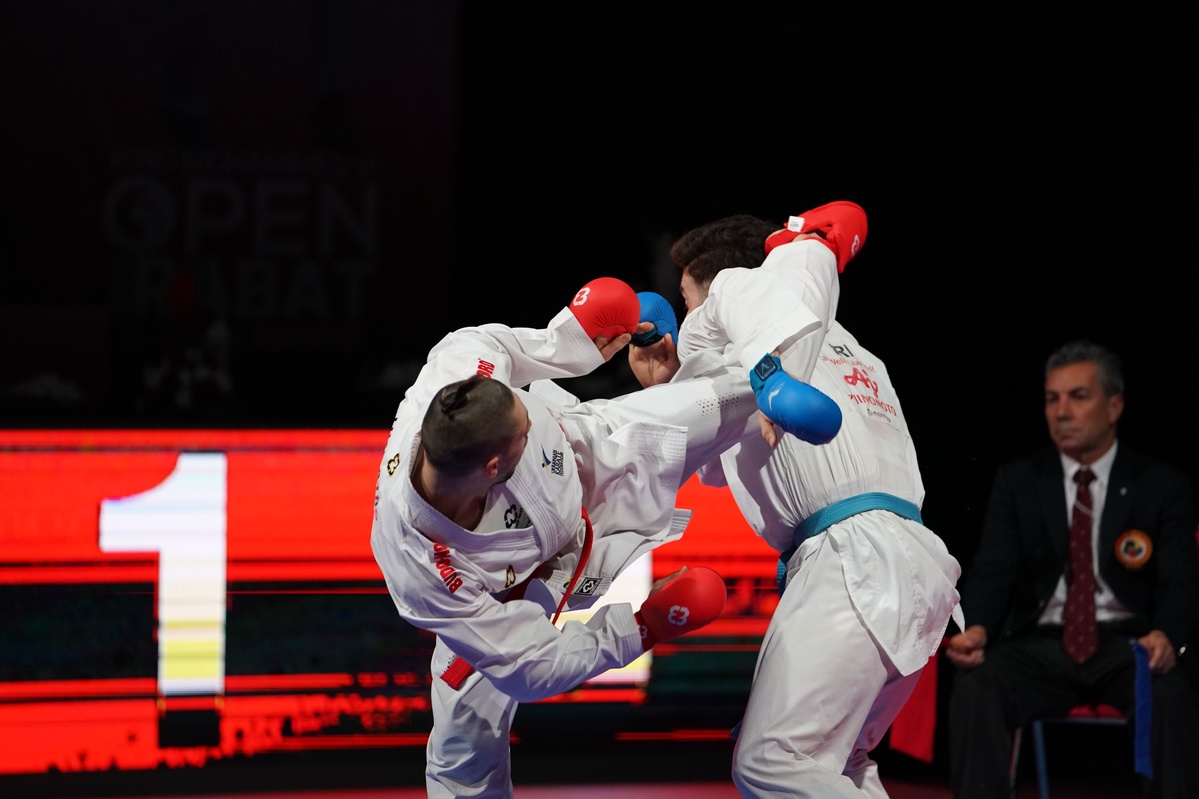 They are in the final, not their direct opponents. Stanislav Horuna and Angelo Crescenzo do the good operation on this first day of Karate1 Salzburg (28 Feb-1 March), antepenultimate qualifying event for the Tokyo Olympics. In the final, they will face Asgari, 3rd final in 4 K1 and Pavlov, 2nd podium assured after Moscow.
By Ludovic Mauchien / Photo : Kphotos
---
The fight of the day
The direct qualification may have been played there, in the 60 kg ½ final. Angelo Crescenzo beat Eray Samdam, 5-1. Very close for the Olympic ticket, the Italian and the Turk play a blow to me, a blow to you. With this win, Crescenzo increases his lead before the last 2 deadlines (Rabat and the European championships).
The performance of the day
Unknown 3 months ago, the Spanish Gomez Morales (-50 kg) qualified for her second final in a row. She took her revenge on Ozcelik (4-0) in the 1st round and then dominated Plank, 8-4 in the ½ final.
Azerbaijani Hasanov (-67 kg) will play his first final since 2013.
The crazy ones…
The novel continues in -75 kg ! this time, no Busa-Aghayev in the final. It will be Horuna-Asgari. Horuna beat Busa, 5-1 in the quarterfinal, while Eltemur defeated Aghayev 4-3. And Harspataki defeated Nishimura 3-3.
Horuna does the great thing since Scott Thomas lost 4-1 in the 2nd round against Mahuden. 3rd final in 4 K1 for Asgari,
-60 kg
Final : Crescenzo vs Pavlov
Bronze : Samdan vs Plakhutin / Assadilov vs Baiturayev
½ final : Crescenzo defeats Samdan, 5-1. Pavlov defeated Assadilov, 2-1
-67 kg
Final : Maresca vs Hasanov
Bronze : Pokorny vs Elsawy / Uygur vs Bexultan
½ finals : Maresca b. Pokorny, 7-3 / Hasanov defeated Uygur, 6-2
-75 kg
Final : Asgari vs Horuna
Bronze : Eltemur vs Kellaway / Harspataki vs Busa
½ finals : Asgari b. Eltemur, 4-4 / Horuna b. Harspataki, 4-1
-50 kg
Final : Miyahara vs Gomez Morales
Bronze : Recchia vs Sayed / Plank vs Ozcelik
½ finals : Miyahara b. Recchia, 6-2. Gomez Morales b. Plank, 8-4.
-55 kg
Final : Cardin vs Messerschmidt
Bronze : Brunori vs Kumizaki / Wen vs Attia
½ finals : Cardin b. Brunori, 4-0 / Messerschmidt b. Wen, 2-1
Kata F
Final : Sanchez vs Kokumai
Tags