OG 2021 – Tokyo2020 postponed. Champions reactions - Episode 2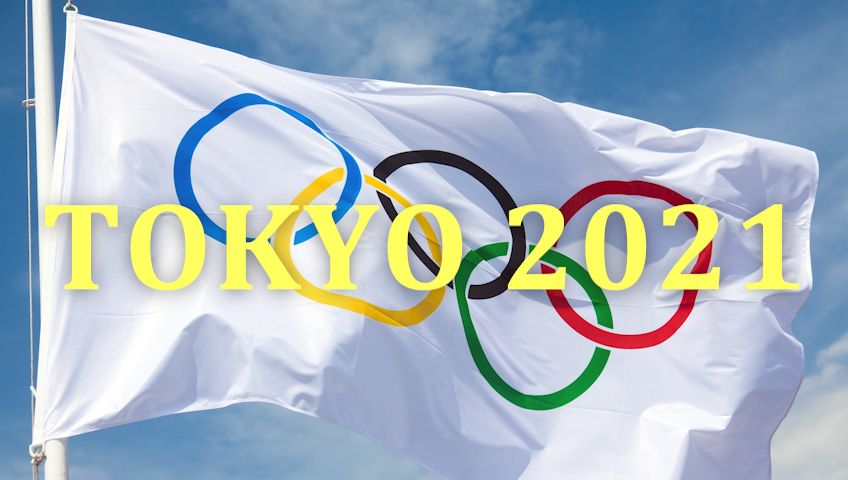 They just learnt it a few hours ago. They react to the postponement of the Olympic Games to 2021. The quotes of Horuna, Quirici, Da Costa, El Sawy, Aktas, Agier, Mehdizadeh, Kvesic, Uygur, Recchia, Philippe, Abdesselem, Kagawa.
By Ludovic Mauchien and Florian Fournier / Photo DR
---
Stanislav Horuna
« I don't want that, because I, and not only me, paid a lot in the last 1,5 year to get that opportunity (Olympic license). But the situation and consequences of it are more serious than we could firstly expect. I think such decision of IOC is totally reasonable. The age isn't playing for our profit. Our bodies aren't getting better every next year. And now the preparation should be started again from the beginning ».
Elena Quirici
« Of course, I'm shocked, even though it was obvious that the Olympics were going to be postponed... But I have worked really hard for this event... I left a lot of things aside. But everyone's health is more important and it's good that the IOC respects that.
I hope my qualification will remain valid because all the fighters who already have their ticket worked hard to win it. But now I'm going to try to stay calm and keep working ».
Steven Da Costa
« It is a logical decision with this epidemic which unfortunately continues to affect the whole world. All the athletes could not have been on an equal footing in their preparation. I think it's a good thing for sports equity. Personally, this postponement is not a disappointment as we are coming out of two intense years of qualification with competitions every month. This announcement will give me time to breathe, to rest mentally and physically because the essential is acquired on my side : I am already qualified. In the meantime, and this is, in my opinion, the current priority, I give all my support to the people engaged for many days to stem this epidemic but also to those who are mobilized daily in this period of confinement. One message : stay at home ».
Ali El Sawy
« I expected a postponement due to the outbreak of Coronavirus. The Olympic medal is my dream and the dream of every athletes but the health and the safety of humans is the most important. Now, I hope two things : 1) to overcome this epidemic and healing of all infected people around the world. 2) re identification of the canceled Premier League due to Covid19 to be able to qualify through the world quota. Like this, it will be fair for all. And, whatever happens, I will train to reach my goal and win the Olympics, as I missed the qualification for only 360 points due to cancelation ».
Ugur Aktas
« I feel not bad because of this news. Everytime healthy comes first. I hope everything will be fine as soon as possible for my country and for all of the world. And than we will prepare for new goals. Now we have to wait and be careful ».
Alizée Agier
« I am not surprised by this postponement. The current world situation did not allow to organize such an event in good conditions for the athletes, the volunteers, the organizers ... I think that many were waiting to have official information because we were in the dark for the rest. This will allow us to see more clearly. But, above all, we must take care of each of us, health first. And that everyone stays at home as long as it is needed. It is a wise decision, everything in its time, for the moment we have to face this epidemic ».
Hideyoshi Kagawa
« I'm fine. Because of the coronavirus, the world is having a hard time, so it can't be helped that the Olympics are postponed. I hope the world will get better as soon as possible. It must be hard in France too, be careful ».
Amir Mehdizadeh
« I agree with the postponement because health is the most important and, right now, nobody can follow his plan for the Olympic preparation because all people have to stay at home. I would like to give my respect to all karate athletes qualified for the Olympics. But this problem is not only for people of our family and our friends... We should accept that and keep working ».
Ivan Kvesic
« I think IOC made a right decision. Health and safety are the most important things for everyone. This is also hard period for athletes around the world and we are not able to prepare in the best way for the Games. All of us want to represent our sports and our countries in the best way. With this decision, we will be able to prepare ourselves on the best way and present our best karate in Tokyo ! ».
Alexandra Recchia
« This decision is not very surprising given the health context, health comes first and it is a wise and logical choice. As far as I am concerned, this is shaking up my projects but my goal remains the Olympic Games so it doesn't matter whether it is in August or in a year, I am ready to make sacrifices. Especially since I find my sensations again, my karate. So we go for a new adventure and with a smile ».
Burak Uygur
« It is not a surprise to me? I wait for it. Because the most logical and safest decision is this one. Human is the main theme of everything. And health is the most important part of human. I want to say congratulations to the IOC and the Japanese government. Thank you ».
Farouk Abdesselem
« I followed this situation every day, almost hour by hour. With the cancellation of Rabat, Madrid and the Europeans in which I was to participate, we got several blows in the head. But the most important thing is health. Now, for us, athletes, it is not easy but it puts things into perspective. We trained for two years like animals to try to control everything and, in the end, we suffer a fact that we do not control and we all find ourselves confused by this hazard in life.
For my part, I look forward to know what steps the WKF will take regarding qualification. The postponement to 2021 will allow me to grow even more, become better and confirm all the work that I have been doing so far. With a World and European championships and an OQT to compete, there is something to do and shine to reach the Olympic Games.
In any case, this ordeal imposed by life will make us better Humans. No matter our environment, our passions, our professions, our lifestyles, the world is going through a common ordeal and we must show solidarity to get out of it so let's remain serious and united to get out of this pandemic and the future will be better ».
Gwendoline Philippe
« Since my injury in Dubai, the days have been complicated but I am fighting to come back to my level and realize my dream of participating in the Olympic Games. At first, nobody believed it, but I believed it and everyone started following me on this adventure. The OQT postponed, I clung to the small percentage of chance I had left to be able to participate despite my injury. So to see that the Olympics are postponed to 2021 allows me to believe even more, with more peace and serenity, in my rehabilitation and my re-athletics of my injury. Mentally I feel relief.
Then, we have to realize that the world is going through a difficult moment and I sincerely hope that the situation will quickly be solved for the well-being of humanity, but the fight still seems long. From a sporting point of view, my goal remains the same : to win the Olympic Games. Everything happens for a reason. Nothing happens by chance. So 2020 or 2021, it doesn't change anything, I have to stay focused on my goal.
The only change that can happen is my surgery. Depending on the qualification mode and its schedule in the calendar, I will see if the surgery is possible. In any case, I do not give up physical training and my motivation remains intact with the help of all the French staff ».
Read more : Champions reactions
Champions reactions - episode 3
Tags