How do they do ? / Da Costa (almost) as before, Alex Recchia in the world after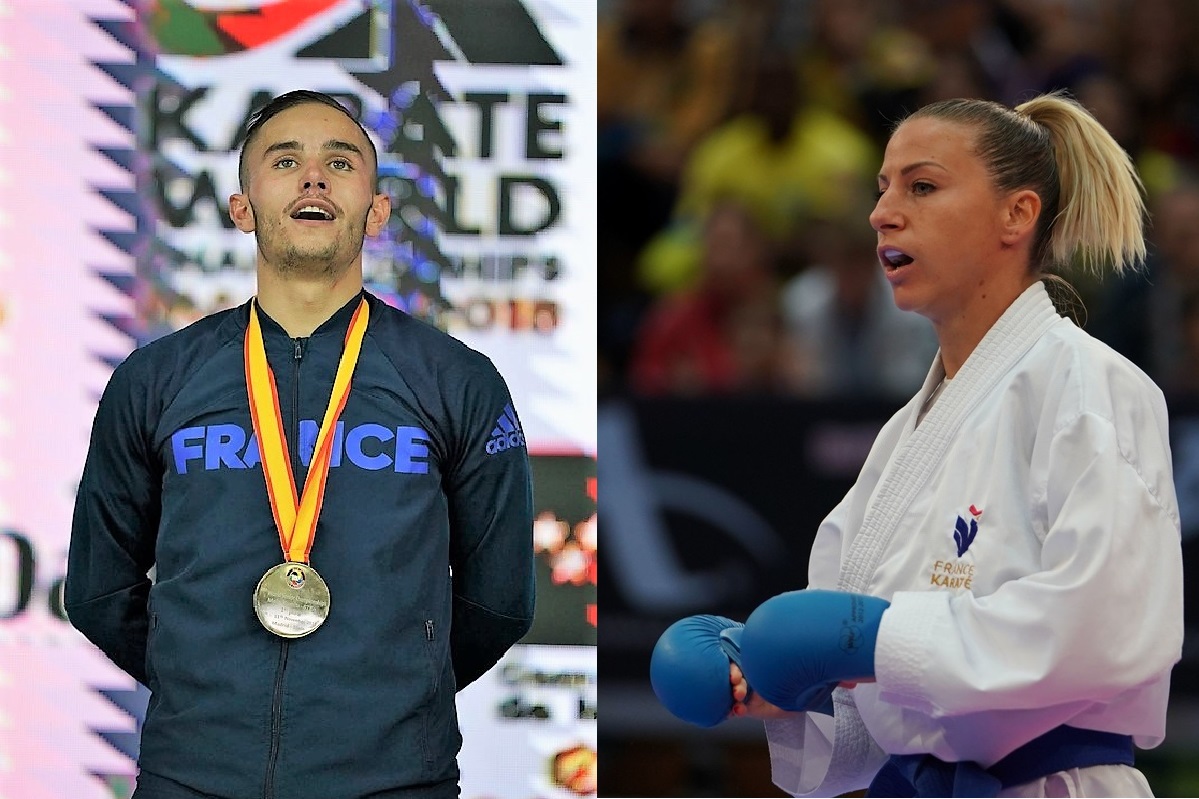 How are they doing ? How do they see their future ? How do they live the present, mentally, physically, financially ? Has 9 months without competition changed their priority, their outlook on life, their life ?
While the 25th World championships should have started today in Dubai (November 18-22), we have got news from our champions around the world. As the week progresses, Anzhelica Terliuga, Elisa Au, Driss El Mannani, Ali Elsawy, Luigi Busa… will tell about their « new » life which they all don't hope to last forever. Today, Steven Da Costa and Alexandra Recchia...
By Ludovic Mauchien / Photos : Kphotos
---
« I had a great time with the 1st lockdown in the spring. In fact, the cut was welcome. It was even beneficial after those 2 years of qualifications where it was horrible for everyone. But now, it's awfully a long time… ». The -67 kg World champion Steven Da Costa sums up the general feeling. Paradoxically, the 1st wave of Covid 19 that appeared last winter was quite well experienced by a majority of athletes around the world (and not only in Karate) because it allowed them to breathe, to recover, to rebuild a hard tested body.
But, after 9 months without competition, it seems that time has stopped. « We're mixing up with the situation but, truly, it's hard to motivate yourself to train. I am very fortunate to be with my family (in Mont-Saint-Martin, a 9,000 people town in North of France). I have the gym free 50 meters from my house, my father and my two brothers (Logan and Jessie). But we eased off. You don't train twice a day when you don't even know when it's going to start again. We would love to have a date. It's been almost a year since I last fought. I hope the Paris Open will take place ».
9 months without competition ! Unseen of in the modern era ! Impossible to anticipate, difficult to apprehend, even more to master. « I am less motivated to train even though I miss the feeling, the atmosphere of the competitions. But, sincerely, I enjoy my current life. I try to see the positive, and you quickly get down to doing something else. It's hard to train all the time and to be a full time top athlete. In fact, it all depends on your state of mind. If you're in negative mode, time is very long and it's tough to support. If you are in positive mode, you tell yourself that things go fast. And I've been pretty busy this year. It made me think of something else. I'm getting used to this cut. But, still, I look forward for the next competition ».
On the financial side, Steven Da Costa is not in danger. He is hired by the French national railways and has even signed with a new sponsor. « Karate is not my main income as I have a salary. Moreover, I am still sponsored by Venum and I signed with Visa during the last lockdown. So, it's OK. But it's harder to find sponsors today because, even though it's an Olympic year, they know tough time ».
ALEXANDRA RECCHIA : « I HAVE TO CHANGE MY PRIORITY. I MUST WORK »
Alexandra Recchia is in this problem. The five-time World champion has not opted for a hired job and is taking full account of the crisis experienced by the independents. After having brilliantly led two careers at the same time, that of champion and that of studying for her master in law to become lawyer, the Frenchwoman started to work. Then she fully devoted herself to Karate again before injuring herself and being out for many months. She could no longer aim for Olympic qualification through the ranking. Her goal : the OQT in May 2020.
Then... Nothingness. Lockdown, no competitions, ban of the practice in clubs… Karate is strongly impacted and those who live from it are badly affected. In October, the French federation recorded a 25% drop in its licensees compared to October 2019, and the forecasts are alarming. The academies are in danger. The reduced subsidies received by her two « employers » are no longer sufficient for Alexandra Recchia. « I have to face the facts. I have to change my priority. I must work. I will be working in a law company. Accepting this change is not easy. I need challenge. I've always been like this. The daily lack of purpose is overwhelming.
It was not an easy decision to make and accept as I felt like I was giving up. I cried a lot but I understood it was vital. So I am at peace with this decision. This does not mean that I quit Karate, however. But, while waiting to see the future more clearly, I put it in parentheses and I aim other goals, this time professional ». Alexandra Recchia has already a foothold in the world after, but she keeps one in the world before. When you know her character, it's a safe bet that it is the one with which she has so often scored Ura Mawashi...
Tags