KarateGaziantep 2022 / Turkey queen at home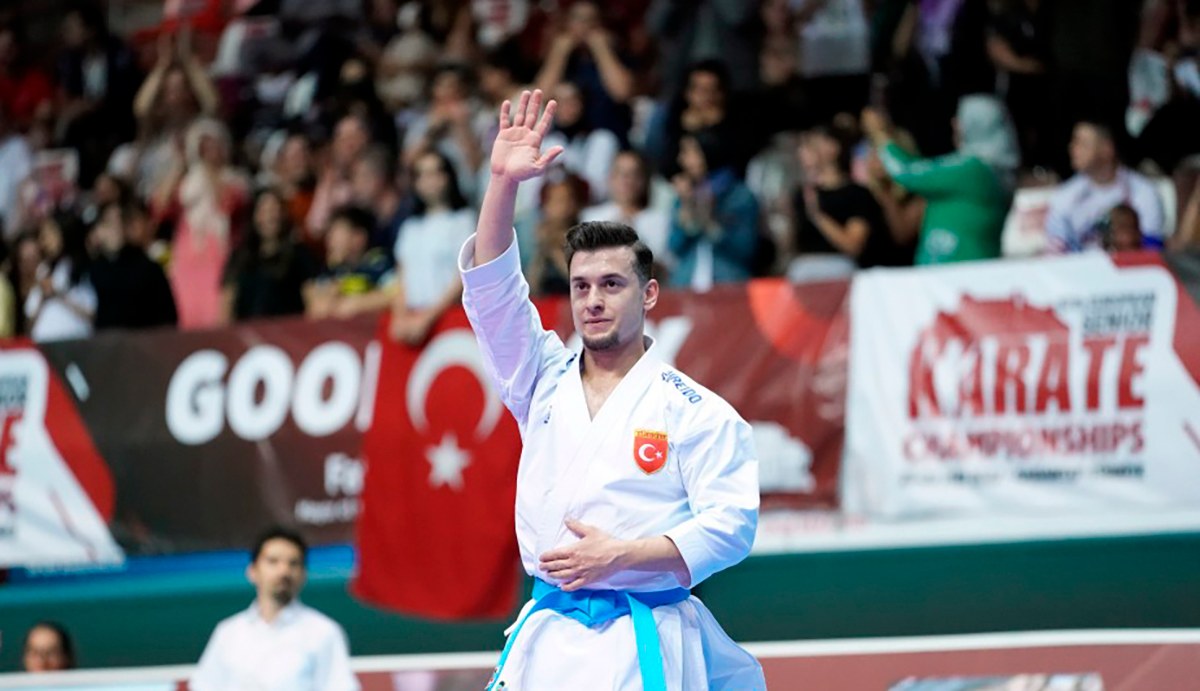 With 7 gold medals, 1 silver and 1 bronze, Turkey has largely dominated "its" European championships in Gaziantep which ended today with the last team finals. France won in men's Kumite over Aghayev's Azerabaijan. In Kata, the Italians and the Turks of Sofuoglu, who won a second European title after the individual yesterday, won gold.
By Florian Fournier
Photos : WKF
---
Team Kumite
It was the event of the day. The kumite final kept all its promises. Winner of the bronze medalists of the last world championships, the French team won a well-deserved title. In their duel which opposed them to Azerbaijan, Mehdi Filali opened the ball. Drawing 3-3 against Mamayev, the tone of the final was set.
The promising Younesse Salmi was picked up by the legend Rafael Aghayev in the 2nd fight. Thanks to his experience, Aghayev hit the Frenchman 4 times for a 4-2 win. Then the Olympic champion Steven Da Costa, handicapped by his foot injury, though impressively easy, won 4-0 by inflicting a superb Ashi Baraï on his opponent.
Kilian Cizo was the one to rock the game. Winning 3-0, the -75kg French did not tremble for a second in his fight. France had thus a 5-point lead. Jessie Da Costa has the experience to manage his fight and scored 1 point at the last second to conclude the French success in the most beautiful way.
France
Azerbaijan
Greece and Ukraine
Team Kata
Without much surprise, Turkey with its individual European champion Ali Sofuoglu, won over Spain in the final.
Turkey
Spain
Italy and Azerbaijan
Female
Team Kata
This is a classic match between Spain and Italy in female team kata. For the second consecutive time, Italy wins the European championships.
1.Italy
2.Spain
3.Turkey and France
Nations ranking
1 Turkey (7 gold, 1 silver, 1 bronze)
2 Croatia (2 1 1)
3 Spain (1 3 1)
4 Italy (1 2 4)
5 Slovakia (1 2 0)
6 Hungary (1 1 0)
7 France (1 0 7)
8 Ukraine (1 0 3)
9 Serbia (1 0 0)
10 Greece (0 1 4)
Tags