K1 Matosinhos / Steven Da Costa : "I want to know where I am"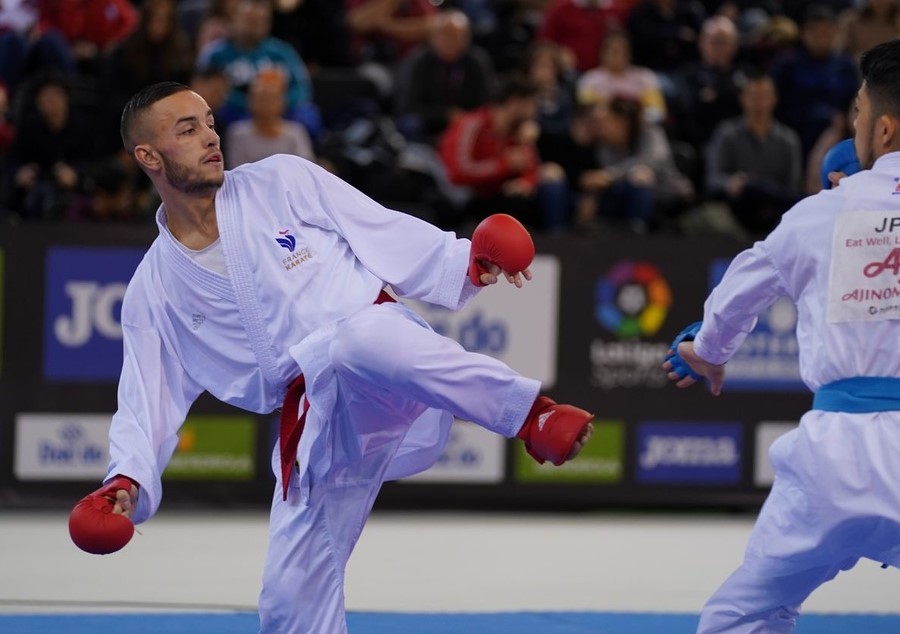 We have not seen him on a tatami since his 2nd world champion title last November in Dubai. Steven Da Costa makes his comeback to Karate 1 in Matosinhos (Portugal) on Friday.
A preparation for the Olympic champion on his way to the European championships and the World Games. But preparation does not mean lack of ambition…
By Ludovic Mauchien / Photo : Kphotos
---
How is the Olympic champion and the 2-times World champion?
I'll let you know on Friday (laughs). I'm not used to not fighting for 6 months, especially after the Olympic years when we fought every 2 weeks. It's weird. We'll see. It's not really a lack but, how to say... Limit, I have the impression that I no longer know how to do it.
Since Dubai, I haven't stopped much, only 2-3 weeks following my eye surgery. Otherwise, I never really stopped karate. But, when you don't have any competition, it's not the same...
Can't wait to hit the mat ?
Yes, I want to see. I want to know where I am. This K1 in Portugal is a preparation for the European championships. It's mostly about getting my basics.
Moreover, all the tops are registered...
Yes. I am happy because I go there mainly for that. If there are not everyone, it's a bit boring. From what I saw, no one is missing. It's good. That way, I will really know where I am.
Your coming schedule ?
Preparation for the European championships, with the French team camps. This Karate 1 is the only competition I will do before the Europeans.
Your ambitions this year?
Of course, I'm going to Portugal to win. But, the end, once again, is not a success in Matosinhos. These are the European championships and the World Games. I would love to regain the European title and, of course, win the World Games.
Tags