My best fight / Elisa Au : « I was shorter than her so I could go down low »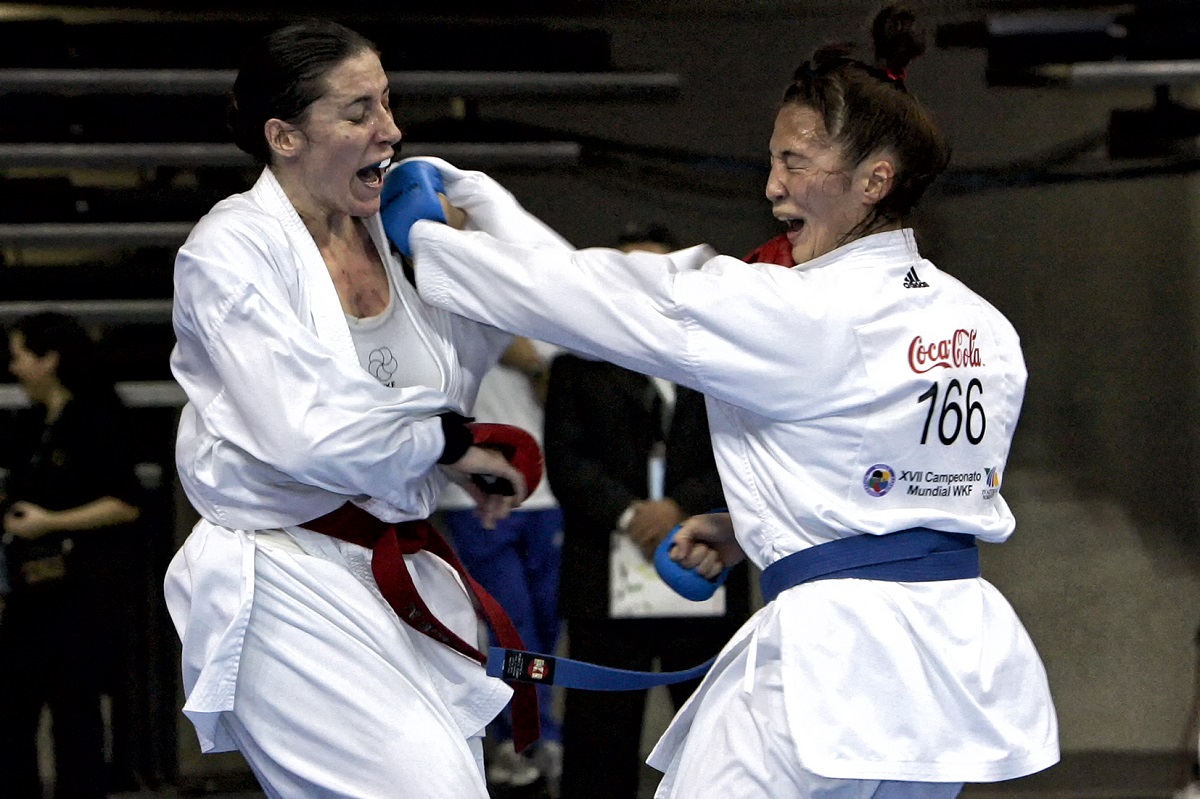 Some tough and memorable fights, the 3-times World champion has known quite a few. Engaged in +60 kg and Open divisions, the US fighter was one of the smallest and tiniest (61 kg) of these categories. So what ? World champion in 2002, Elisa Au will win her two other world titles in 2004 in Monterrey (Mexico). But she had to beat France's Laurence Fischer in the ½ final… She ended the fight with a bloody nose, in extra time (En Sho Sen)…
Par Ludovic Mauchien / Photos : Denis Boulanger
---
« My ½ final in the 2004 World championships in Monterrey against Laurence Fischer was probably my best fight. I had already competed and won in the Open division the day before. It was a very tough day. I fought the current World champion from Yugoslavia (Peric) and I had a very tough fight in the final against Ziemer of Germany, so I was very tired the next day.
I had hesitation about even competing in +60 kg. I had a talk with my dad. He said : « you trained so hard. You came here to compete in two categories, not just one, so finish your work. You prepared for it ». When I started warming up and then got to the tatami, even though I was tired, I felt like it was the continuation of the day before. I had a lot of momentum. So I felt very confident going into the first matches. I won my pool easily. I was very focus and felt like nothing could stop me.
In the ½ final, I had to fight Laurence (Fischer). I met her two years before in Madrid and it was probably my toughest match. I respected her so much. I used to watch her videos. Back then, we didn't have YouTube. It was hard to find some VHS tapes of the best fighters. She was one of those that I watched. I was still young, 23 at the time. I wasn't exposed to many really good fighters, especially from Europe. Most of the people I fought were from Pan America.
I had a lot of respect for her but, at the same time, I knew that I had beaten her 2 years before and I felt like a lot of momentum and a lot of focus going to this ½ final match. It was difficult to fight Laurence because she was tall and she had a really good presence in the tatami, like she commanded her space. My strategy was always to be a pressure fighter, even if it was difficult for me in the +60 kg because I was one of the shortest girl in the division. But that was always my strategy : put pressure, getting close. I kept that strategy with her.
During the 2 minutes of the match, we were very close. We ended in a tie and we had to go into En Sho Sen (overtime). Before we got to that, in the last exchange of the regular time or the first one in En Sho sen, she hit me very hard in the face (she laughs). I thought my nose was broken. It didn't. But it was bleeding a lot. But my mindset was : « I can do it, I have done it before. I had all the training and the confidence behind me ».
One thing my sensei had said to me before I left for Monterrey was : « when you won in Madrid in 2002, you were good, but you got better in 2 years. It gave me the confidence. If I doubted about my win in 2002 (maybe it was lucky, maybe I just had a very good day…)… I shouldn't feel that going into 2004. I should feel much more confident because I had improved in those past 2 years in my training. So that thing that he said to me, I was playing it in my mind every match in Monterrey.
When I am sitting on the medic table, getting my nose fixed, I was remembering that, « you are better this time, you beat her in 2002, you can do it again, you trained, stay focused. It's just one point ». So I went to En Sho Sen with a lot of confidence. I went for my signature, Gyaku Tsuki at the time. Of course, I was shorter than her so I could go down low and bypass her jodan punches. There was an exchange between the two of us and I went down for a Gyaku Tsuki and was able to get that final point. Going into the final, I was over confident and I beat another amazing fighter, Vanesca Nortan from the Netherlands. But I chose the ½ final against Laurence because she was a very strong fighter and I have so much respect for her. If you look at the records, her and I were like the best for +60 kg in this moment (Fischer was World champion in 1998 and 2006) ».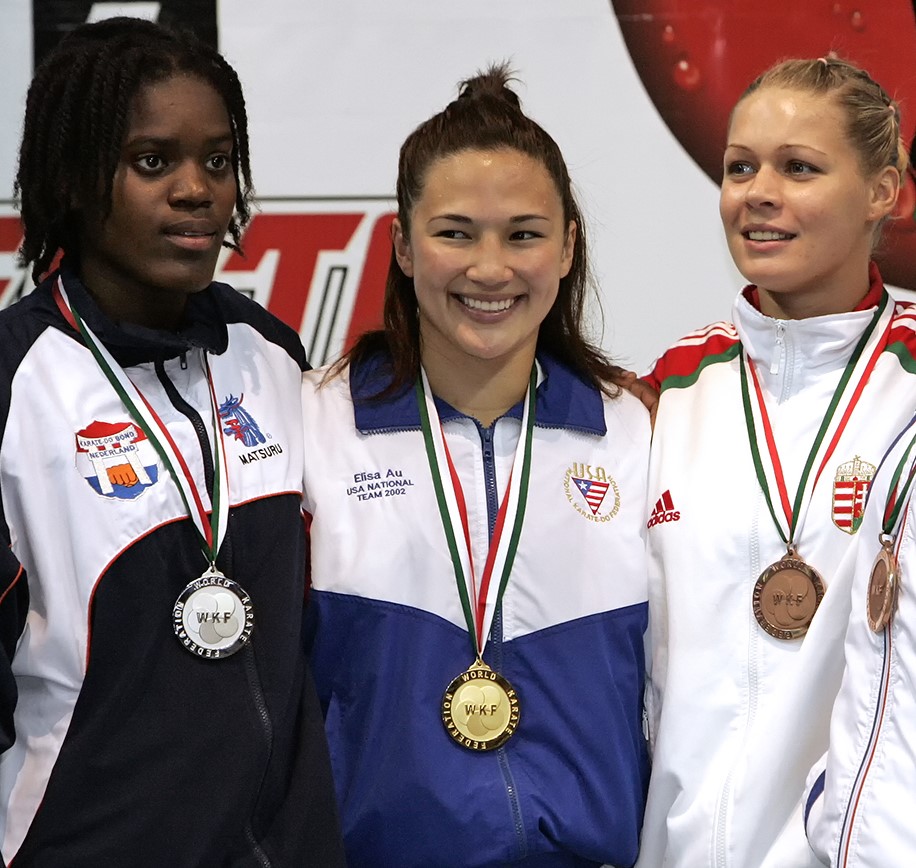 Tags