EuroKarate2019 / Turkey dominates the team competitions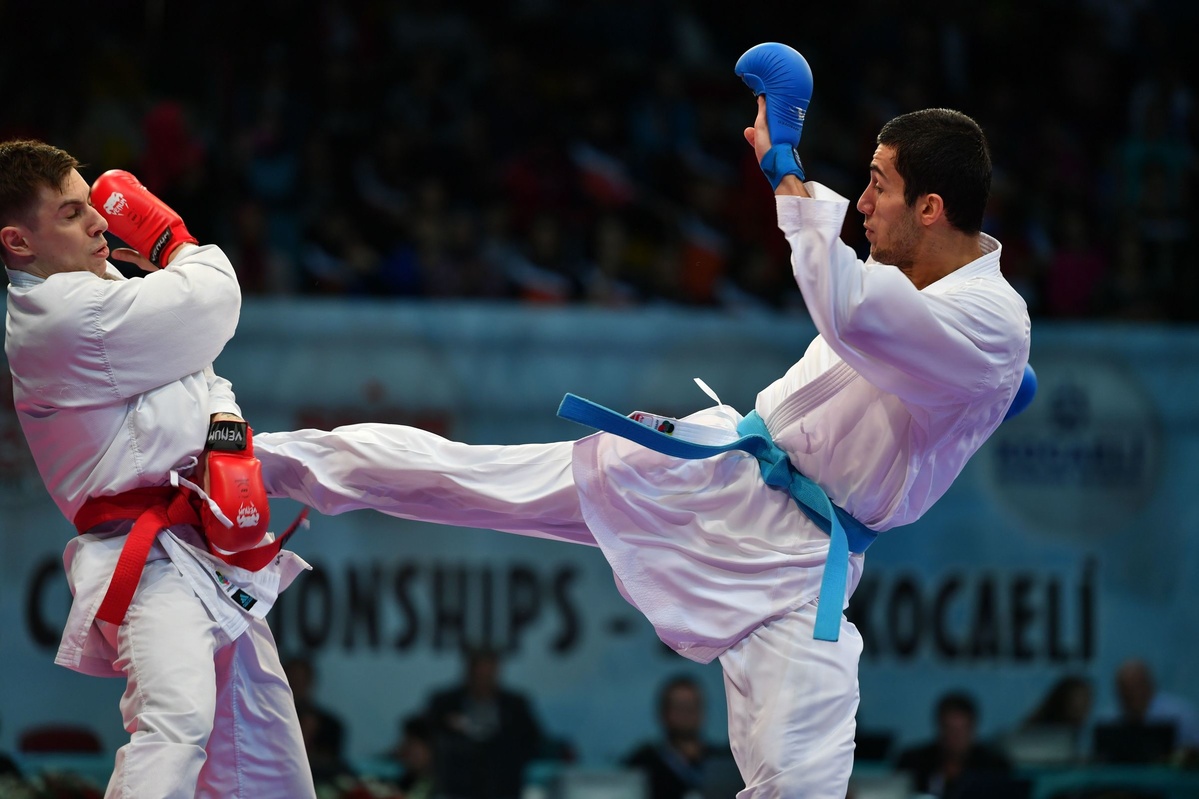 On this second day of the European championships in Guadalajara (March 28-31) dedicated to the teams, Turkey impresses everybody. With three finals out of four possible, the Turkish teams largely dominated this day and can hope to finish first nation of the competition on Sunday.
By Florian Fournier
Photo : Kphotos
---
Men's kumite teams
By defeating the Croatian team, which had before beaten France in the quarter-finals and then Ukraine in the semi-finals, Turkey went to the finals. Impressive, the Turkish fighters will meet Serbia which has defeated the host country, Spain, to reach the final.
Final: Turkey vs Serbia
Bronze medals: Ukraine vs Croatia and Spain vs Portugal
Men's Kata Teams
The vice-world champions will try to keep their European title on Sunday against Turkey. Favorites of the competition, these two nations did not disappoint by their work and show that they are still a step above the others.
Final: Turkey vs Spain
Bronze: Russia vs Azerbaijan and Italy vs Serbia
Women's Kumite Team
As for the men, Turkey reaches the final. Winner of the Spanish in a clash, the Turks can win the European title on Sunday if they overcome Ukraine's Anzhelika Terliuga.In the semifinals against Italy, the Ukrainians showed great ability and can hope to win the title.
Final: Ukraine vs Turkey
Bronze medals: Italy vs Croatia and Spain vs Germany
Women's Kata Teams
The Spanish world vice-champions can win a new European title by winning over Italy on Sunday. At home, the Spanish team can count on the support of their audience already present today to help them in this quest.
Final: Spain vs Italy
Bronze: Slovakia vs Russia and England vs Portugal
Tags