The 2021 Europeans in Sweden cancelled !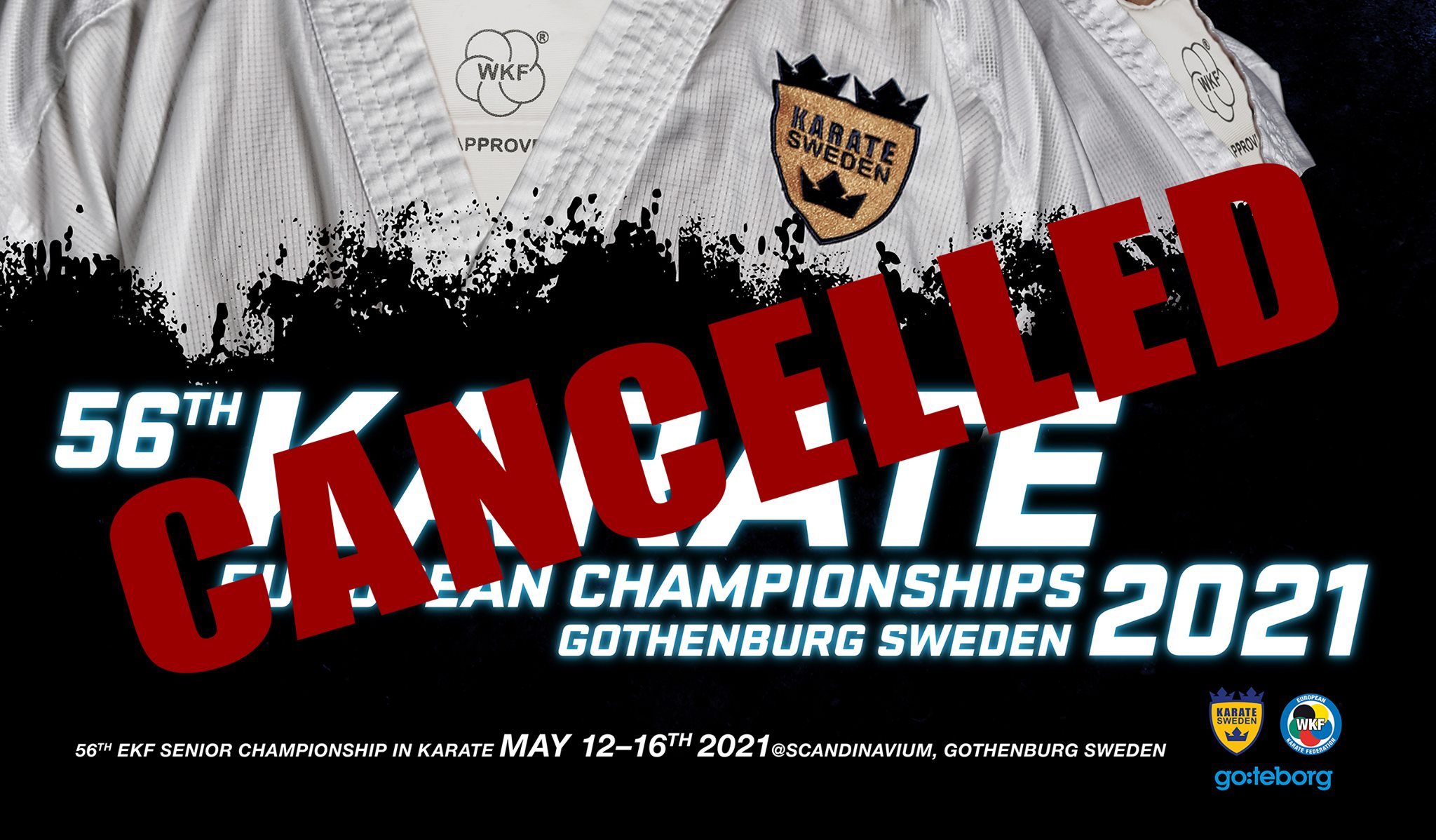 The news broke last night. The Swedish federation has announced the cancellation of the 56th European championships which were to take place in Gothenburg from May 12 to 16. A withdrawal due to « the uncertainty surrounding the pandemic situation and its consequences. This does not mean that there will not be an European championship in 2021, especially since this competition is a step of the Olympic qualification. Explanations...
By Ludovic Mauchien / Photo: DR
---
The news can give headaches to many athletes. Six months from the deadline, the Swedish federation throws in the towel. It will not organize its second European championship after 1982. The 56th edition will not take place in Gothenburg from May 12 to 16 as planned. The EKF must now find a new host for this competition included in the Olympic calendar (Azerbaijan ? Russia ? Turkey ?...), a tough task given the current situation.
What reasons led the organizers to cancel the event ? Why today ? Urban Andersson, the president of the Swedish federation, motivates this decision : « The Corona crisis has put us in a very difficult situation. Because of that we have during the last months worked through a risk assessment together with our partners and other authorities. The conclusion was that we would try and push forward until January 2021. We have re-negotiated all our contracts according to this deadline.
Unfortunately, the European Karate Federation (EKF) has now asked for a guarantee from us already in early November, wether we can go through with the championship or not. That is an impossible question to answer realistically at the moment, due to different restrictions and the development of the virus, where we also now see the that the number of infected are rapidly increasing in Sweden as well as in rest of Europe.
If we were to make the decision this early, committing to pushing through the event in May 2021, it puts us in a position where we need to be able to cover the risk of a major economic loss, with a possible bankruptcy for the Federation. Regardless how much we would like to host the championship, that is not an option. Our personnel resources are also impacted by the corona crisis which leads to difficulties going forward.
Our primary task in Sweden, as issued by the government, is to promote public health through our sport and provide a positive environment for children and young people. That is a foundation we cannot put at risk.
Our hosting of the championship was meant to be an event to strengthen and unite the Swedish karate community. It has now transformed to a risk of enormous proportions that is the opposite of what our goal of this project was. No one could of course foresee the breakout of a pandemic and it would be tremendously reckless of us to continue this path with the terms we now have been given. »
Tags