Tokyo 2021 / The 56 qualified athletes for the Olympics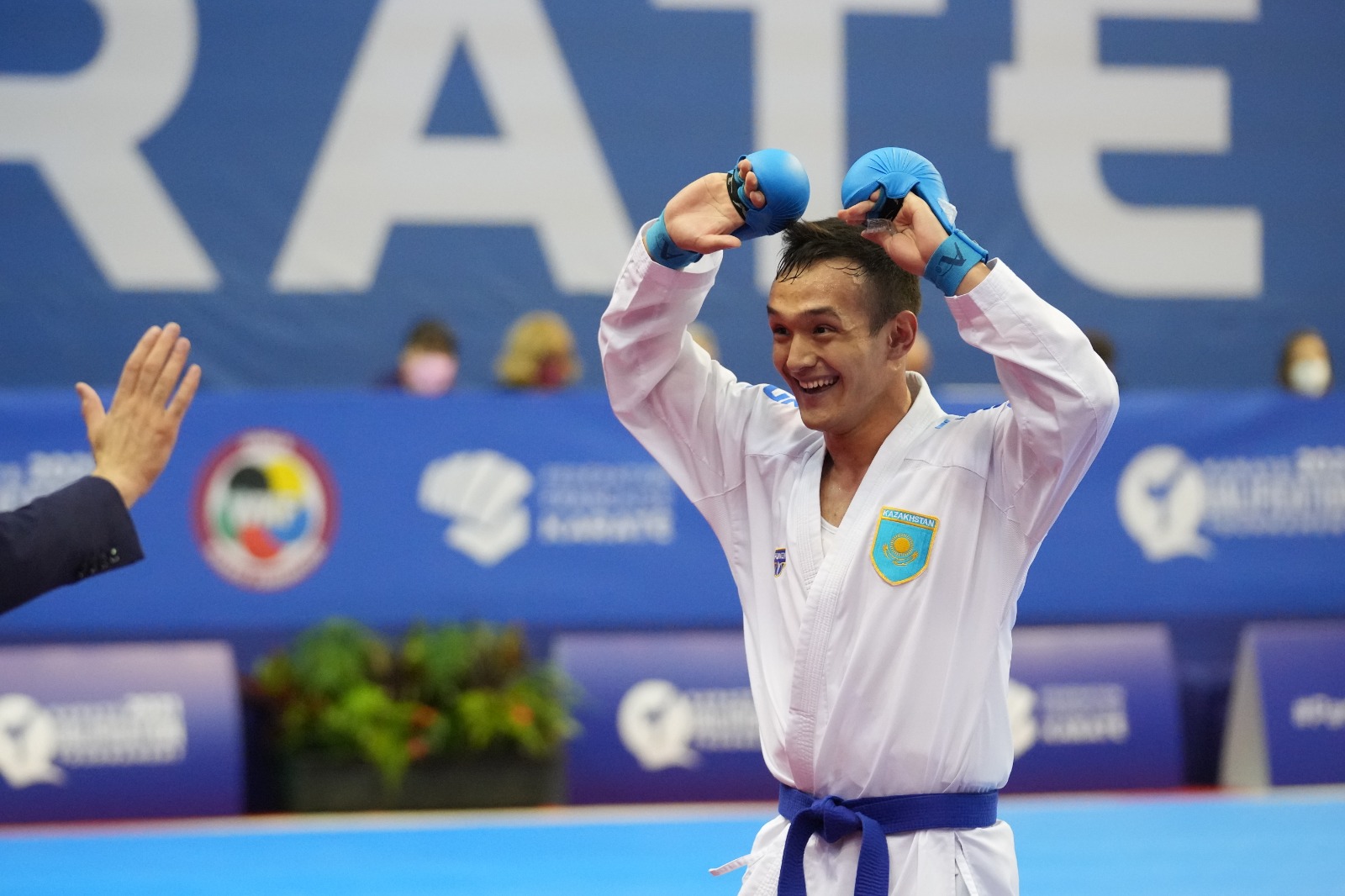 The Games are done for the qualification. 24 new athletes printed their tickets last weekend for the Tokyo Olympics during the World Olympic Qualifying Tournament (OQT) in Paris (June 11-13). We now know 7 of the 10 qualified ones by category. Among the 3 remaining places to be given, 1 is reserved for the Japanese, the other 2 will be delivered via a continental selection criterion and by IOC wild card. The 56 official qualified athletes.
By Ludovic Mauchien / Photo :
---
Among the 56 official qualified athletes, Turkey has 7 (out of 8 possible), Italy 5, Iran 4, Kazakhstan, Azerbaijan, Egypt, Ukraine and Germany 3. Six countries will have 2 athletes at the Games. 13 countries managed to qualify 1 athlete. In all, 27 nations will be present at the Tokyo Olympics.
-67 kg
Ranking
Darkhan Assadilov (KAZ)
Steven Da Costa (FRA)
Angelo Crescenzo (ITA)
Ali Elsawy (EGY)
Naoto Sago (JPN)
TQO Paris
Samdan (TUR)
Almasatfa (JOR)
Farzaliyev (AZE)
-75kg
Ranking
Bahman Asgari Ghoncheh (IRI)
Luigi Busa (ITA)
Rafael Aghayev (AZE)
Stanislav Horuna (UKR)
Ken Nishimura (JPN)
TQO Paris
Azhikanov (KAZ) (photo)
Harspataki (HUN)
Bitsch (GER)
+75 kg
Ranking
Ugur Aktas (TUR)
Sajad Ganzjadeh (IRI)
Jonathan Horne (GER)
Ivan Kvesic (CRO)
TQO Paris
Hamedi (KSA)
Arkania (GEO)
Gaysinsky (CAN)
Kata M
Ranking
Damian Quintero (SPA)
Ryo Kiyuna (JPN)
Ali Sofuoglu (TUR)
Antonio Diaz (VEN)
Mattia Busato (ITA)
TQO Paris
Torres Gutierrez (USA)
Wang (TPE)
Park (KOR)
-55 kg
Ranking
Serap Ozcelik (TUR)
Anzhelika Terliuga (UKR)
Tzu-Yun Wen (TPE)
Miho Miyahara (JPN)
Sara Bahmanyar (IRI)
TQO Paris
Goranova (BUL)
Zhangbyrbay (KAZ)
Chernysheva (RUS)
-61kg
Ranking
Xiaoyan Yin (CHN)
Giana Lotfy (EGY)
Jovana Prekovic (SRB)
Merve Coban (TUR)
Mayumi Someya (JPN)
TQO Paris
Sadini (MOR)
Serogina (UKR)
Garces Sequera (VEN)
+61 kg
Ranking
Irina Zaretska (AZE)
Hamideh Abbasali (IRI)
Li Gong (CHN)
Meltem Hocaoglu Akyol (TUR)
Ayumi Uekusa (JPN)
TQO Paris
Quirici (SWI)
Semeraro (ITA)
Abdelaziz (EGY)
Kata F
Ranking
Sandra Sanchez (SPA)
Kiyou Shimizu (JPN)
Vivian Bottaro (ITA)
Mo Sheung Grace Lau (HK)
Sakura Kokumai (USA)
TQO Paris
Bozan (TUR)
Feracci (FRA)
Juettner (GER)
Tags