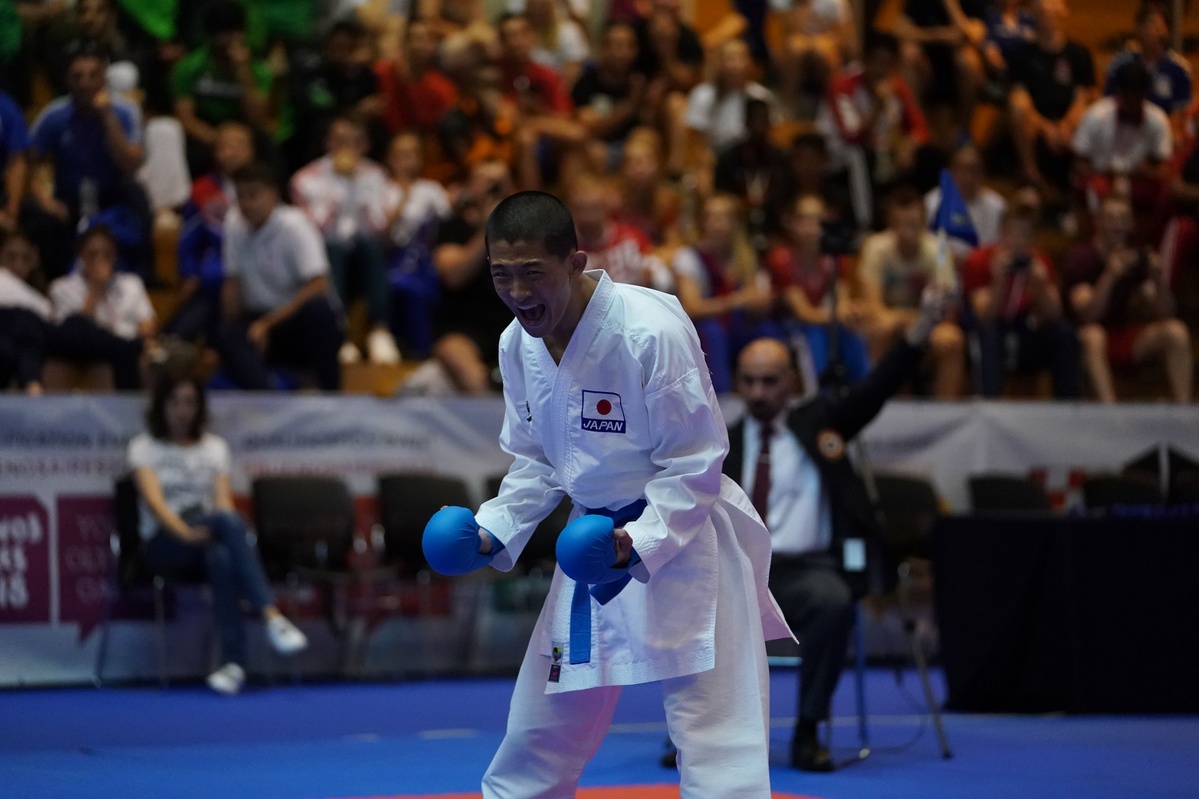 Following the qualifying tournament for the Youth Olympic Games (YOG) held in Umag (Croatia) on June 29th-30th, we now know the 36 athletes qualified for the first Olympic tournament in the history of Karate that will take place in Buenos Aires on October 17th-18th. Japan will have 6 fighters (out of 6 possible), Iran 4, Turkey, Russia, Great Britain and Morocco, 2. We thus should notice the absence of major nations such as Germany, Azerbaijan, Spain and France.
By Ludovic Mauchien
Photos : K-Photos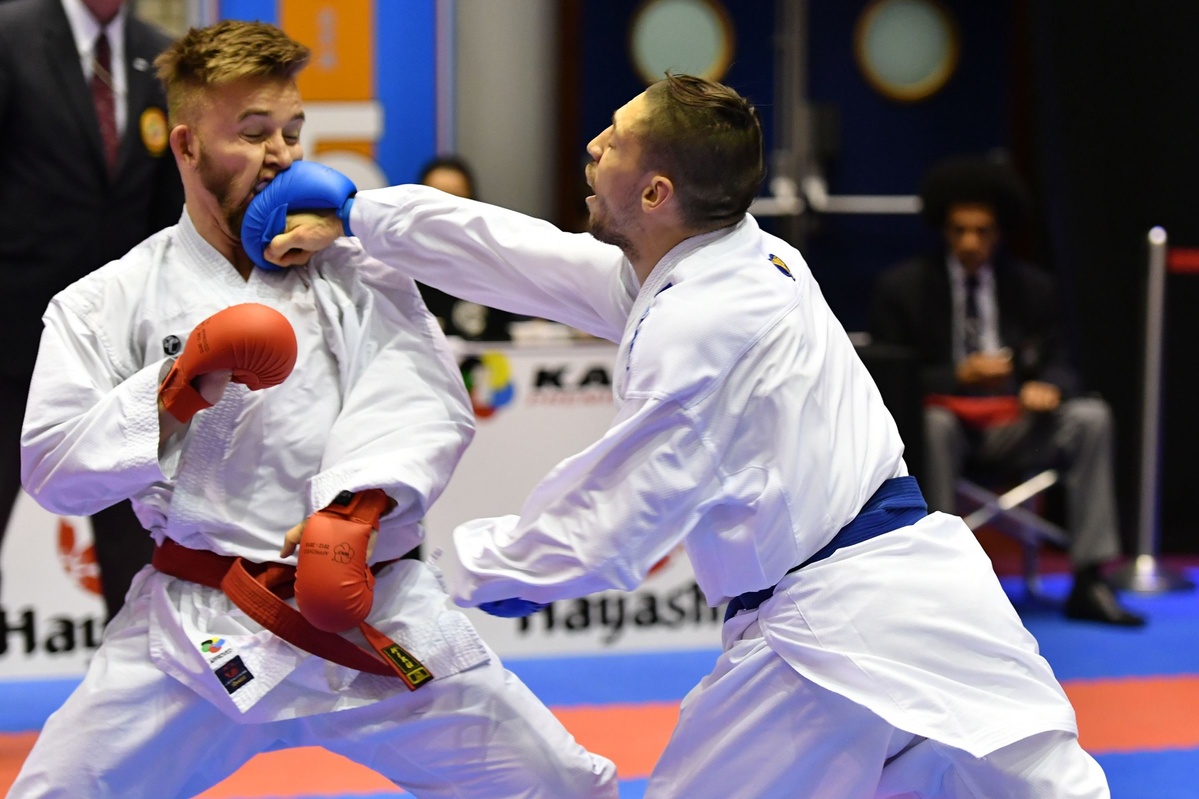 He is one of those karatekas that we do not want to miss the fight. With him, thrill is guaranteed, show too. World n°2 (-75 kg) behind his buddy and n°1 opponent, Rafael Aghayev, Ukraine's Stanislav Horuna, 29 years old, is one of the favorites for the gold medal at the European Championships held in Novi Sad (May 10th-13th). 3rd in the 2014 Worlds, he is a two-times European silver medalist (2014, 2017), the 2017 World Games winner and has 15 podiums in the Premier League, including six successes. Lawyer as a « civilian », Stanislav Horuna tells us about him : his daily life, his vision of Karate, of life, his ambitions...
By Ludovic Mauchien
Photos : K-Photos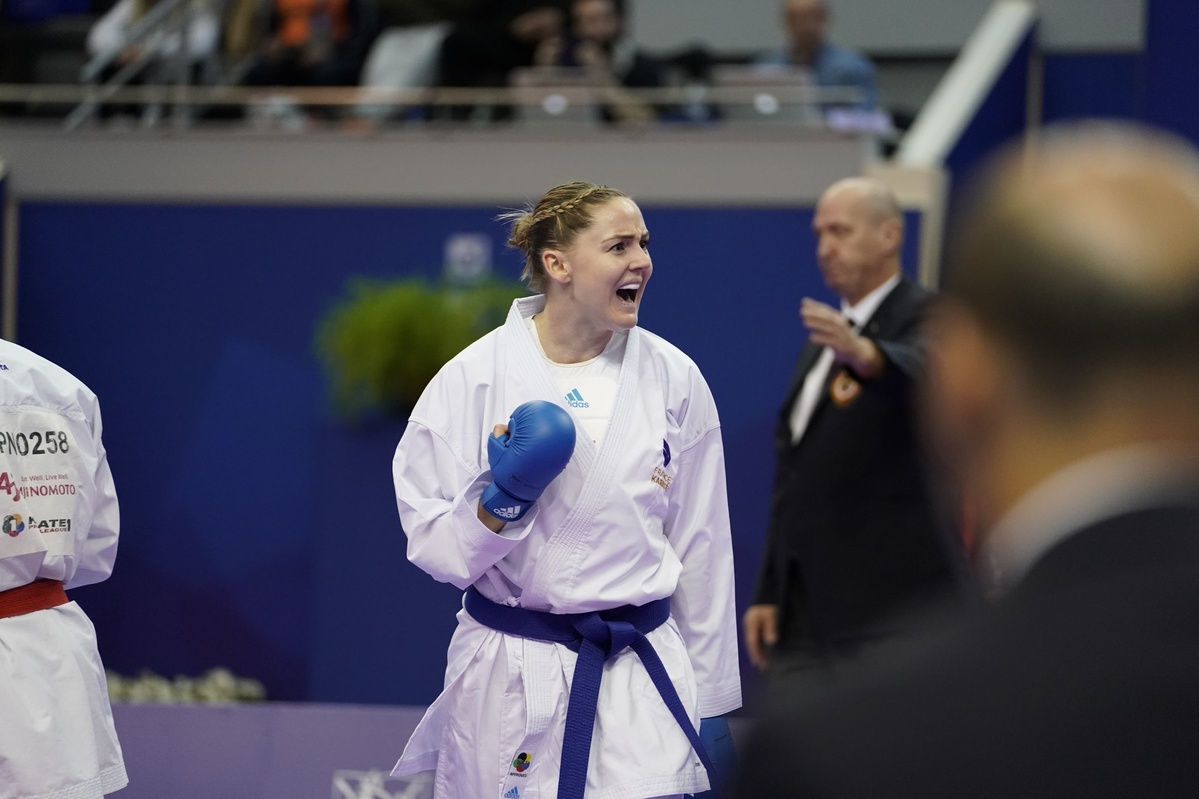 She is unbeatable since the beginning of the year ! Winner of the Paris Open in late January, the French fighter Alizee Agier (-68 kg) won again in Dubai last weekend. At 23, the 2014 World champion aims to be the N° 1 in her category and wants to take the European title next May, the only one she misses.
By Ludovic Mauchien
Photos : K-photos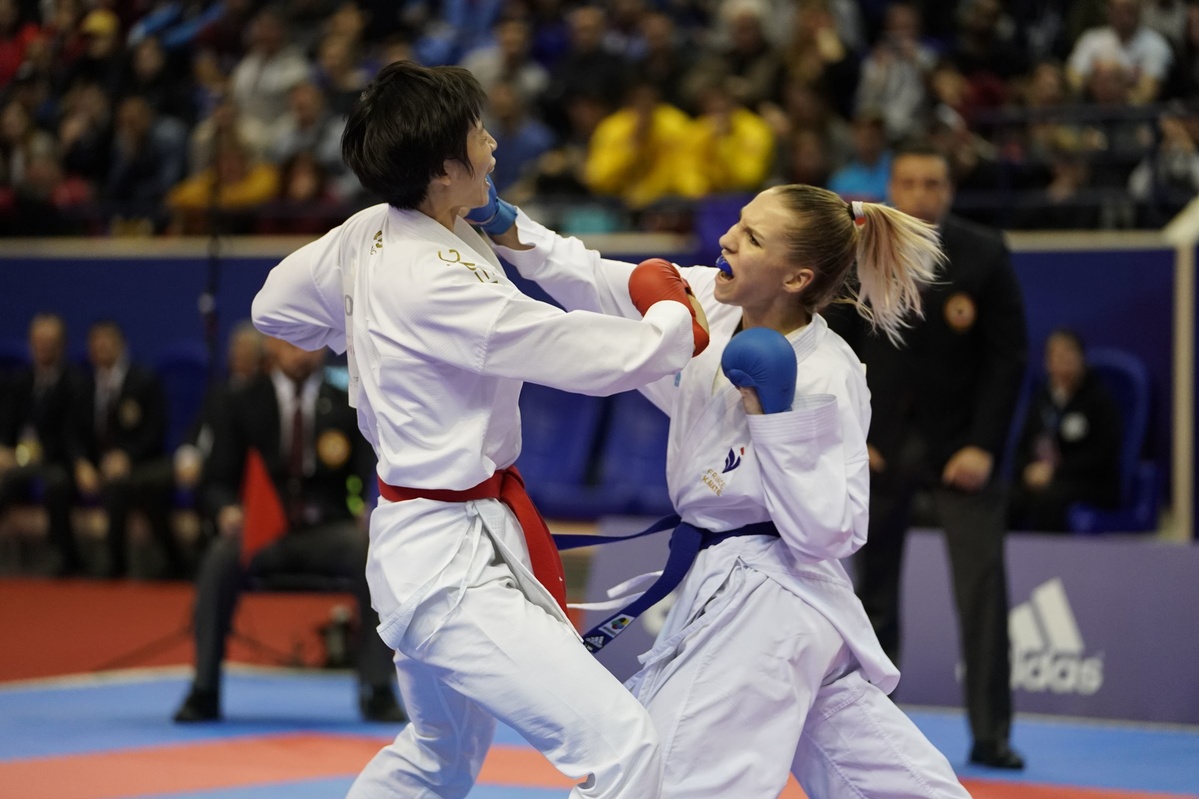 She participated to her first Senior competition last September in Halle. She will arrive at the Rabat Premier League (April 6th-8th) with two finals on her records, including a success in Rotterdam three weeks ago !
At 18 years old, Gwendoline Philippe (-61 kg), two-times World champion (Junior in 2015, U21 in 2017), European champion (Junior in 2016), already shines out. And if she was going to beat her elders to the punch...
By Ludovic Mauchien
Photos : K-photos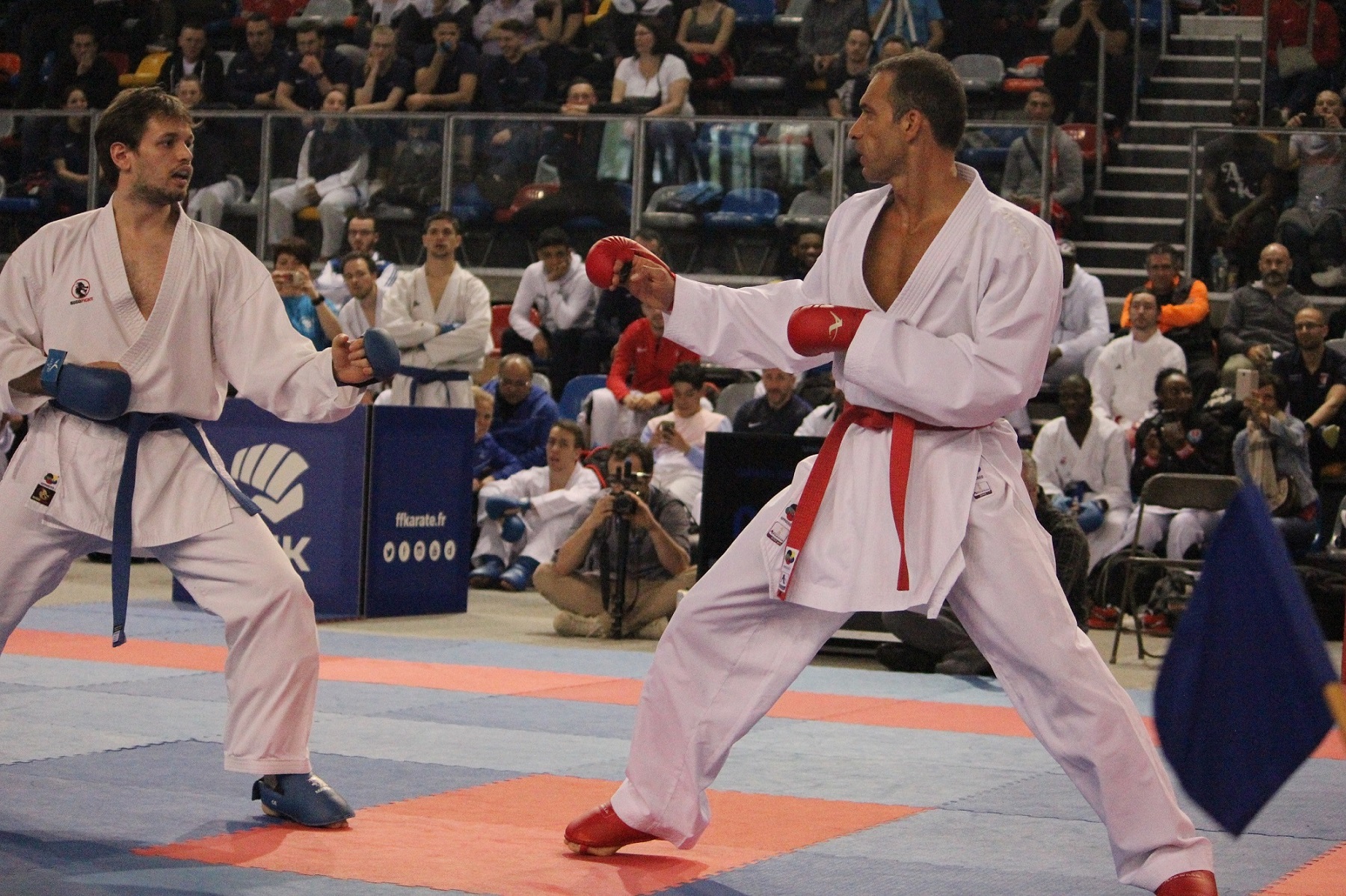 It was his first French National championship in the 21st century. After a first round quite easy (8-0), the 2000 World champion lost his second fight against the future finalist and World n°35, Cisse Laha (8-3). He was again dominated in repechage (3-0).
By Ludovic Mauchien in Reims (France)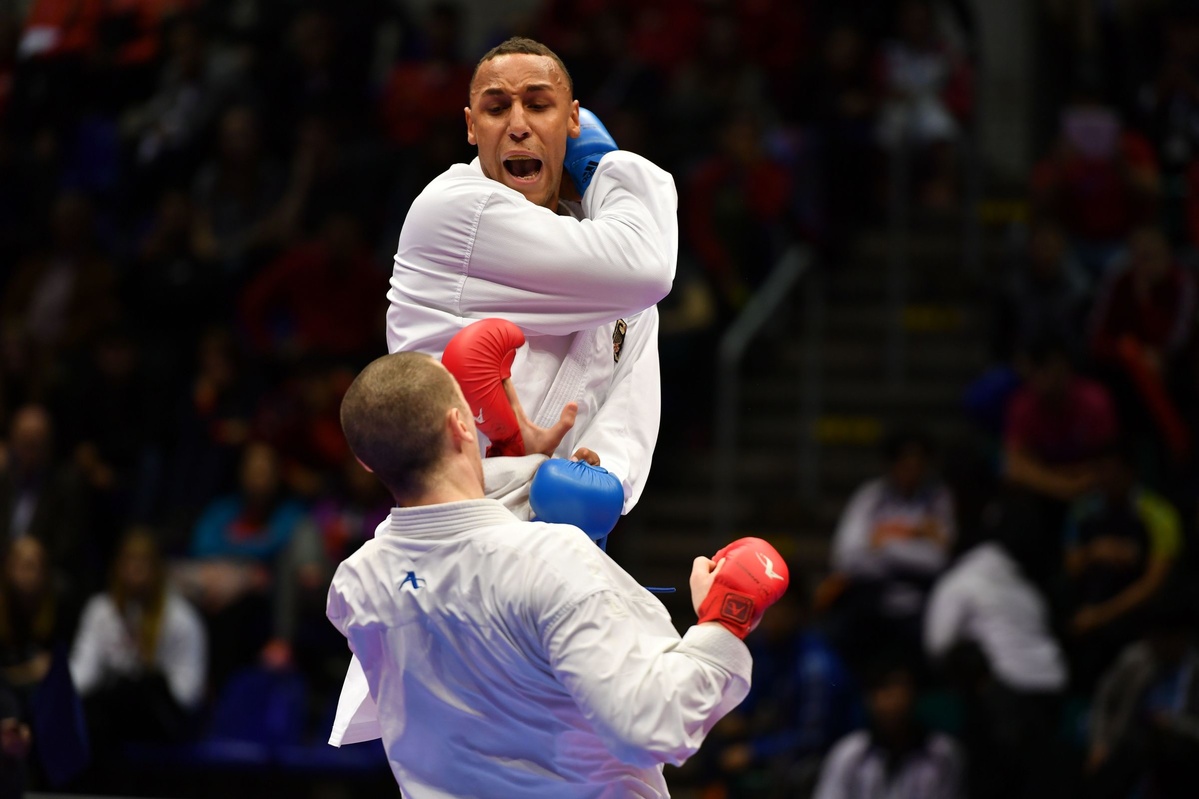 The German fighter, five times European champion, comes to this Rabat Premier League (April 6th-8th) as the World n°1. Winner in Salzburg and Rotterdam, he hopes to keep going in his golden way in Morocco. But he first aims the World title next autumn.
By Ludovic Mauchien in Rabat
Photos : K-photos