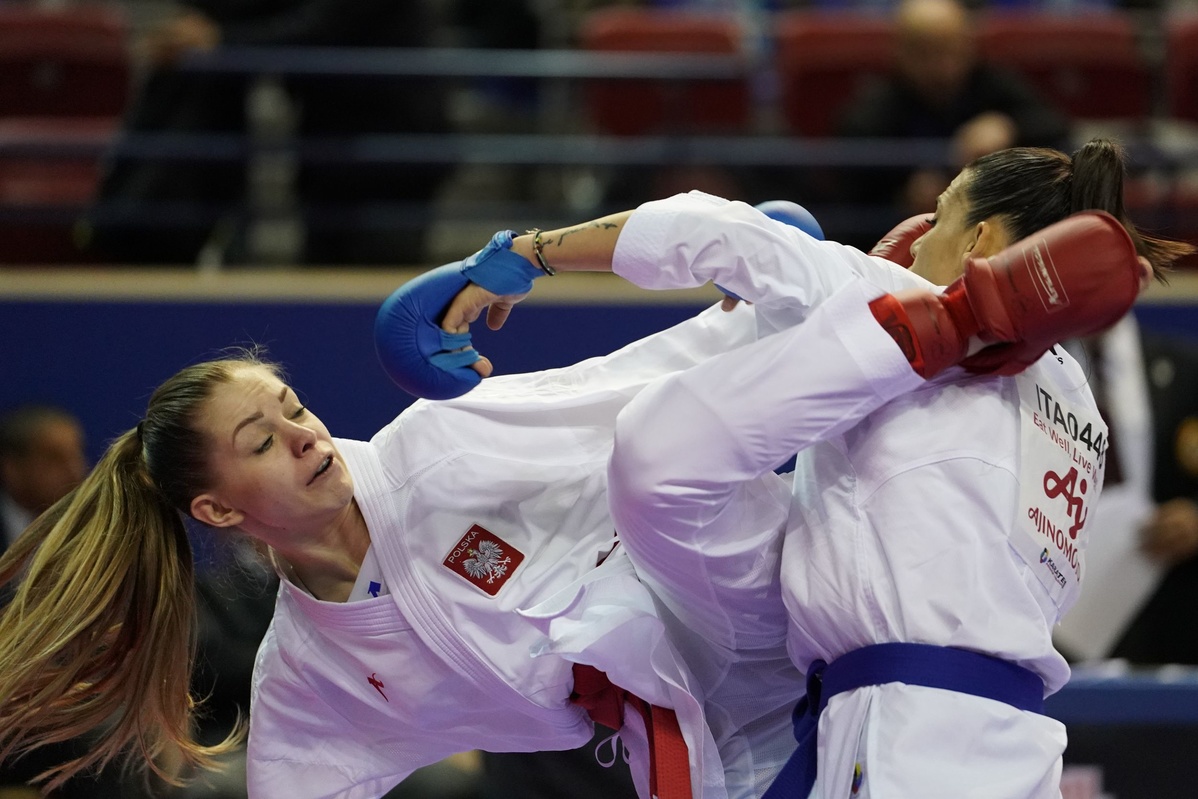 She was one of the big surprise of the Madrid's World championships. At 21 (22 since last Sunday), Dorota Banaszczyk became World champion (-55 kg) ! In Paris, last week-end, she confirmed that her Spanish experience was not an accident and qualified for her 1st Premier League final. But, this time, she lost it against the European champion, Terliuga of Ukraine.
By Ludovic Mauchien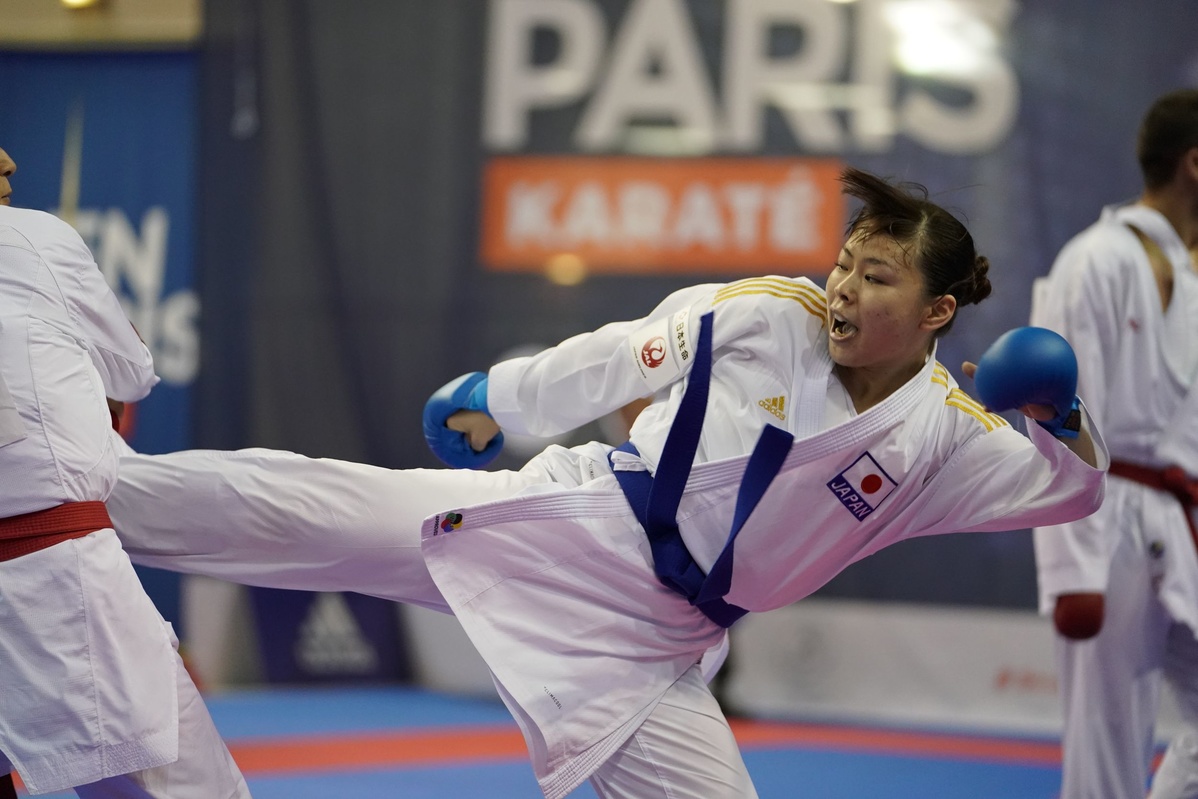 First big tournament since the World championships in Madrid, the Paris Open Premier League (January 25-27) has given rise to many revenges. The Frenchman Steven Da Costa (-67 kg) is the only World champion to have won again. A special mention to Belarus' Anton Isakau, who signs his first international victory. Echoes...
By Ludovic Mauchien
Photos : Kphotos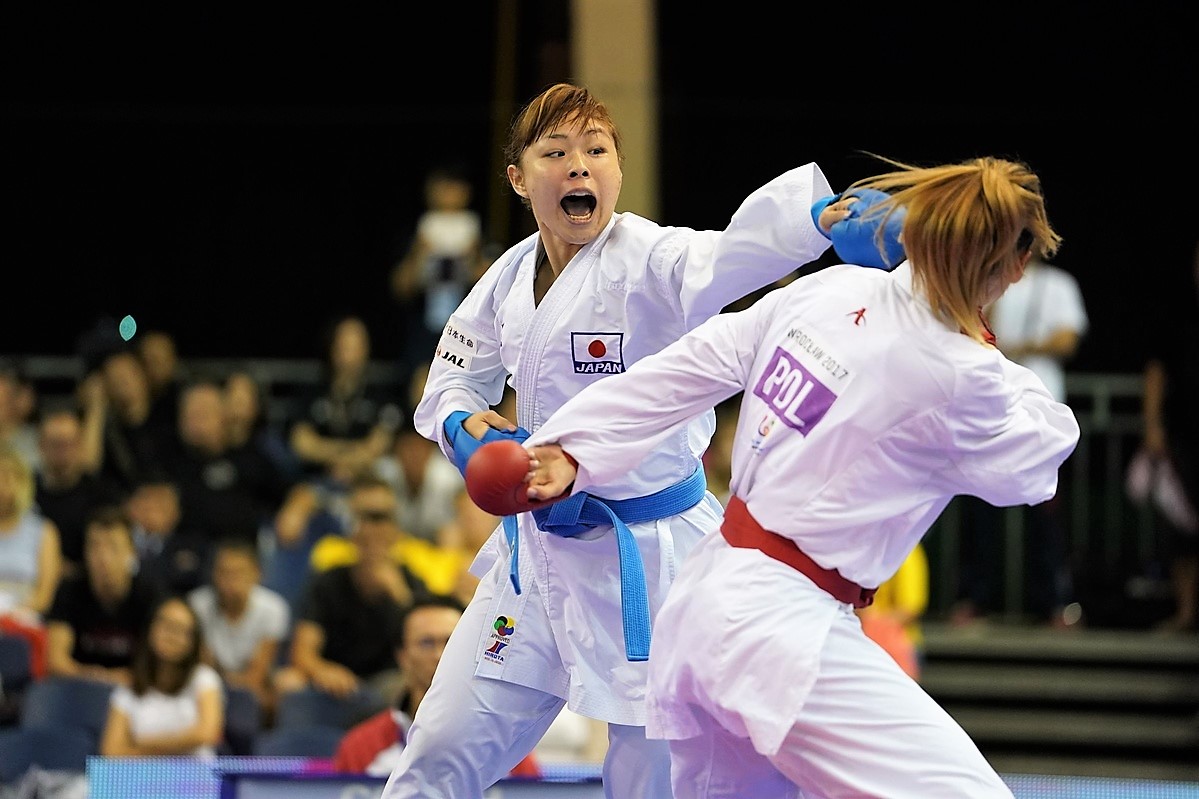 For this 2nd day of the Paris Open Karate, Japan's Ayumi Uekusa (+68 kg) is in the final against France's Nancy Garcia. In -61 kg, another French girl will try to win her first title in paris on Sunday. In the male category, the Tops failed as the +84 kg World champion, Jonathan Horne.
By Florian Fournier
Photo : Kphotos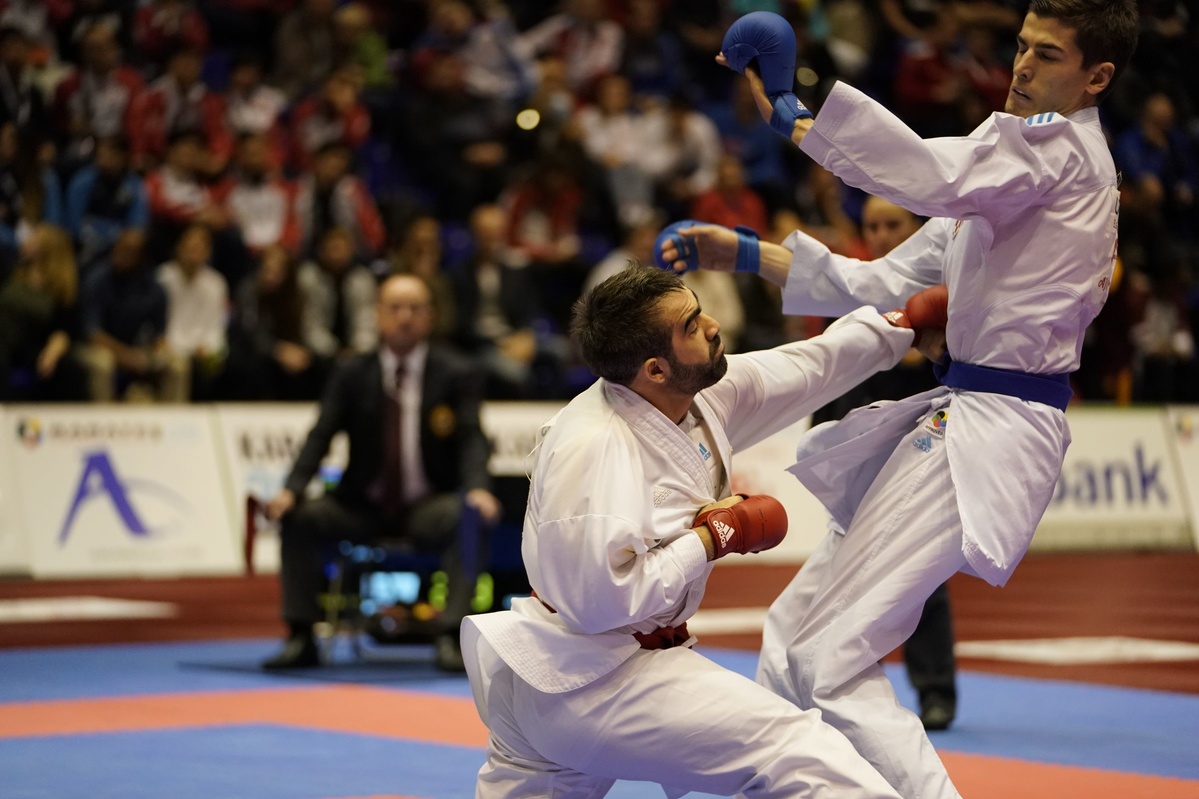 It's starting to tease... It's getting closer... What ? The Tokyo Olympics ! The Madrid's Worlds have allowed some to rank well, others have lost quite a lot. Time is not yet to worry but a bad winter would handicap them for their future in Japan.
In short, between those who missed the boat in Spain, those who would like to get their revenge, and the « winners » who intend to confirm their result and increase their lead, a plethora of fights are tantalizing. Duels that are eagerly awaited at the Paris Open (January 25-27)...
By Florian Fournier and Ludovic Mauchien
Photos : Kphotos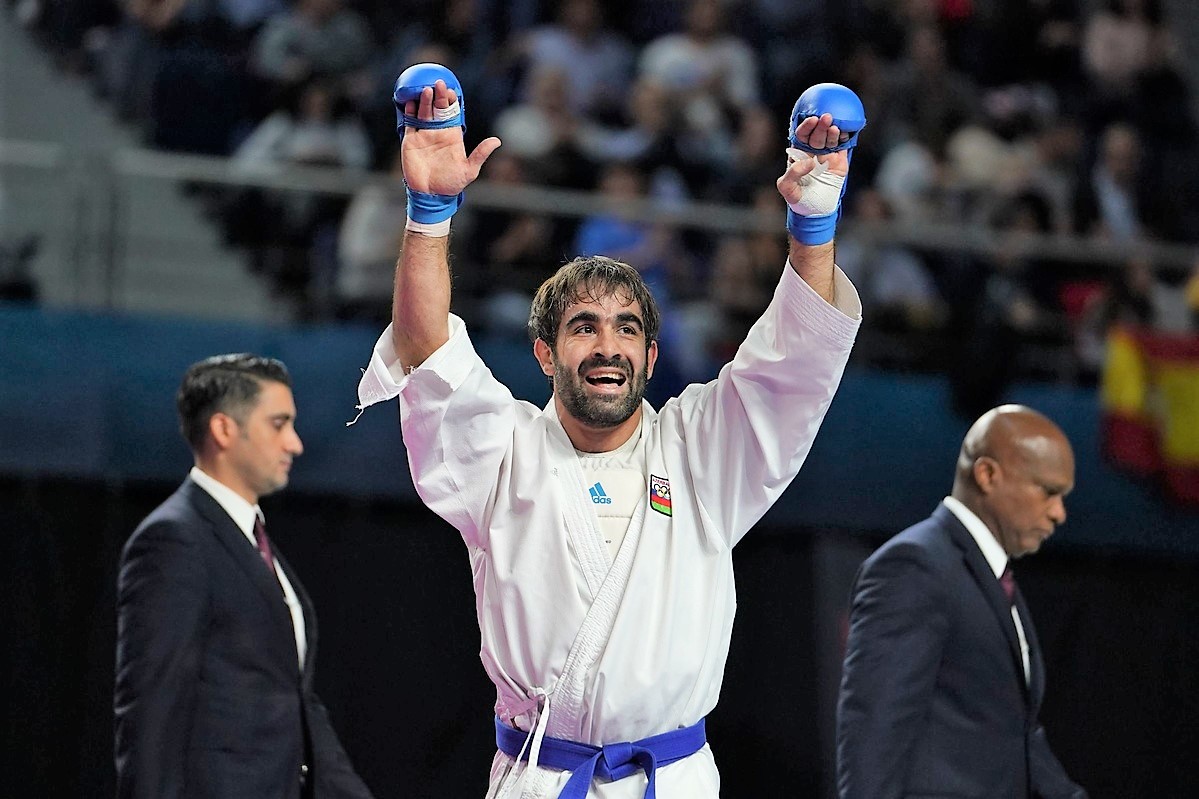 World champion last November, France'sSteven Da Costa isagain in the final of the Paris Open (January25-27) a yearafterwinningitfor the first time. Like the Frenchman, many world champions and top fighters have qualified for the finals on Sunday :Aghayev, Ozcelik, Crescenzo...
By Florian Fournier in Paris
Photos / KPhotos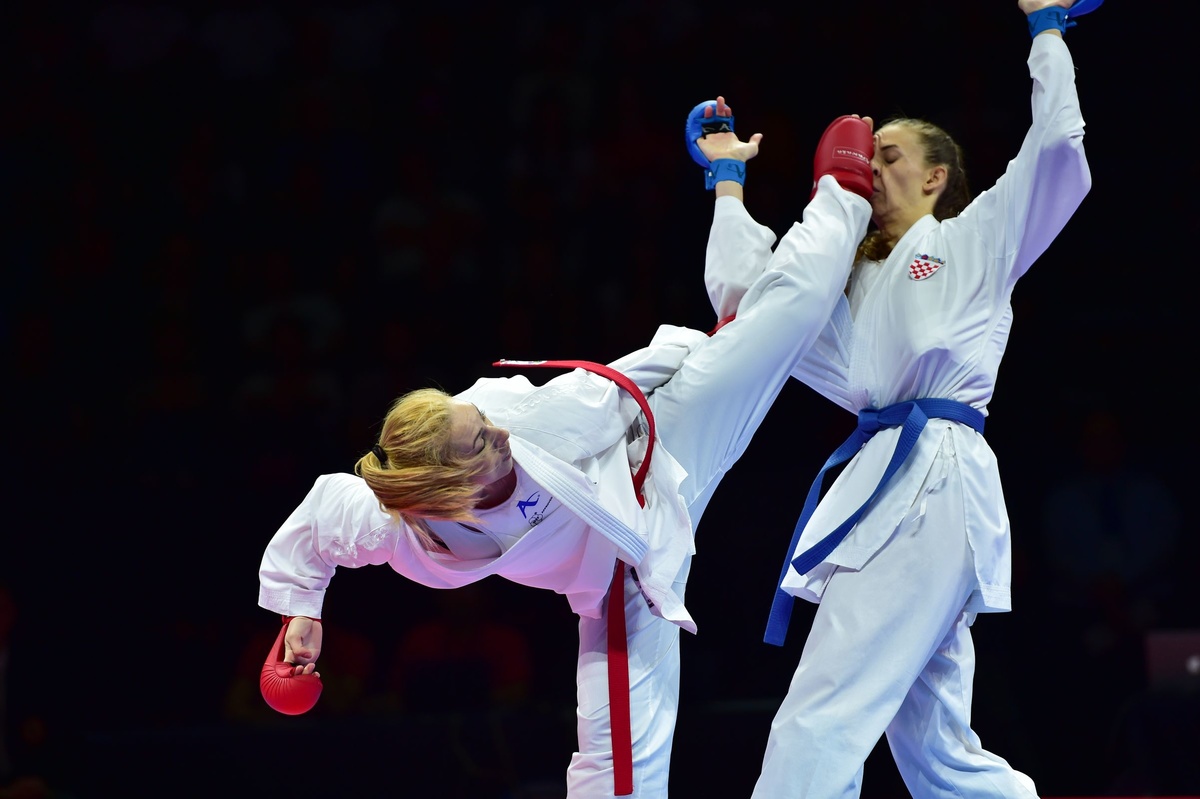 Her parents met in a Dojo. Her father is her teacher. Her mother is 5th Dan. She started Karate in her mother's belly. She was crowned World champion in last (+68 kg) ! It flows naturally, right ! However, the river was not so quiet for Eleni Chatziliadou, 3rd of the 2012 Worlds at only 19 years old. But she will know 4 years half in jest, half in earnest because of a professional exile in Germany to finance her competitions. Vice-World champion in 2016, vice- European in 2018, she is 100% professional % since last August.
By Ludovic Mauchien
Pictures : Kphotos