Reached on Friday night in Shanghai, the French champion (-50 kg) shares her joy of finding her peak again with her 1st final since January 2018 and especially since her injury. The 22nd of her career ! It will be on Sunday against her eternal rival and friend, Turkey's Serap Ozcelik. Her reaction.
By Ludovic Mauchien
Photo: Kphotos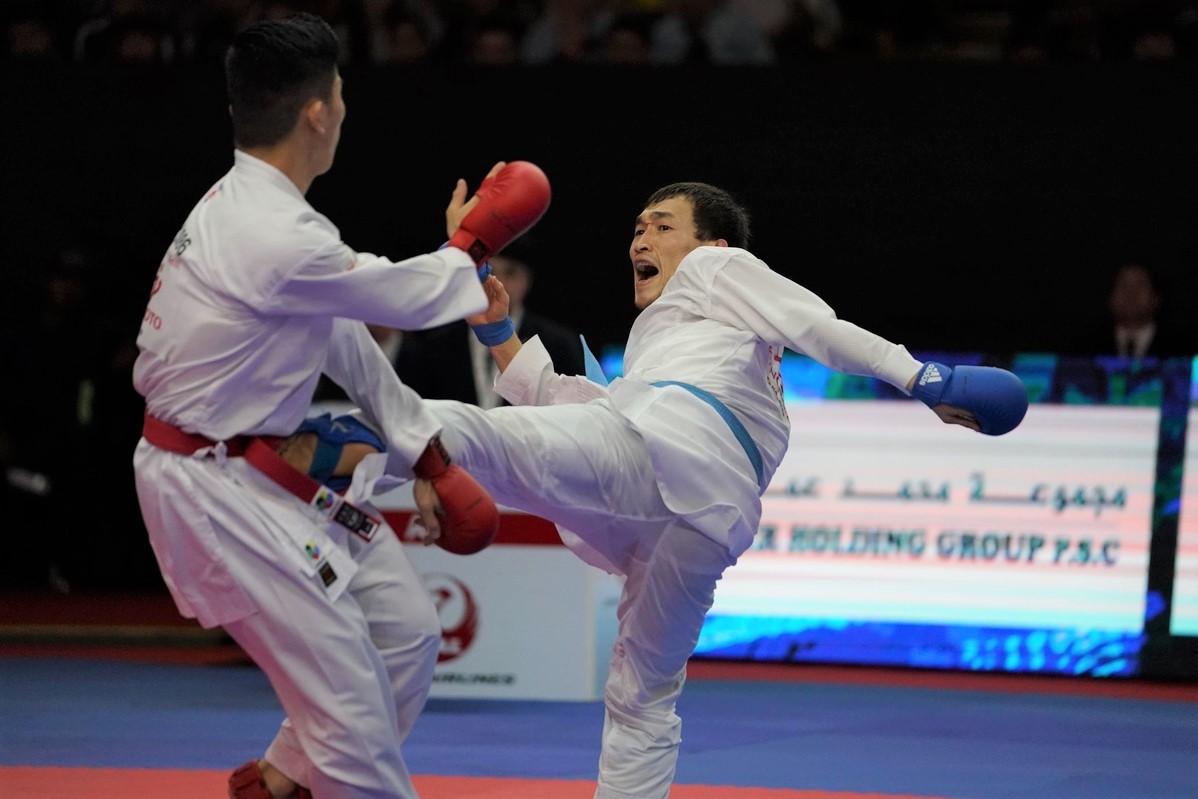 A 100% Kazakhstan final in -60 kg, unprecedented in -67 kg and -55 kg, opportunistic in -75 kg, historic in -50 kg and Kata. The first day of K1 Shanghai (7-9 June) delivered its verdict, with 2 finals for Iran (Karimi, Asgari) and, therefore, Kazakhstan (Alpysbair, Assadilov). French side Alexandra Recchia is in the final against Ozcelik (-50 kg), Steven Da Costa (-67 kg) and Sabrina Ouihaddadene (-55 kg) will fight Sunday for bronze. All the results of this 1st day.
By Ludovic Mauchien
Photo : K-photos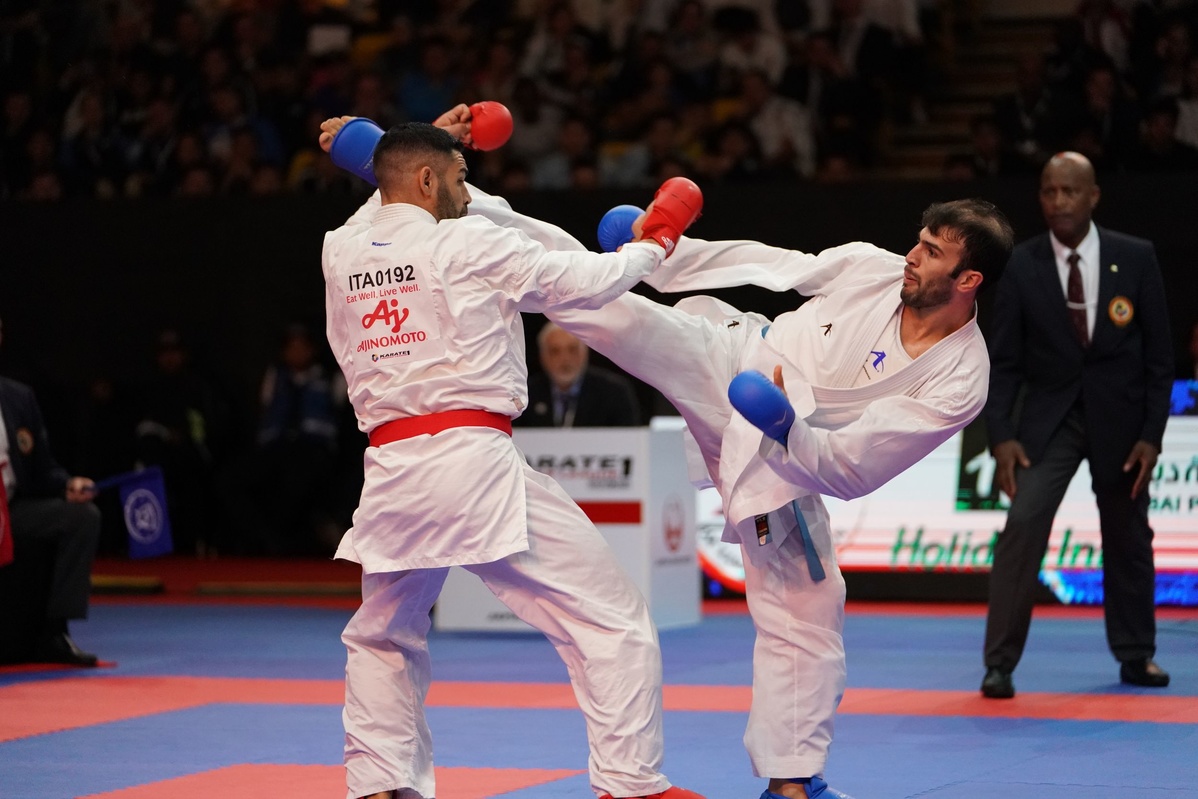 From 17 to 19 May took place the SeriesA of Istanbul (Turkey). If some favorites did not make the trip for this competition preferring to focus on the Shanghai K1 (June 8-9), the Turkish event was still high-leveled with 1809 karatekas registered. Iran impressed the assistance by winning 5 titles out of 14.
By Florian Fournier
Photo : Kphotos
He had promised it, he did it. Stanislav Horuna (-75 kg) delivered a magnificent fight in the final to win his first victory since Istanbul 2018 dominating Iran's Asiabari 9-8 ! With three wins, he, Chobotar and Terliuga's 10th K1 victory, Ukrainian fighters were in top form, as were the Turkish ones (7 medals), the Iranians (5 medals) and the Egyptians (4). All the results.
Par Ludovic Mauchien
Photos : Kphotos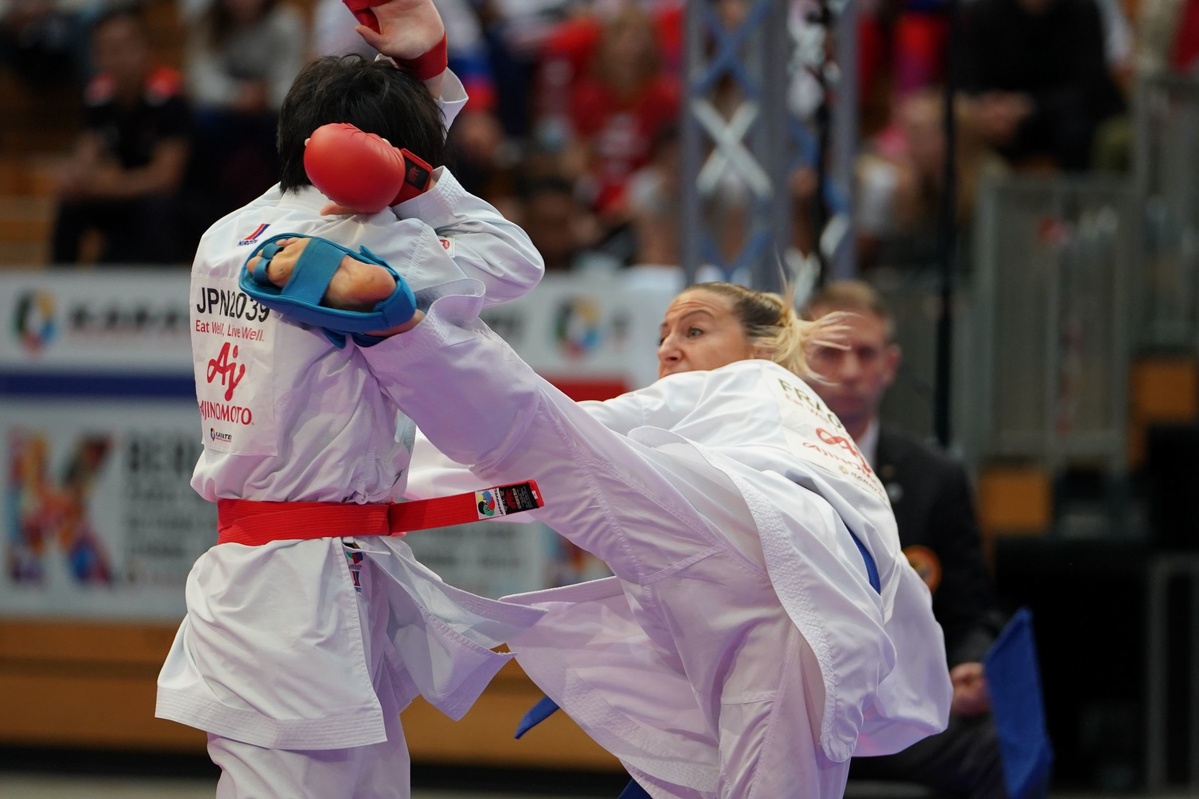 She came back after a 5-month injury in the Rabat K1 (April 19-21). 5th at the Istanbul SerieA in the wake, the five-time world champion, Alexandra Recchia of France, hopes to get a podium this coming weekend in China at the Shanghai K1.
By Florian Fournier / Photos : Kphotos
Silver World medalist, Ukraine's Chobotar (-84 kg) will play his first Premier League final against Japan's Araga, 8 wins so far, winner of Poorshab and Aktas. In the heavyweight division, Yamanoglu created the sensation by eliminating the running World champion Jonathan Horne in ½ final (but by decision). In women's, we are already enjoying the -61 kg final between China's Yin, the world N°1, and Egypt's Lotfy, the 2014 and 2016 World champion. All the results of this 2nd day of the K1 Rabat.
By Ludovic Mauchien
Photo: Kphotos