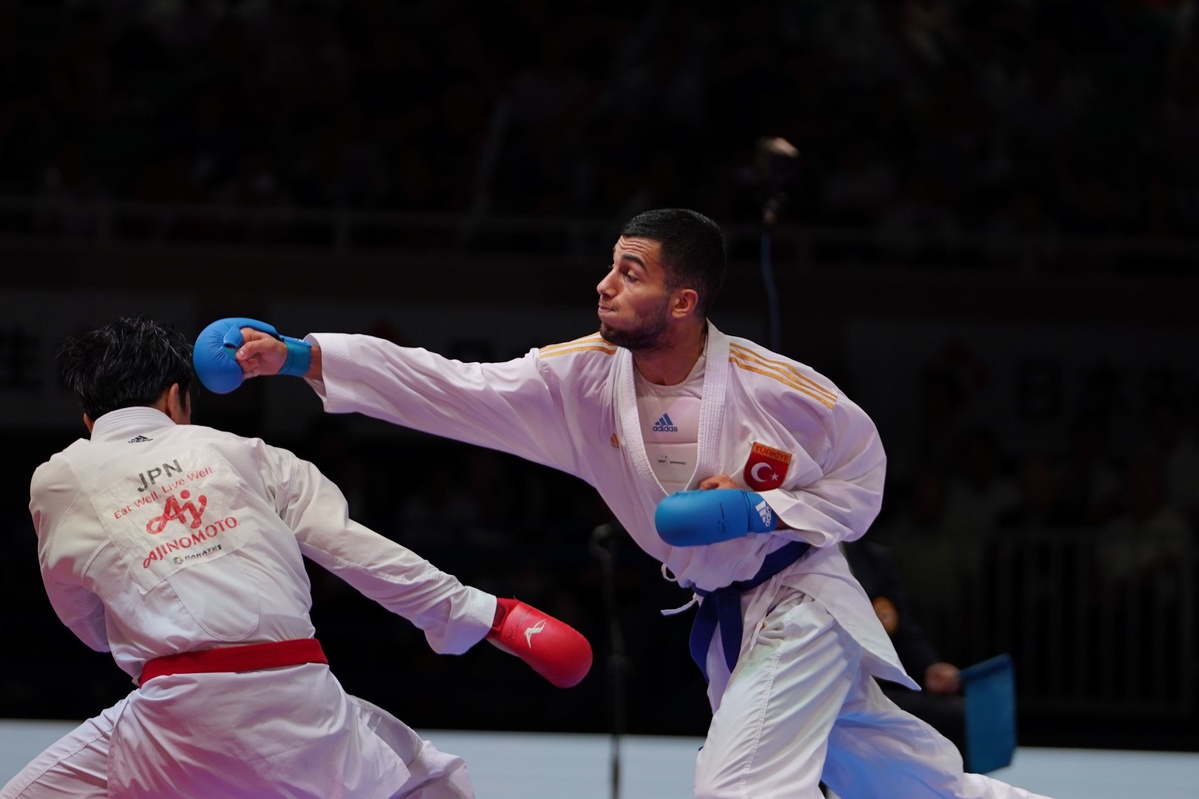 Karate is his life. His Karate is to win. His father trained him from 5, his mother was 3rd at the 1992 Worlds. He is... U21 World champion (2015), 4 times European champion (U18 in 2013, U21 in 2016, Seniors in 2017 and 2018) and winner of the European Games (2015). Burak Uygur (1.80 m, -67 kg), a 24-year-old Turkish, has however had a soft spot since his 2018 World Cup miss ("only" 3 finals). He comes back to Madrid this weekend for Karate 1 (Nov 29-Dec 1). An opportunity to complete the loop and reverse the negative spiral. Let's discover him in this video...
By Ludovic Mauchien
Photos : Kphotos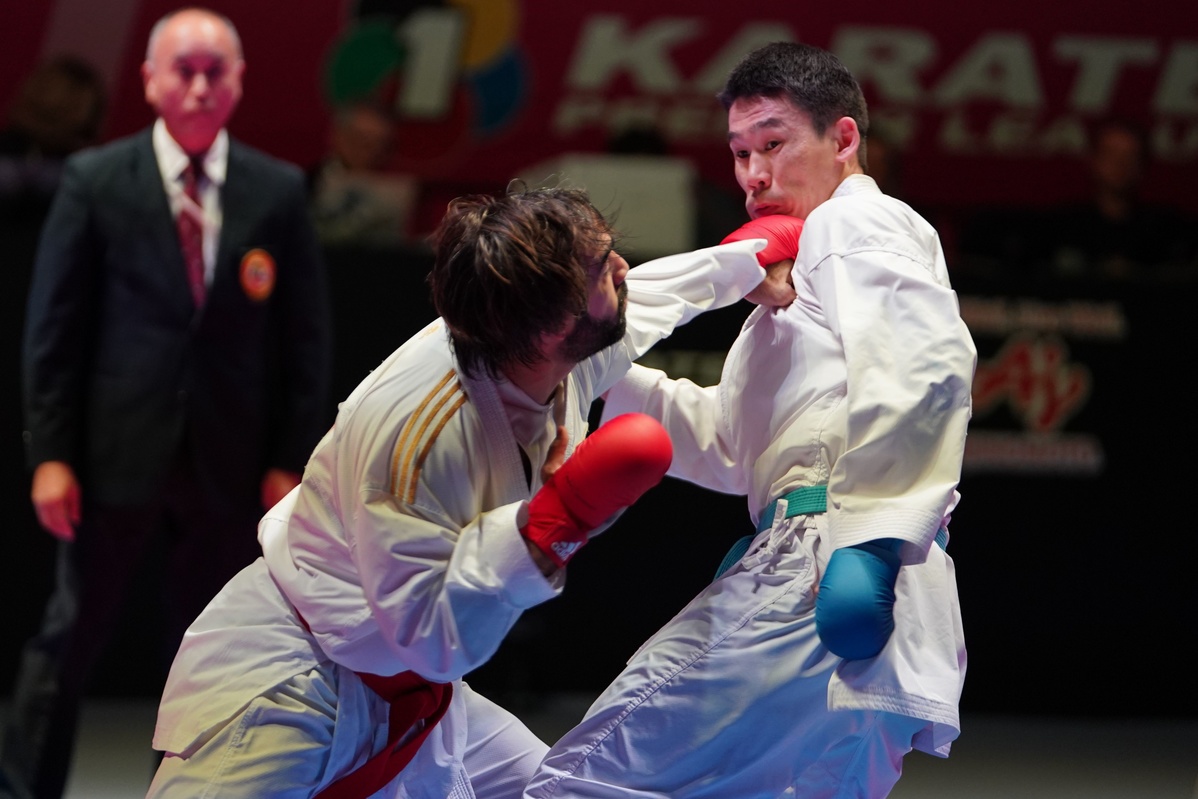 The Da Costa twins medalists, Rafael Aghayev's first win in 17 months, the top guns including Assadilov down, Busa vs Horuna, the fight of this K1, the success of Sanchez Jaime, the joy of Hubrich, the new victory of Terliuga... Feats of arms and cool stories of the Moscow Karate 1 (October 4-6).
By Ludovic Mauchien
Photo: Kphotos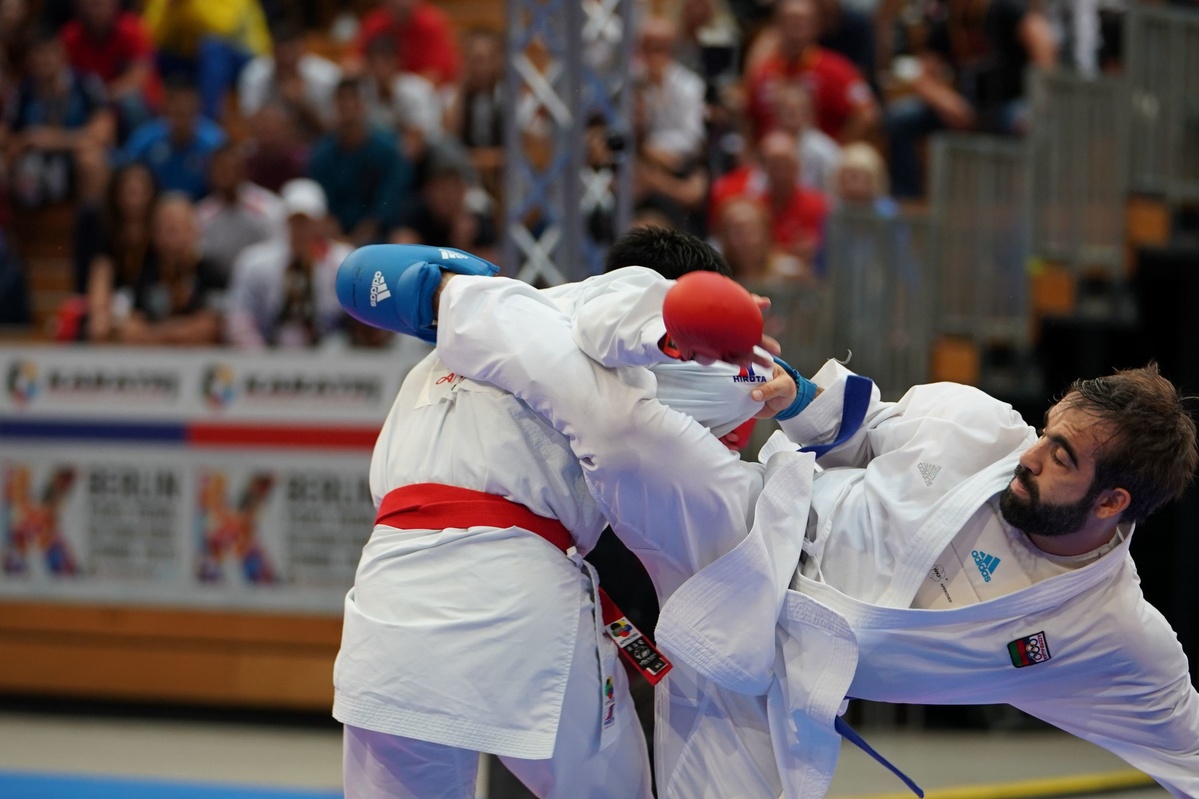 In Moscow, Rafael Aghayev came to seek a gold medal and he did it. Like him, Terliuga, Zaretska, Arkania, Poorshab, Da Costa, Kiyuna and Shimizu, the others bosess of their category, win the title. The suprise came from Zaytseva in +68kg.
By Florian Fournier / Photos : Kphotos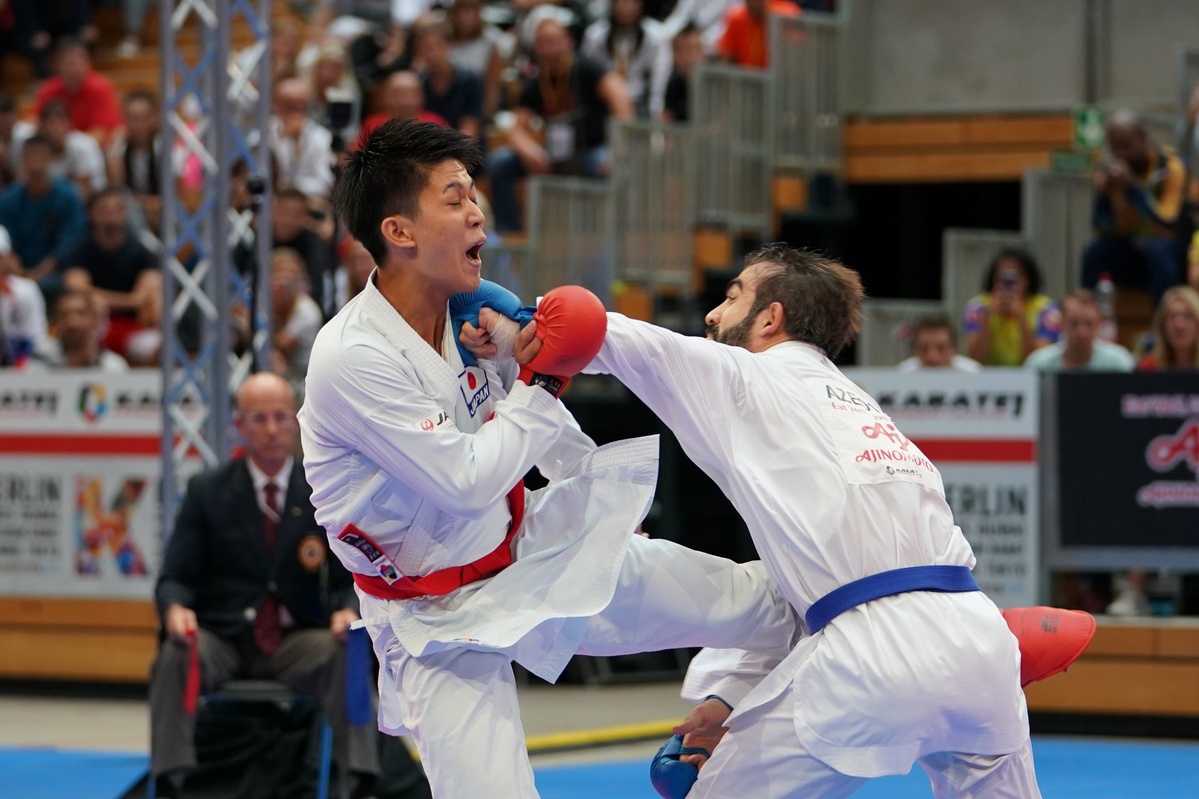 It was not the day of the top guns. Besides Rafael Aghayev (-75 kg), winner of the Iranian world champion Asgari, Anzhelica Terliuga (-55 kg), who will play her 7th final of the year, and World champion Steven Da Costa (-67 kg), all the favorites lost one after the other during this first day of the Karate 1 in Moscow (October 4-6).
By Ludovic Mauchien in Moscow
Photo : Kphotos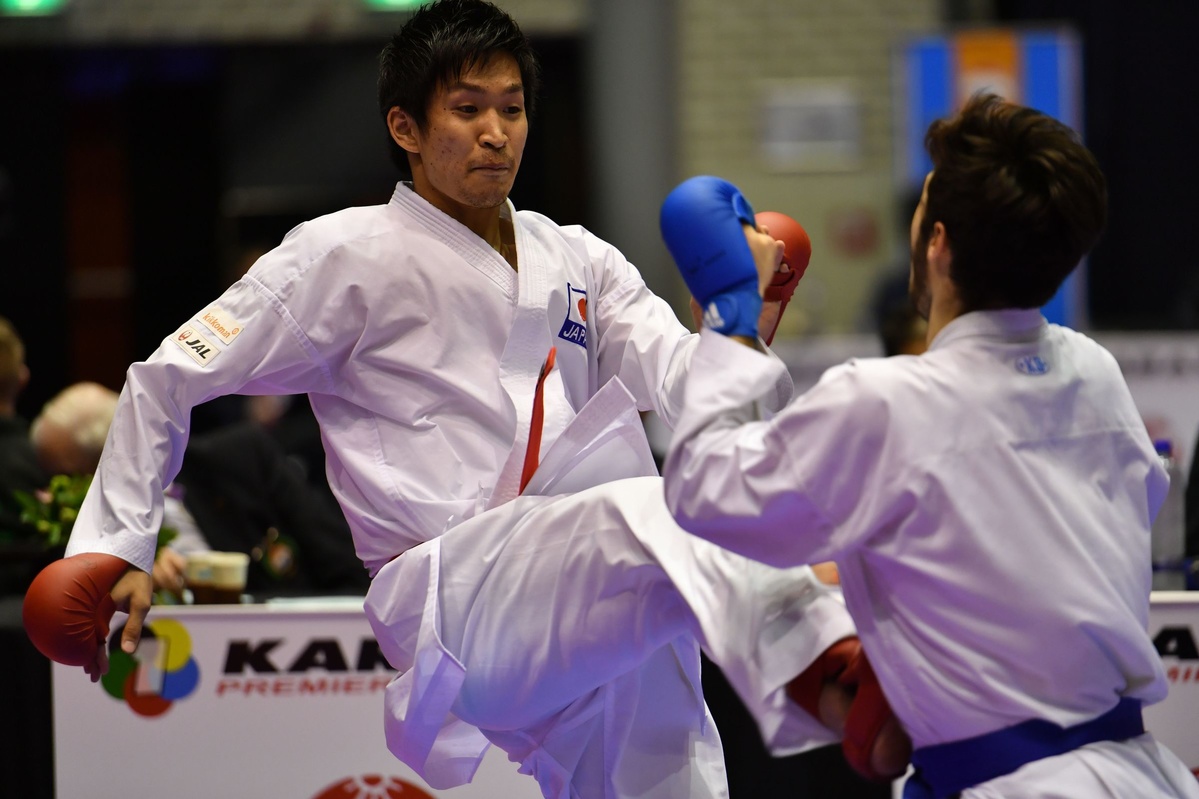 After a second day of competition in Moscow, the boss are in the place. Ryutaro Araga, Sajad Ganjzadeh, Ryo Kiyuna, Damian Quintero, Irina Zaretska and Ayumi Uekusa reached the final.
By Florian Fournier / Photos : Kphotos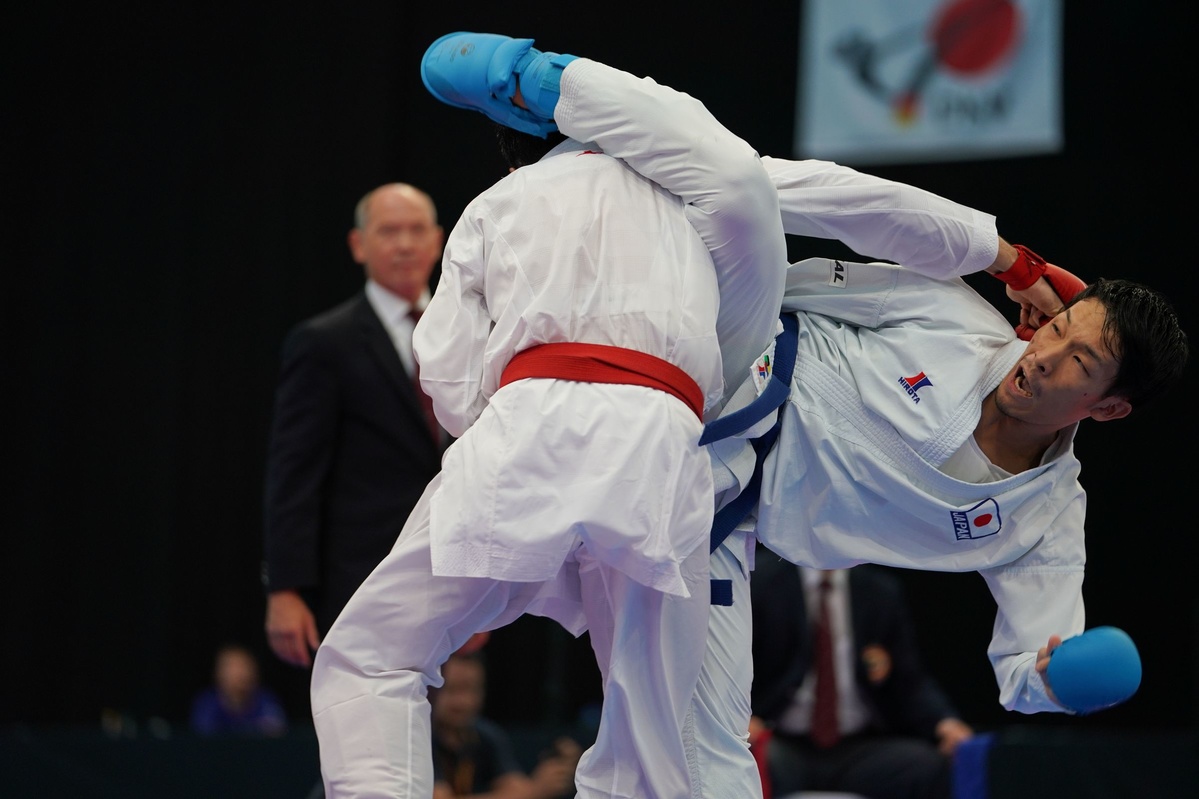 Already winner in Tokyo 2 weeks ago, Japan's Gomyo (-67 kg) did it again in Santiago (September 20-22). In -60 kg, Assadilov fell and did not achieve to win his 5 success in a row, nor Terliuga (-61 kg), who played her... 6th final in 2019. Horuna (-75 kg) wins his 2nd success of the year after having dominated Busa in the ¼ final. Lotfy (-61 kg), Samdan (-60 kg), Ozcelik (-50 kg) and Aktas (-84 kg) are again in gold. All the results...
By Ludovic Mauchien
Photo: Kphotos